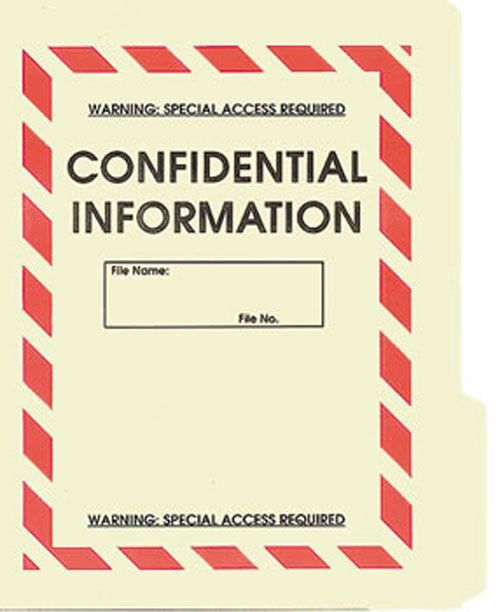 The Groove
Saturday July 10th, 2021 with ELORIOUS CAIN
EMILY BRISK 9 : The information session
"I, Rolland John, head of the F.B.I. New York office here now starts this "Shadow Gang Task Force" info session! All the information shared in this room stays in this room. Present are Special Agent Denver Phitts, Special Agent Gene Tollis and Special Agent Edward Riddles from the Boston office, Special Agent Cindi Sorros, Special Agent Fatima Oskar, Special Agent Orin Bishop, Special Agent Mark Richardson and chief profiler Dora Fuentes from here in the New York office. Joining us also is Assistant Director Edward Godfrey and John Polk from Homeland Security. Missing is Special Agent Nancy Brisk from the Boston office. Nancy is still with her sister Emily who is recovering from a gun shot wound at Lenox Hill Hospital" The Assistant Director quickly interjected; "How is her sister doing?" Roland answering: "After nine hours of surgery, she is stable but very weak. Special Agent Brisk stated that her sister had some kind of accidental voyage to a parallel world. Was she shot because of that experience? We are beginning to take that possibility seriously. They are also joined by two additional agents to protect them. I'll let Special Agent Phitts from the Boston office start from the beginning:" Special Agent Phitts stood up and began, "Nine months and two weeks ago we began to get irate calls from motorists in the Boston area claiming that F.B.I. agents had commandeered their vehicles leaving them stranded on the side of the road. Within a week we had investigated five incidents where people had agents flash their badges and demand their cars. No agents from the Boston office or any other F.B.I. office in Massachusetts, Rhode Island, Connecticut or New Hampshire had taken any of these cars. The Boston Police Department encountered one of these cars that was speeding down Winthrop Street 50 miles an hour over the speed limit. When the local police approached it, two gun shots were fired from the car. After a brief gunfight, the car drove away violently. The chase, involving five local cruisers, was fruitless! Four of the five cars were eventually found abandoned; with the keys in the cars. One of the cars was even found parked and still running. All we have are fingerprints and the ballistics from that encounter with the Boston police. None of the fingerprints match any F.B.I. employee. Furthermore they don't match anybody in A.F.I.S. The ballistics did not match any known bullets. We also have the witness statements from all of the original owners of the cars which this gang had taken. Common elements in all of these statements include that these men were well dressed yet spoke an awkward English; as if it wasn't their first language. We knew that we had a potentially violent gang that was going around pretending to be the F.B.I." The Assistant Director suddenly interjected a question. "How did the name 'the Shadow Gang' come about?" Pitts responded: "It was a nickname he concocted from events in Connecticut. On July 2nd the Connecticut State Troopers found that fifth previously mentioned car parked outside of a Days Inn in Ridgefield complete with bullet holes and considerable damage to it's front bumper. The Days Inn front desk clerk distinctly remembers three well dressed men trying to book a room. They didn't have a credit card. Although they claimed to be F.B.I., they didn't have the right cards so to directly charge the room to the agency. They attempted to pay with small bars or gold, yet that was against the hotel's policies. One stormed out of the place angry, while the remaining men asked to use the bathroom. What the terrified clerk reported inspired our name: As the men were walking towards the bathrooms they were speaking Spanish to each other and intermittently turning into shadows. After an hour with none of them coming out, the clerk was calling the local police when a trucker came rushing in to use the bathroom. The trucker said there wasn't anybody else in the bathroom. Together with agents from the Bridgeport office, State Troopers and local police, we searched the hotel and the surrounding 12 block area to no avail!" Pictures taken by the Hotel system of these men were put through facial recognition. The man who walked out was identified as Martin Simons, a primary school teacher in Kent in the U.K. His face was in the system because of environmental protests in his college years. Yet Mr. Simons has never left that part of England! The other men did not match to any face in the system" The Assistant Director interjected: "Doppelgangers, Shadowy men! What the hell are we dealing with?" Rolland didn't have an answer for that question. He just continued the summary of events: "Most of the task force here would spend the following week interfacing with financial institutions throughout southern New England and the tri-state area looking for any transactions involving little 'one ounce gold bars' like the ones these men attempted to use in Ridgefield. A small grocery store in Yonkers deposited one. The owner said that well dressed latin gentlemen bought $40 of groceries with it. And they didn't request any change! Eventually we tracked down a seedy used car dealer in Mount Vernon who claimed to make the deal of his life time. Two men who identified themselves as F.B.I. paid 25 gold bars just to test drive an S.U.V. with the understanding not to wait for the return. The dealer thought it was a great deal! He kept insisting that the transaction is perfectly legal, saying, "These polite gentlemen paid over $40,000 to essentially borrow one of our cars!" We then had the license plate and description on the vehicle. The very next day we had the first face-to-face meeting of the combined task force with a sense that these men were heading into New York City. The following day, in response to our A.P.B. bulletin, the N.Y.P.D. found the S.U.V. illegally parked in front of the Museum Of Natural History. Special Agents Sorros and Bishop began searching the museum while Special Agents Oskar and Richardson began searching Central Park across the street, Although he had photos of those two in the Days Inn which we shared with the N.Y.P.D., we really didn't know who we were searching for! Suddenly Oskar and Richardson heard gun shots near the Egyptian Obelisk. They subsequently arrested our first suspect who was leaning over his partner who had been shot. He had been shot by the vacationing Special Agent Nancy Brisk, who was proceeding to arrest our suspect at the very same time. One of these two suspects had shot her sister Emily. The arrest was awkward and messy as the surviving suspect insisted he was Agent Jacob Samuel from the F.B.I. There is no Agent Jacob Samuel in the F.B.I.!" With a perplexed looked, the Assistant Director asked, "Did his I.D. at least look official?" Oskar interjected: "That's part of the reason that the whole arrest was so messy. His I.D. was remarkably similar to ours!" She passed the seized I.D. to the Assistant Director, who sat staring at it with a stunned look on his face. Roland continued; "The bullet used against Ms. Brisk matched the bullets collected in Boston, I interviewed Jacob Samuel. He was absolutely furious that we didn't treat him as an F.B.I. agent! The conversation quickly turned when he stubbornly insisted that we speak Spanish: what he identified as 'American'. He began a lengthy monologue. I had chief profiler Dora Fuentes join the interview also. Dora has attempted to prepare a translation of the monologue" Dora: "I have spoken Spanish all of my life; to people throughout the United States, Latin America, the Caribbean, South America, The Philippines, even Spain and Gibraltar. I have never heard Spanish spoken as this gentleman spoke it! I had some difficultly translating the whole monologue as he spoke with some words which I have never heard. This man believes; with every fibre of his being, that he is a real F.B.I. agent. He firmly believes that he is on a legitimate and essential mission. He stated, with pride, that he had successfully killed Emily Brisk; a person he identified as a dangerous escaped terrorist. He considered the shooting to be fully justified. He was distressed to find out that she was still alive." The Assistant Director asked, "Could you try to summarise the monologue?" Dora: "He comes from the real America - not this America which he described as a colossal mess of evil and excess. He reluctantly confirmed that by the hands of ancient pagan craft, certain portals had been suddenly opened and people could pass to and from the other parallel universe. His America was clean, civil and moral. The F.B.I. and government in that America was deeply concerned that their society was going to be attacked or negatively influenced or 'infected' by our America. Our America was described as the product of greed, moral corruption and disastrously unchecked excesses. He kept trying to suggest that our America had fouled up the rest of the planet. He was completely convinced that our America; along with the rest of the world in this universe, is heading to an inevitable final destruction. When Emily Brisk was apprehended trying to infiltrate their America, they discovered plans illuminating from a Chinese sound device she had of her orders to bomb American cities like Miami, Florida. They had a moral responsibility to follow her back to this universe and stop the terrorist plot by any means possible. Twice he kept saying something that seemed to translate as 'If war is what you monsters want, war is what you'll get'" There was an awkward nonverbal collective reaction throughout the room. Rolland continued: "The suspect completely disappeared while waiting in a holding cell after the interview. The body of the other "alternative agent" which Special Agent Nancy Brisk killed also disappeared on an autopsy table. We don't know what to expect next! What we are going to do is go back and review and investigate everything around this crisis from the very beginning. That includes re-interviewing all of the witnesses and victims. We are also going to search for and interview everybody who has experienced this travel, like Emily Brisk for example. The more we understand what is exactly happening the better we are prepared for any future events."
A BABY CALLED BILLY
B.E.F. - MUSIC FOR LISTENING TO (LP) - VIRGIN
SENTENCES (WITH INTERRUPTIONS)
ELECTRONIC ART ENSEMBLE - INQUIETUDE (LP) - GRAMMAVISION
LOGIC (PART 3)
MICE PARADE - RAMDA (2LP) - FATCAT
MUSIC TO KILL YOUR PARENTS BY
B.E.F. - MUSIC FOR LISTENING TO (LP) - VIRGIN
TEMP
WHILE - EVEN (2LP) - CHOCOLATE INDUSTRIES
EXCHANGE
MASSIVE ATTACK - MEZZANINE (2LP) - VIRGIN
CREATIONS PART TWO
HIATUS KAIYOTE - CHOOSE YOUR WEAPON (2LP) - FLYING BUDDHA
AL CAPONE'S BLUES
RESONANCE - THE TIME MACHINE (2LP) - CELEBRATION
O.K. CHICAGO
RESONANCE - THE TIME MACHINE (2LP) - CELEBRATION
SPY VS. SPY
BRIAN BRIGGS - BRIAN DAMAGE (LP) - BEARSVILLE
HAND TO FON
ANVIZIB - MAGIC CIRCLE (EP) - SRI LANKA

REVERSE LION
YELLO - SOLID PLEASURE (LP) - RALPH
FREQUENCY 7
VISAGE - 7" - RADAR
THE TRUTH
ANVIZIB - MAGIC CIRCLE (EP) - SRI LANKA

STANZTRIGGER
YELLO - SOLID PLEASURE (LP) - RALPH
FEAR NOT
ROBERT HOOD - MIRROR MAN (2LP) - REKIDS
DENIAL
MARIE DAVIDSON - ADIEUX AU DANCEFLOOR (LP) - CITITRAX

LUX (NICHOLAS JARR REMIX)
BRIAN ENO - 12" - WARP
BRILLIANT YES THAT WOULD BE
UNDERWORLD - DRIFT SERIES 1 - SAMPLER EDITION (2LP) - CAROLINE INTERNATIONAL
BEN HUR OUR SELFSUPPORTER
M. F. A. - MUSIC FOR ASSHOLES (2LP) - BLUE
MUSIC FOR ASSHOLES OR THE ONLY THING I LIKE IS YOUR MOTHER'S DENTIST
M. F. A. - MUSIC FOR ASSHOLES (2LP) - BLUE
MINITEK
DUB_CONNECTED - ELECTRONIC MUSIC (2LP) - LIQUID AUDIO SOUNDZ
THE FIRE POWER
PHOTONZ - TAX HAVEN 3 (LP) - IBERIAN
TROPICALE 17 (CHICKEN LIPS MALFUNCTION)
DJ ROCCA - 12" - WHISKEY PICKLE
Mixed by TREVOR WALKER
The link to go to the first 'soundtrack of Emily's mysterious predicament' episode is https://cod.ckcufm.com/programs/131/33270.html
The link to go to the second Emily Brisk episode: 'the soundtrack of Emily's mysterious predicament part 2' is https://cod.ckcufm.com/programs/131/34048.html
The link to go to the third Emily Brisk episode 'the soundtrack of Emily's mysterious predicament part 3' is https://cod.ckcufm.com/programs/131/34870.html
The link to go to the fourth Emily Brisk episode 'the soundtrack of Emily's mysterious predicament part 4' is https://cod.ckcufm.com/programs/131/35885.html
The link to 'Emily Brisk Chilling' episode is https://cod.ckcufm.com/programs/131/36889.html
The link to Emily Brisk episode 'Return to New York' is https://cod.ckcufm.com/programs/131/40992.html
The link to 'Emily Brisk : Charmaine's Departure' is https://cod.ckcufm.com/programs/131/41861.html
The link to last Emily Brisk: 'the soundtrack of Emily's mysterious predicament part 5' is https://cod.ckcufm.com/programs/131/45636.html
The story continues...