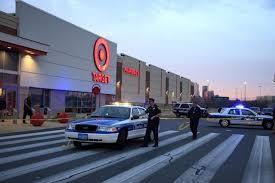 The Groove
Saturday January 20th, 2018 with Elorious Cain
EMILY BRISK 4 - "soundtrack of Emily's mysterious predicament part 4"
Catriona is very impressed with Fatima. Just a few years ago Fatima was living in a Somali refugee camp in Kenya. Now she's taking business administration at Harvard with a Full Scholarship and the best damn assistant manager Catriona has ever hired for her shop! Catriona so much appreciated Fatima on the weekend because she didn't have to go there at all. It was family time. Something Catriona hadn't enjoyed with her family enough of in the past years. Everything was suddenly thrown off when Catriona's daughter came running into the kitchen at 8.30 am on Saturday morning with the phone yelling, " Mom! It's Fatima at the store. There's some kind of emergency..." Catriona stopped preparing her seafood omelet. She had a terrible feeling about it. A frantic sounding Fatima described how she opened the shop and immediately turned the motion sensor alarm off as usual... As she walked into the store she could hear somebody crying... She slowly walked into the change room section where she could see, underneath the locked door of a changing room, some woman lying in a ball crying away... She ran out of the store and locked it... and called. Catriona quickly calmed her assistant manager, "I'm going to call agent Brisk at the F.B.I. I'm heading right over. I'm sure you remember talking with Agent Brisk at the shop the other day. If she gets there before me let her into the store. Nobody else goes in otherwise until her or I show up." It took Catriona a good fifteen minutes to get to the South Bay Center from her house in Quincy. Already there were Boston police cars with flashing lights in the parking lots! Catriona quickly ran to the door of the shop only to arrive at the very same time as F.B.I special agent Nancy Brisk had. There were also officers from the mall security who had called the police. Four police women were there already with radios blaring away. Fatima was standing her ground not letting any of them in. Catriona let agent Brisk and a couple of the uniforms slowly enter the darkened store and quietly enter that change room section. Brisk took a master key and quietly unlocked the changing room with the crying. Upon hearing the noise Emily stopped crying and looked up at the door opening. Brisk quickly confirmed, " Emily? Is that you Emily? It's Nancy" In a spontaneous burst of energy and excitement Emily jumped up into Nancy's arms. She was shivering like a soaked cat in an arctic deep freeze while continuously going on about how extremely happy she was to see Nancy. Emily couldn't stop shivering. She was somewhat dazed. Nancy was terribly worried about Emily's condition. Nancy managed to get rid of the local peace officers and the security guards. Together with Catriona and Fatima, Nancy found a spot in the bathing suit section to sit and talk with her slowly calming sister. After giving Emily several blankets and large beach towels, Catriona started with simple facts: "Four days ago, you came into this shop to buy clothes for a vacation." Emily was suddenly remembering details. She recalled Fatima helping her find a nice sundress. Fatima said how she had showed her where the change rooms were and a teenaged salesperson there set her up to try on the very same white dress Emily had been wearing all along. Catriona continued, "You just vanished. You went into the very same change room that we found you in this morning. Yet that was Tuesday evening. Then you completely vanished." Emily was petrified with the concept saying anything about what had happened to her. She didn't want anybody to interview her. She didn't want to go to a police station. She just desperately wanted to go home. Catriona and Fatima were quite happy just to forget about the whole thing. Word of such events could not be good for business at all. They even gave Emily the dress – free of charge. As Nancy and Emily walked through part of the mall to Nancy's car they held each other tightly. Nancy accepted that Emily was going to eventually tell more details of her ordeal. She was just so terribly happy she was alright and still alive. For four days the possibility of Emily being dead was very real. On the way to the car Nancy explained of that day Emily had disappeared, that she came and picked up her purse and clothes. She had gotten Tom to drive her car back to her condominium. While they walked by one store that had a sidewalk reduction sale Emily suddenly noticed the very same type of radio she had on that island. Nancy bought it for her. When she finally got home she decided to put that radio on a ledge in her kitchen similar to the ledge she had found on in the island house. Long after the possible explanations of alternate universes from Tom had become boring, Emily found herself waking up in the middle of the night sometimes and sitting in her kitchen listening to that radio Nancy had bought for her. During those nights she would think about how beautiful and peaceful that island was. That radio seemed to mysteriously have that same radio station. Emily had never realized how much this new radio looked exactly like the one she had found on that island. It was playing up-tempo disco with all sorts of bells and whistles. It reminded her of Charmaine and her warmth and curiosity. She wondered about Charmaine. It would be several months later when, while doing spring cleaning, Emily would discover those very same initials Charmaine had carved for her on the back of the radio.
HIT & RUN
LOLEATTA HOLLOWAY - .
LOVE IS THE MESSAGE (MR. K EDITS)
M.S.F.B. - .
SHE CAN'T LOVE YOU
CHEMISE - .
DON'T STOP
FIREFLY - .
THANK YOU
JUDY B. - .
ERREUR EROTIQUE
FRIC - .

LOVE IS JUST A GAME
JUDY B. - .
POP CORN
POP CYCLES - .

I WANNA DANCE
KAT MANDU - .

VICTIM
CANDI STATON - .
WHISTLE BUMP
EUMIR DEODATO - .
LET START THE DANCE
BOHANNON - .
HOT SHOT
KAREN YOUNG - .
TWO HOT FOR LOVE
T.H.P. ORCHESTRA - .

WATCH OUT FOR THE BOOGIE MAN!
TRAX - .
FEAR
EASY GOING - ,
UNDERWATER
HARRY THUMAN - .
FAME
IRENE CARA - .
QUE SERE MI VIDA
GIBSON BROS. - .
I'M OK, YOU'RE OK
AMERICAN GYPSEY - .
IT'S A WAR
KANO - .
PARTY BOYS
FOXY - .
FUNKYTOWN
LIPPS. INC. - .
TWILIGHT ZONE
MANHATTAN TRANSER - .
VERTIGO / RELIGHT MY FIRE
DAN HARTMAN featuring LOLEATTA HOLLOWAY - .
IF YOU COULD READ MY MIND
VIOLA WILLS - .
BUENOS AIRES
FESTIVAL - .
DON'T CRY FOR ME ARGENTINA
FESTIVAL - .
I CLOSE MY EYES AND COUNT TO TEN
THE SIMON ORCHESTRA - .
QUEEN OF FOOLS
JESSICA WILLIAMS - .
DANCE, IT'S MY LIFE (INSTRUMENTAL)
MIDNIGHT POWERS - .
AMERICAN GENERATION (RUUD'S EXTENDED MIX)
THE RITCHIE FAMILY - .
DANCE (DISCO HEAT)
SYLVESTER - .
GIVING UP, GIVING IN
THE THREE DEGREES - .
IN THE BUSH
MUSIQUE - .
WHO NEED ENEMIES (WITH A FRIEND LIKE YOU)
MONTANA SEXTET featuring NADIYAH - .
JUST IN TIME (DUB)
RAW SILK - .
DR. LOVE
FIRST CHOICE - .
LET'S ALL CHANT
THE MICHAEL ZAGER BAND - .
The link for the 'soundtrack of Emily's mysterious predicament' is https://cod.ckcufm.com/programs/131/33270.html
The link for the 'soundtrack of Emily's mysterious predicament part 2' is https://cod.ckcufm.com/programs/131/34048.html
And the link for the 'soundtrack of Emily's mysterious predicament part 3' is https://cod.ckcufm.com/programs/131/34870.html.
This was initially supposed to be the final installment of the Emily Brisk series yet by popular demand it continues with Emily Brisk: Chilling. The link to that show and the continuation of the story is https://cod.ckcufm.com/programs/131/36889.html.