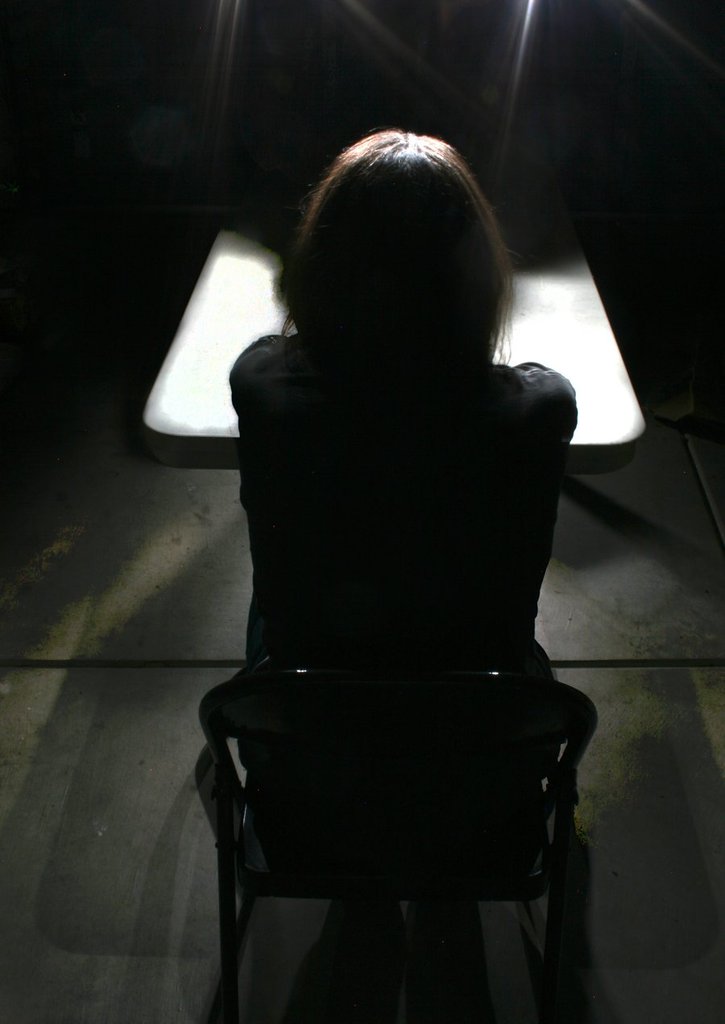 The Groove
Saturday November 11th, 2017 with Elorious Cain
EMILY BRISK 3 - "soundtrack of Emily's mysterious predicament part 3"
Several boring hours had passed as Emily sat in a waiting room in some grim building on Governors Island. With her radio in her lap quietly playing electronic disco, Emily closed her eyes fondly recalling the way Charmaine came over and gave her a big hug before she boarded the coast guard boat. There was a delay while coast guard people were interviewing Mrs. Stanton and inspecting the island. During that delay Charmaine told her how Mrs. Stanton had said she could keep the mysterious radio. Such a sweetheart, Charmaine took out her knife and carefully carved Emily's initials on the back of the radio while saying, "If you ever come to the South Bronx you should come to my house at 94 Locust Avenue and visit us. My mom would love speaking English to you, and you and I could go over to Randal Island Park and fly my kite!" The trip into New York was terrifying and disturbing. The coast guard people wouldn't leave her side. They were extremely suspicious of Emily. As the boat neared Governors Island, Emily was freaking out looking at a Manhattan Island that was clean and green with no skyscrapers! There was no sign of the Empire State Building or the new One World Trade Centre. The tallest things she could see were church steeples! The coast guard people had never even heard of the word 'skyscraper'. The only thing that was keeping Emily going was that disco station on the radio. Although she didn't recognize most of the electronic disco that evening she did at least know "Heart of Glass" by Blondie. Listening to the radio gave her a sense of hope. It seemed to be the only connection to her past. Absolutely nothing else was making any sense! Finally a serious looking man signaled Emily to follow him to an interview room. She was told to sit at a table across from two men: " We apologize for the long wait. It was difficult to get English speaking officials as you keep insisting that you are not fluent in American. I am Foster Danian of the U.S.A. Coast Guard and beside me is Agent Jacob Samuel from the F.B.I." With a sigh of relief Emily quickly asked Agent Samuel if he had spoken to her sister Agent Brisk in Boston. Both men sat looking at each other and shaking their heads. The F.B.I. agent suddenly snapped, "Stop It! Stop this act right now! I'm not buying any of your story at all. I checked the government computers before I came. There is no Emily Brisk. There never has been an Emily Brisk in Boston. There is no such thing as a 'biotech' company. I can say also that there is no Agent Nancy Brisk in the F.B.I. anywhere at all. You are lying to everybody. I'm tired of your bullshit!" Emily froze in a shivering mess. She was suddenly sick to her stomach with a knot in her throat. She whimpered, "What are you doing to me? Why are you saying that? I'm not lying at all." As if they were playing that good cop/bad cop scenario, the Coast Guard official calmed Emily down, insisting that everything was going to be alright. He talked about logic, "You have to understand our position. It is hard to believe that somebody could just suddenly appear on a private island out of nowhere, without identification. It simply doesn't make any sense at all" Emily smiled for a second before sort of agreeing. "I wouldn't normally believe it myself" Agent Samuel politely asked to look at Emily's radio. As Emily nervously passed it across the table, he calmly started explaining his theory: "I think whoever sent you over to America didn't do their homework. They should have known that we have the Government Computer network at our disposal and that we could check out your story easily. Furthermore Boston, Massachusetts, like Roanoke Island, Carolina is a small tourist town established around the time of the Great Liberation. Travellers go there for the unique English Colonial feel. Boston only has about 2,000 inhabitants. There are surely no "biotect" companies and no F.B.I. office at all!" He took note of the fact that the radio was made in China. He had never seen anything made in China in America. He thought that to be very suspicious. As he turned it on and turned up the volume both men practically jumped out of their seats: "What is this noize!" Emily snapped back, "Disco music" Agent Samuel took on a corrective tone: "The word disco in American simply means a phonographic record. This is not music. It is just electronic noise to a simple beat. Where's the singing? Where's the harmony?" Emily quickly changed the subject: "What do you mean by the 'great liberation'?" Both men smiled and almost laughed before Agent Samuel said, " You can't begin to suggest you don't know about history! Come on. The Great Liberation was when the Spanish Armada invaded England in 1588 and escorted a liberation force that freed the English from the clutches of an evil and corrupt Monarchy. They brought England back into Catholic civilization. " Emily sat in a state of complete shock by what he had just said. She began to panic inside, wondering where the hell she was. Agent Samuel turned the radio volume back up. He angrily responded to the vocals on a Krisma song, "The vocals say "Bomb Miami"! Bomb Miami? Do you and your people intend to attack the United States of America? Tell me the truth!" Emily sat in utter horror, shaking her head no. After a frightening silence, the men's faces radically changed. They talked among themselves quietly in Spanish. Agent Samuel suddenly looked right at Emily, and in a very official tone, said; We are now going to give you the opportunity to come clean and really tell us who you are and where you have come from." When Emily couldn't come up with anything but the truth again she was put in a cell for the night. Agent Samuel had put her under arrest and seized her "communication device from China". Emily was crushed. She felt lost forever without that radio. Emily ended up in the fetal position in the corner of the cell sobbing and crying continuously. As she cried away she recalled her sister's amazing cooking, her boyfriend Tom's corny jokes and conspiracy theories. She remembered driving her little car on the Interstate 93 into downtown Boston every morning. All of these and so many more memories made her anguish dig deeper. She couldn't stop crying. It was uncontrollable sobbing.
HEART OF GLASS
BLONDIE - 12" - CHRYSALIS -
WHAT NOW MY LOVE
BLACK DIAMOND - BLACK DIAMOND (LP) - ABLE
VOODO QUEEN
BLACK DIAMOND - BLACK DIAMOND (LP) - ABLE
EVERYTHING'S GONE GREEN
NEW ORDER - 7" - B MUSIC
EXPRESS
TEK BOX - 12" - GLASGOW UNDERGROUND
THE CHASE vs. I FEEL LOVE (GLENN UNDERGROUND MIX)
DONNA SUMMER vs GIORGIO MORODER - 12"
THE CHASE
GIORGIO MORODER - 12" - CASABLANCA
THE CHASE vs. I FEEL LOVE (GLENN UNDERGROUND MIX)
DONNA SUMMER vs GIORGIO MORODER - 12"
I FEEL LOVE (PATRICK COWLEY MEGA MIX)
DONNA SUMMER - 12" - CASABLANCA
COACH ME (DUB)
BLACK DEVIL DISCO CLUB - IN DUB (LP) - LO RECORDINGS
WE NEVER FLY AWAY AGAIN
BLACK DEVIL - DISCO CLUB (LP) - RCA
FOLLOW ME (INSTRUMENTAL)
BLACK DEVIL - DISCO CLUB (LP) - RCA
NO REGRETS
BLACK DEVIL - DISCO CLUB (LP) - RCA
FROM HERE TO ETERNITY
GIORGIO MORODER - FROM HERE TO ETERNITY (LP) - CASABLANCA
FASTER THAN THE SPEED OF LOVE
GIORGIO MORODER - FROM HERE TO ETERNITY (LP) - CASABLANCA
LOST ANGELES
GIORGIO MORODER - FROM HERE TO ETERNITY (LP) - CASABLANCA
UTOPIA - ME GIORGIO
GIORGIO MORODER - FROM HERE TO ETERNITY (LP) - CASABLANCA
GLUTTONY
LAURIN RINDER & W. MICHAEL LEWIS - SEVEN DEADLY SINS (LP) - AVI
MENERGY
PATRICK COWLEY - THE ALBUM (LP) - FUSION
BEAT THE CLOCK
SPARKS - 12" - ELEKTRA
SAVE YOUR LOVE FOR ME (REMIX)
SPACE - 12"
MIAMI
KRISMA - CLANDESTINE ANTICIPATION (LP) - CGD
THE ULTIMATE WARLORD
THE IMMORTALS - 12" - RCA

INSTANT DUB
SILVIA LOVE - 12" - RCA
PHONIC
CRISTAL - 12" - CROCOS
TIMING, FORGET THE TIMING
BLACK DEVIL - DISCO CLUB (LP) - RCA
ONE TO CHOOSE
BLACK DEVIL - DISCO CLUB (LP) - RCA
THE END
CHANGE - THE GLOW OF LOVE (LP) - RFC / WARNER BROS.
The link to the soundtrack of Emily's mysterious predicament part 2 is - https://cod.ckcufm.com/programs/131/34048.html
The link to go to the first 'soundtrack of Emily's Mysterious Predicament' is https://cod.ckcufm.com/programs/131/33270.html
The link to go to the next 'soundtrack of Emily's Mysterious Predicament' is https://cod.ckcufm.com/programs/131/35885.html