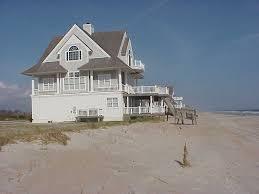 The Groove
Saturday July 22nd, 2017 with Elorious Cain
EMILY BRISK 1 - "soundtrack of Emily's mysterious predicament"
When Emily woke up she practically jumped out her own skin. She couldn't understand why she was wearing a white sun dress! She didn't remember putting it on. She couldn't remember any recent events at all! She kept wondering where she was and how she even got there. Nine sun soaked hours later she finds herself relaxing on the veranda staring out into the ocean. She has searched the whole house where she woke up. All empty of information. Nothing but furniture from the 1960's. No telephone, computer or even a television set. No power at all! She cautiously walked around the whole little island. Apart from the house and an old dock, there is nothing but beaches and light brush. She couldn't even figure out where the island was. Two items in the house proved to be useful, at least to a degree: In the kitchen there was an old cooler. She initially sat staring at it nervously before opening it. Because the whole situation was so weird and disturbing from the moment she woke up, she kept wondering if that old metallic cooler had something gruesome inside. When she finally opened it up she was relieved to find it full of cold bottles of Coca-Cola and a selection of fresh fruit. While she sat in the parlour eating peaches she suddenly noticed an old style am-fm radio up on a ledge. It worked! There was even a package of extra fresh batteries with it. She ended up spending an hour trying to find radio stations on it. Initially all she could find was a faint am Spanish language station. She had taken Spanish in school back in New Jersey. It was boring spoken word station with some condescending male voice talking about Jesus all the time. When she eventually switched to the fm band she found one station only. Whatever this station was, all it played was continuous disco music. Most of the music was instrumental. If there were vocals they seemed vague to her or in another language she couldn't understand, like French. After listening for hours she failed to hear any station identifications or spoken announcements. Just continuous disco. She sat perched on the deck soaking in the hot sun wondering where she was. How did she get there? Who put her there? Why? It disturbed her how she couldn't remember recent events. She knew she had a job in Boston, yet she kept wondering whether she was on vacation or not? The status of the job somehow seemed distant as she faced the gravity of her predicament. One of the songs on that station brought her back to her days as a young person in Manhattan. She didn't know the name of it but the singers kept repeating "sun sun sun". She had a flashback to dancing to it with Ed at some super cool underground club he had taken her to. She couldn't remember the name of the disco but she was thinking about how blasted she was that night evidently. She wondered what happened to Ed. She liked him more than she ever admitted to herself back then. Would she be stuck on this island if things had worked out with Ed? He was one of a handful of good guys she had let slip between her fingers over the years. Pondering that made her feel even more alone. As the sun was slowly coming down she was getting a sick feeling that the whole mysterious and disturbing prison was going to become worse. Was somebody going to finally arrive with a specific purpose for her? What was going to happen to her? If nobody came to get her soon she was going to run out of the contents of the cooler. She tried not to think about all as she continued watching the waves, more awestruck then ever before by the majesty of the ocean.
HUMAN MACHINE
MFSB - 7" - PHILADELPHIA INTERNATIONAL
QUIET VILLAGE
LALO SCHIFRIN - BLACK WIDOW (LP) - CTI
NIGHTCRAWLER
THE SALSOUL ORCHESTRA - NICE 'N' NAASTY (LP) - SALSOUL
SUMMER RAIN
SILVETTI - WORLD WITHOUT WORDS (LP) - SALSOUL
EBB TIDE
LOVE SOUNDS - 7" - PYE
SUN OF A BEACH
SVENVANHEES - CALYPSO (2LP) - LIFE ENHANCING AUDIO
TAKE A RIDE
CAMOUFLAGE featuring "MYSTI" - 7" - HONEY BEE
PUT ON YOUR JEANS
EL COCO - 12" - AVI
MESCALEROS
ARMONIUM - 7" - EMI
CALYPSO
SVENVANHEES - CALYPSO (2LP) - LIFE ENHANCING AUDIO
I LIKE CHOPIN (INSTRUMENTAL)
GAZEBO - 12" - BABY
GENERIQUE B.M.II
CERRONE - BANDE ORIGINALE FILM BRIGADE MONDAINE - LA SECTE DE MARRAKECH (LP) - MALLIGATOR
MISS BROADWAY (AFTER DARK)
GLASS CANDY - 12" - ITALIANS DO IT BETTER
NOW ENDS THE BEGINNING
BELBURY POLY - 7" - GHOST BOX
DARKNESS
ZACAR ORCHESTRA - DISCO - TAKE (LP) - EMI
A CHACUN SON ENFANCE
RECREATION - 7" - UNION
SPRING RAIN
BEBU SILVETTI - 12" - SALSOUL
THOUSAND FINGER MAN
CANDIDO - DANCIN' & PRANCIN' (LP) - SALSOUL
SUN... SUN... SUN...
JAKKI - 12" - PYRAMID
MOST WANTED THEME
LALO SCHIFRIN - TOWERING TOCCATA (LP) - CTI
LUST
LAURIN RINDER & W. MICHAEL LEWIS - SEVEN DEADLY SINS (LP) - AVI
SIMBORA
SIMBORA ORCHESTRA - 12" - ATLANTIC
HUNT'S UP
VISNADI - NOFUTURENOPAST (LP) - UNDERGROUND MUSIC MOVEMENT
BRAZUCA
SIMBORA ORCHESTRA - 12" - ATLANTIC
CAPTAIN KORMA
THE ORB - OKIE DOKIE (LP) - KOMPAKT
COVETOUSNESS
LAURIN RINDER & W. MICHAEL LEWIS - SEVEN DEADLY SINS (LP) - AVI
JINGO
CANDIDO - DANCIN' & PRANCIN' (LP) - SALSOUL
The link to go to the second Emily Brisk episode is https://cod.ckcufm.com/programs/131/34048.html