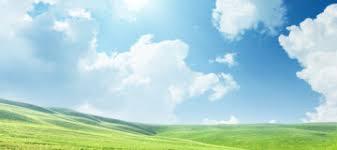 The Groove
Saturday January 4th, 2020 with Elorious Cain
EMILY BRISK 8 - soundtrack of Emily's mysterious predicament part 5
------------------------------------------------------------------------------------------------------- Emily suddenly found herself running through windswept grassy fields of that private island again! She quickly realized that she was chasing Charmaine, who was running ahead holding onto a kite flying way above her. Charmaine was smiling and calling Emily out. Yet she wouldn't stop running with the kite and laughing, almost hysterically. Emily was stunned to feel how much energy she seemed to have. Normally there was no way she could run so fast for so long. Yet she was practically keeping up with the considerably younger Charmaine. She was also stunned to see how brilliant and colorful was the island and surrounding Atlantic. Even the house in the distance seemed bright and new. Running with Charmaine through the fields as she flew a kite in this environment seemed like an unreal paradise. Although Emily was clearly enjoying herself just as a carefree child would, a gnawing curiosity was beginning to spoil her fun: How did she get back on this island again! Did Charmaine safely get back home in her world? After a few moments Emily tried to slow Charmaine down so that she could ask her some questions. It was fruitless. Charmaine kept running even faster and laughing even louder! Emily also found it increasingly difficult to look directly into Charmaine's face, especially her eyes. Suddenly Emily stopped feeling the wind against her skin. Her body suddenly felt extremely tired. It began to feel as if her whole torso was slammed against a cold brick wall. As a total darkness wrapped around her, an extremely sharp pain raged out of her chest! She couldn't stand the all encompassing agony! The most eerie technological howl seemed to suddenly dominate her psyche. For Emily it especially seemed so disturbing and cold in the most cannibalistic way because she knew in her 'heart of hearts' that she had heard it all before. But from where? When? Why now?! With absolutely no energy left, Emily fell into the painful darkness. She could hear strange movements that seemed to be nearby. It was so confusing and alarming. Slowly that howl was getting drowned out by disco music. the louder the music grew, the more energy and less pain Emily would feel. She suddenly found herself in a crowded bathroom. After a few seconds she began to recognize it. It was the discotheque that Ed used to take her to in New York. As she delegated herself through the crowds towards the dancefloor she could hear that "Sun Sun Sun" song again. She feverishly searched for Ed. No sign of him. She found herself dancing and dancing and dancing. Bursts of energy ran through her whole person as the music seemed to get stranger and more distant. Although she was surrounded by dozens of hot bodies dancing around her, she was feeling more distant and alone with each pulsating moment. Eventually she found herself dancing alone in darkness with the sounds of people partying around here. It was if she was dancing into a blur with the music slowly getting stranger. Was she just floating in the music? She couldn't see anything beyond the occasional flashes of cigarette lighters. As she decided to stop dancing and take a rest, she was unable to find her way to go anywhere but back into the pulsating music, with a bass riddling through her whole body. She felt trapped on a invisible dancefloor in a crowd that she couldn't even see. Eventually the music began to get consumed in the ambient sirens from before. There was nothing Emily could experience but loud competing noises and pitch darkness. As that total darkness wrapped around her again, that extremely sharp pain returned and raged out of her chest with an even harder intensity. Emily was getting extremely tired and confused by all of this strangeness. She kept trying to ignore the sharp pain pulsating from her chest. In the darkness she sensed that she was falling. She wanted to grasp onto something. She didn't want to keep falling. She didn't know where she was falling to. One the times when she reached out and grasped something she actually grabbed a doorknob. It seemed so high and tight. Like a flash she was in a hallway illuminated by nightlights. It took Emily a couple of seconds to realise that she was back in her childhood house in Maplewood, New Jersy. She still remembered the hallway wall paper and ceramic figurines her mother used to collect on the little shelves. She noticed that she was looking up towards them. Looking at her hands she suddenly realised that she was a little girl again. It seemed to be in the night. For a second Emily thought: "Maybe if I crawl into bed I could return to my childhood and everything that had happened would be erased!" That constant pain in her chest cancelled out that silliness real quickly. She walked along the hallway she had walked along so many thousands of times before, clutching her chest. Bits of distant songs clued her into the fact that it seemed to be Christmas. She turned into the living room to see a big natural spruce Christmas Tree all decorated with those same decorations she remembered putting on trees year after year. She was at home. It seemed to be Christmas Eve. looking under the big tree she suddenly noticed the matching bikes her and Nancy got one year. The sight in front of her gave so many positive flashbacks. She burst out in tears. She was looking at part of what was the best Christmas she ever remembered! As she looked around the living room, she saw family pictures on glass cabinet she used to have to dust and polish every week as a chore. One of the pictures was of her and Nancy sitting on Aunt Rianna's lap. She remembered how wonderful, loving and generous Aunt Rianna was. She also remembered how terrible it was when she was dying of lung cancer. She still could hear her mother's words at Aunt Rianna's funeral saying. "At least Rianna is now pain free," During all of this strangeness Emily was suspecting that she was dead, or at-least in the process of dying. Yet she still had that terrible throbbing pain in her chest. Emily suddenly yelled out; "I'm not dead! "I'm not dead! Atleast, I'm not dead yet!"
EINKLANG
RO70 - RO70 (2LP) - SOURCE
EN ATTENDANT COUSTEAU
JEAN MICHEL JARRE - EN ATTENDANT COUSTEAU (LP) - DISQUES DREYFUS
THE FINAL CHAPTER
ÓLAFUR ARNALDS - BROADCHURCH: THE FINAL CHAPTER (LP) - MERCURY KX
ONLY THE WINDS
ÓLAFUR ARNALDS - FOR NOW I AM WINTER (LP) - MERCURY CLASSICS
A1
ÓLAFUR ARNALDS & NILS FRAHM - STARE (CD) - p*dis
KOMMUNION (ALTERNATE VERSION)
DEMDIKE STARE - ELEMENTAL (2CD) - MODERN LOVE
COLLISION
DEMDIKE STARE - TEST PRESSING #001 (12") - MODERN LOVE
OF DECAY & SHADOWS
DEMDIKE STARE - VOICES OF DUST (LP) - MODERN LOVE
ASSIMILATE (ORIGINAL INSTRUMENTAL DEMO)
SKINNY PUPPY - BACK AND FORTH SERIES TWO (2LP) - MOCKBA

TEMPLE SLEEPER
BURIAL - 12" - KEYSOUND RECORDINGS
EINKLANG
RO70 - RO70 (2LP) - SOURCE
NOW ENDS THE BEGINNING
BELBURY POLY - GHOST BOX STUDY SERIES 08 'INVERSIONS' (7') - GHOST BOX
SUN... SUN... SUN
JĂ KKI - 12" - PYRAMID
PHASES 1 (1969)
PHILLIP WERREN - ELECTRONIC MUSIC (4LPBOX) - PHILLIP WERREN

SUN SUN SUN
JAMIE 3:26 - BASEMENT EDITS (12")
DISCOTECH (ELECTRIXX REMIX)
AAREN SAN - 12" - AELAEKTROPOPP
TICK OF THE CLOCK (FILM EDIT)
CHROMATICS - 12" - ITALIANS DO IT BETTER
EINKLANG
RO70 - RO70 (2LP) - SOURCE
ETERNAL LOVER
IN-EXISTENCE - MOONWATER (2LP) - APOLLO
TTH GREAT HIDDEN SEA OF THE UNCONSCIOUS
THE CARETAKER - AN EMPTY BLISS BEYOND THIS WORLD (LP) - HISTORY ALWAYS FAVOURS THE WINNERS
THE CHRISTMAS SONG (MERRY CHRISTMAS TO YOU)
NAT KING COLE - THE NAT KING COLE STORY (3LP) - CAPITOL
THE SUBLIME IS DISAPPOINTINGLY ELUSIVE
THE CARETAKER - AN EMPTY BLISS BEYOND THIS WORLD (LP) - HISTORY ALWAYS FAVOURS THE WINNERS
CHRISTMAS SONG (CHESTNUTS ROASTING ON AN OPEN FIRE)
CARPENTERS - 7" - A&M
SVEFN-G-ENGLAR
Sigur Rós ‎ - Ágætis Byrjun (2LP) - XL RECORDINGS
KLEWANG
IN-EXISTENCE - MOONWATER (2LP) - APOLLO
LUNA
HOW TO DISAPPEAR COMPLETELY - MER DE REVS II
IN ABANDONED PLACES
Raison d'Etre - CD - STAR
EINLANG
RO70 - RO70 (2LP) - SOURCE
The link to go to the first Emily Brisk episode is https://cod.ckcufm.com/programs/131/33270.html
The link to go to the second Emily Brisk episode is https://cod.ckcufm.com/programs/131/34048.html
The link to go to the third Emily Brisk episode is https://cod.ckcufm.com/programs/131/34870.html
The link to go to the fourth Emily Brisk episode is https://cod.ckcufm.com/programs/131/35885.html
The link to Emily Brisk -Return to New York- episode is https://cod.ckcufm.com/programs/131/36889.html
The link to Emily Brisk episode "Return to New York is https://cod.ckcufm.com/programs/131/40992.html
The link to the last Emily Brisk : Charmaine's Departure is https://cod.ckcufm.com/programs/131/41861.html
The story continues...
The lisk to the next EMILY BRISK: The Information Session is https://cod.ckcufm.com/programs/131/52295.html