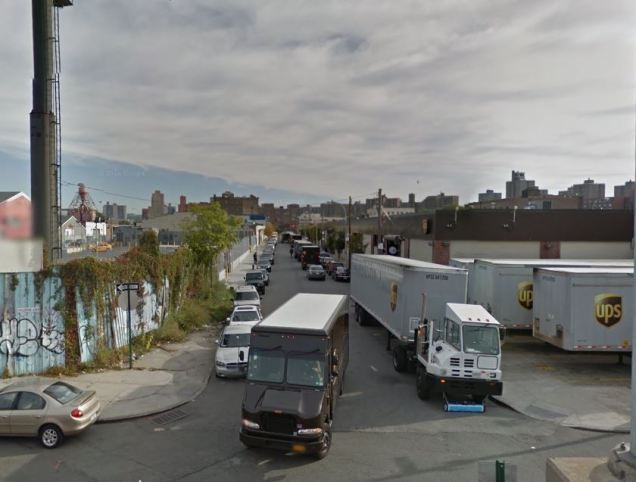 The Groove
Saturday January 5th, 2019 with Elorious Cain
EMILY BRISK 6 - Return to New York
After a bitter argument the Brisk sisters decided to take a vacation together to New York. Tom was dying to take his brand new Audi Q7 for a road trip anyways. This was an excellent opportunity. It was so great to see the city in all of it's height, splendor and filth again. Tom had almost juvenile fun playing his Techno downloads on his new sound-system. It put Emily's last mysterious experience with New York further tucked in to the back of her mind. Emily had a list of things she wanted to check out like Governor's Island. The first week was fun for everybody in the strangest way. After all the girls both had history in the city from years ago. On the Monday of the second week Nancy had to visit a special task force meeting at the Federal Plaza building. She had previously mentioned to Tom that she was working with the same task force back in Boston. It was expected to last a couple of hours and Tom and Emily decided to check out the old American Museum of Natural History on Central Park West in the mean time. Walking around the museum Tom talked about various examples in history where people mysteriously appeared from other versions of the same world. Emily was especially intrigued with "The Taured Man" and a man called Jophar Vorin from some mysterious country called Laxaria. Emily went on and on about how much she missed Charmaine. Tom seemed to be the most sympathetic and understanding. Emily liked the way Tom seemed to wholly accept that Charmaine was a real person; not some kind of figment of her imagination. That helped so much. That task force that Nancy was part of was investigating a strange new organized crime group that was very violent and dangerous. Nancy was advised to remain fully armed at all times in New York. There was a horrible sense that this group was possibly watching the F.B.I. somehow. When she finally got back with Emily and Tom she was kind of nervous. She was very careful to conceal her concerns and heightened sense of readiness. On the last night in the Hilton Midtown Nancy didn't really relax or sleep well. That last morning; before the drive back to Boston, there was just one last address that Emily wanted to check out. She kept talking about how Charmaine had said "If you ever come to the South Bronx you should come to my house at 94 Locust Avenue and visit us..." As they drove down Locust Avenue there was laughter in the car. Emily had initially thought that maybe there would be the very same house where Charmaine lives with her mother. There were no houses! This was not a place where anybody had ever lived. That end of Locust was a heavy industrial area. Dust and the rumble of big rigs was everywhere, in fact Tom's Audi seemed tiny and out of place. A sudden unanimous decision to turn around and head to the highway for Boston resulted in Tom doing a quick u turn after East 133rd Street. What Nancy would immediately spot on the sidewalk would completely change the whole trip. As an F.B.I. agent she was compelled to abruptly request that Tom stop the car! On the sidewalk there was blonde teen aged girl on a strange looking bicycle who looked extremely upset. This part of the South Bronx was no place for a teen girl to be riding a bike around. Both sisters bounced out of the car and approached the girl when Emily suddenly yelled out "Charmaine!?! Is that you, Charmaine?" There on a sidewalk in this world's filthy and noisy South Bronx was the very same Charmaine whom Emily had befriended on that mysterious "private island". What in the world was she doing in this world? It was such a sudden shock and burst of emotion for Emily to finally see her again! Charmaine responded "Emily! I thought that I would never ever ever see you again!" She burst into tears and muttered "I've been such a bad girl. Where is my house? I've got to get home! My house has disappeared! My house is gone!! I don't know what is going on! My mother is going to miss me..." Emily wrapped her arms around Charmaine while she was clinging to her bicycle for dear life and shivering with terror. Nancy just stood there staring at them.
TRISTESSE
KOLLEKTIV TURMSTRASSE - 12" - CONNAISSEUR RECORDINGS
CORIOLIS
VIRGIL ENZINGER & SUBMERGE - 12" - CODEWORKS
GIRLS NIGHT
MAKAM - PANORAMA BAR 06/PART 2 (LP) - OSTGUT TON
CORAL
RESET ROBOT - 12" - TRUESOUL
SUBZERO
BEN KLOCK - BEFORE ONE EP - OSTGUT TON
LION KING
MAKAM - LOST ARCHIVES PART 2 (EP) - INDIGO AREA
SURPLUS
SKUDGE - FIRST OBSERVATION EP - ECHOCHORD COLOUR
SET IT OFF (MAKAM ORCHESTRA DRAMA REMIX)
BORIS WERNER - SET IT OFF EP - SOWESO
DEEP FEAR (PHOBIA LONG CLUB MIX)
SIDE KICK - DEEP FEAR (THE REMIXES) EP - NETSWORK
HALF AGE
WEVAL - HALF AGE EP - ATOMNATION
GRANDBEND (DC07 MIX)
DEEPCHORD - 2X12" - ECHOSPACE(DETROIT)
KANNON 1
SUNN O))) - KANNON (LP) - SOUTHERN LORD
PRE
RIVAL CONSOLES - HOWL (2LP) - ERASED TAPES
GEM (HIDDEN SPHERES REMIX)
JESSE FUTERMAN - MY FAVOURITE MERCHANT EP - CHURCH
ETNA
SUNN O))) & BORIS - ALTAR (3LP) - SOUTHERN LORD
ETNA (BLIP REMIX)
SUNN O))) & BORIS - mp3
START CHASING (EXTRAWELT REMIX)
ALEXANDER KOWALSKI - 12" - DIFFERENT
REVES
OYEJO - 12" - OURVISION RECORDINGS
STRONG
MODESTE vs SOUL INTERFACE - CD - ECHOCHORD
DON'T LOOK BACK
BVDUB - mp3 - 3rd WAVE MUSIC
LOOMING
RIVAL CONSOLES - HOWL (2LP) - ERASED TAPES
MUTTER
ROMAN FLUGEL - 12" - KLANG ELEKTRONIK
LOVE SONG
TRINIDADIAN DEEP - SOUNDTRACK TO A SETTING (EP) - ANNA

DESIRE SINGS JUST ONE TRUE SONG
MONOSOV SWIRMOFF - SPLIT L.P. (LP) - ECLIPSE
TOUCH IT
TRINIDADIAN DEEP - SOUNDTRACK TO A SETTING (EP) - ANNA

The link to go to the first Emily Brisk episode is https://cod.ckcufm.com/programs/131/33270.html
The link to go to the second Emily Brisk episode is https://cod.ckcufm.com/programs/131/34048.html
The link to go to the third Emily Brisk episode is https://cod.ckcufm.com/programs/131/34870.html
The link to go to the fourth Emily Brisk episode is https://cod.ckcufm.com/programs/131/35885.html
The link to the most recent Emily Brisk episode is https://cod.ckcufm.com/programs/131/36889.html
The story continues...
The link to the next episode 'Charmaine's Departure' is https://cod.ckcufm.com/programs/131/41861.html.