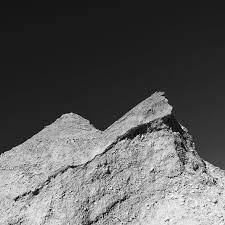 The Guest List
Thursday December 29th, 2022 with Joe Reilly
An interview with Scott Morgan - who is loscil - about the two recordings he released in 2022 - Sails p. 1 and Sails p. 2
NOTE: The On Demand version of this show includes an extra piece of music (Never) in its entirety and and additional interview segment of Scott talking about the piece. As we wrap up 2022, it is my pleasure to check in with Scott Morgan - who creates music under the name loscil - about two albums he released this year. Scott is a composer who creates ambient, electronic soundscapes that in many ways defy easy description - but suffice to say if you enjoy the work of Brian Eno, Philip Glass and maybe Tangerine Dream you'll like plenty of what you hear on the two albums we are talking about today. For Sails p. 1 and Sails p. 2, Scott went back into the loscil files and dug out, edited and polished up a lot of music he had composed for dance troupes and choreographers and then fit them together into two gorgeous collections of beautiful soundscapes. Scott tells us about the process of collaborating with choreographers and videographers making this music and he also reveals some of the source material used to create this amazing music. Enjoy. You can find out more information about loscil here:
https://www.loscil.ca
https://loscil.bandcamp.com
And check out his music on his Bandcamp site:
https://loscil.bandcamp.com
Support independent music any way that you can.... consider purchasing some if you can afford to do so. And remember that if you enjoyed this interview, select the Donate buttons on all of our web pages and make a donation to keep CKCU on the air for another year as part of our annual public funding drive. We need your support and we can offer you a tax receipt for your donation. Please select the Guest List as your show to support. Thanks and here's to a great year in 2023.
Upstream
loscil - Sails p. 1

Still
loscil - Sails p. 1

Landings
loscil - Sails p. 2

Wells
loscil - Sails p. 1

Blue
loscil - Sails p. 2

Never
loscil - Sails p. 2