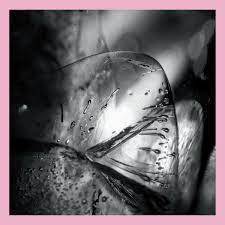 The Guest List
Thursday August 19th, 2021 with Joe Reilly
An interview with Scott Morgan who records under the name loscil about his new album Clara.
Today we talk to Scott Morgan about his electronic/ambient music project loscil. Scott has been recording and releasing music under the name loscil since 1998 and his latest album, Clara, is the focus of our show today. During our interview we learn how to pronounce the name (which I've been mispronoucing for many years!) and how Scott approaches each new project for loscil. In particular, Scott explains how the music on Clara was created as he deconstructed and reassembled music from a 3 minute-long, 7-inch single of music he commissioned a small orchestra in Budapest to perform. You'll have to tune in to hear how that works. Scott is an accomplished creator of beautiful and sometimes challenging ambient music and if you are a fan of Brian Eno, Scanner, Hammock or Bing Satellites you will find much to enjoy in the music of loscil. (And I must admit that loscil's endless music app "Adrift" provides a more satisfying musical experience than Brian Eno's "Reflection" app... and at a fraction of the price.) You can hear and purchase the music of loscil on Bandcamp here:
https://loscil.bandcamp.com/
You can also hear the music Scott creates as part of the duo High Plains here:
https://highplains.bandcamp.com/
Here is loscil's website:
https://www.loscil.ca/
Here is information about the Adrift app for Mac devices:
https://apps.apple.com/ca/app/loscil-adrift/id1045265166
And here is more information on the app:
http://loscil.ca/adrift/index.html
Enjoy and remember to support independent music makers in any way that you can... keeping in mind that your streaming subscriptions pay them next to nothing.
Aura
loscil - Clara - Kranky


Lumina
loscil - Clara - Kranky


Lucida
loscil - Clara - Kranky


Flamma
loscil - Clara - Kranky


Clara
loscil - Clara - Kranky


The next musical piece, "Sol", only appears as part of the On Demand version of the Guest List. It was not included in the FM broadcast due to the 60 minute time limit of the Guest LIst between 5 and 6 p.m.
Sol
loscil - Clara - Kranky