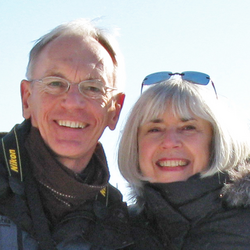 Thursday Blend Early
Thursday January 28th, 2016 with Suzette Schmiedel
The LifeLine Technique
THE LIFELINE TECHNIQUE How much power does the subconscious mind have over our existence? Do we have automatic programs running our lives? If so, are these programs a gift or a curse? Find out with LifeLine Technique certified duo Judy MacLeod and Graham Wiseman as we explore the purpose of the subconscious mind in healing and the LifeLine System that has transformed the lives of so many people.
Yantra Mantra - Samadhi
Various Artists - Ayurveda Buddha Lounge Vol.1

Self-Saboteur
Delerium - Nuages Du Monde

Blessed We are
Peia - Four Great Winds
All in My Mind
Love and Rockets - Youtube
Special Guests:
Judy MacLeod and Graham Wiseman
Certified LifeLine Technique Practitioners
and Lifestyle Coaches
The Mastery Centre
graham@themasterycentre.ca
judy@themasterycentre.ca
819-483-0667
www.themasterycentre.ca
OWNproject.ca

Special Offer: 20% discount on sessions for anyone who contacts us (Judy or Graham) and tells us they heard about this on the I Am Alive show.

To subscribe for free to this show email suzette@wellnesslearning.ca