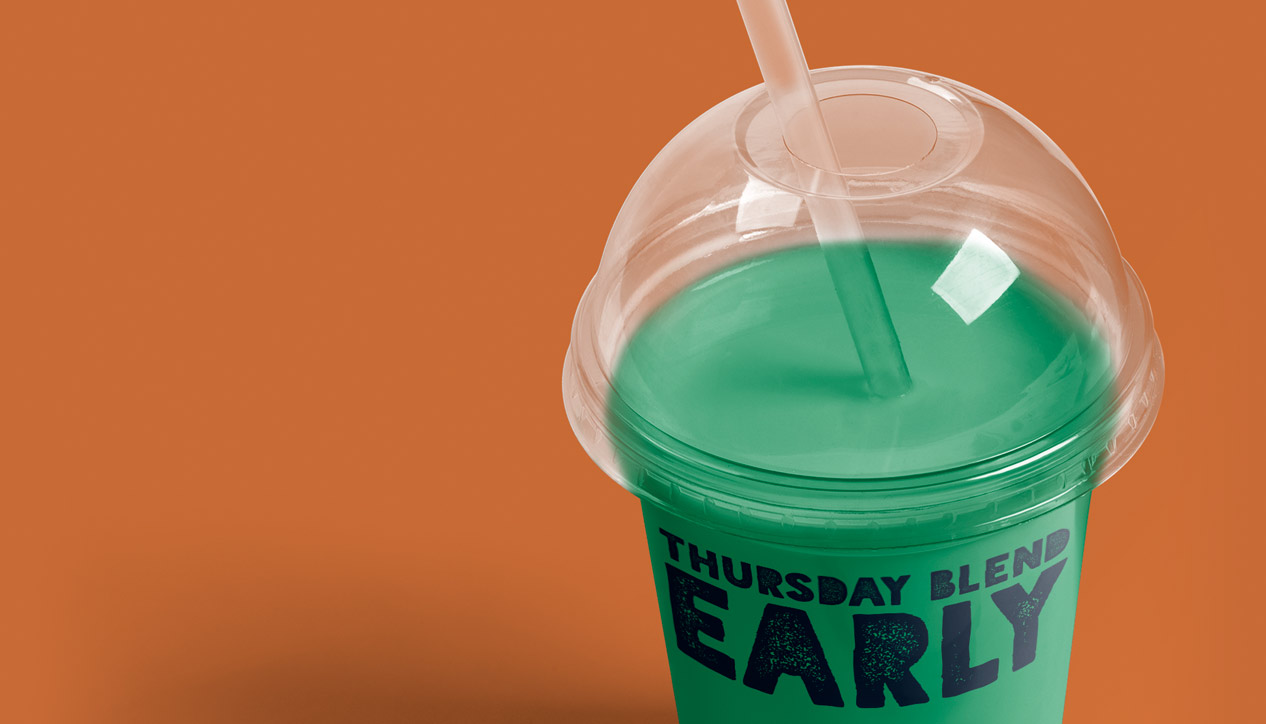 Thursday Blend Early promotes local charities and community groups. who are making a difference.
Hosted by: Jeff Larocque
Airs: Every Thursday from 7:00 AM to 8:00 AM

Expect live interviews with awesome guests. Sometimes we preview New Music. Always open to new ideas for show topics. It's an early show...with energy! Thursday Blend Early is presented with the the help of volunteer show producer extraordinaire Jenn Chase!
| Date | Host | Highlight | On Demand |
| --- | --- | --- | --- |
| Jun. 13, 2019 | Jeff Larocque with Pierre Kharyati | Moving Day Show! My last Thursday program before I move to Tuesday's from 8-9 am. I will be weekly starting June 18. Today, Neverfriend CD Release, and Grande Finale - Italian Week plus a bonus #PepTalk before we pack up and move to Tuesday. | available |
| Jun. 6, 2019 | Matthew filling in | Music from Westfest and Willows & Horses | available |
| May. 30, 2019 | Jeff Larocque | Harvest House "Redemption Run", Art on the Waterfront 2019, and Ringside for Youth | available |
| May. 23, 2019 | Jeff Larocque | Glenn Mooney - Camp Quality EO and Ottawa Network for Education (ONFE) | available |
| May. 16, 2019 | Jeff Larocque | Michael Woods of Ottawa Special Events | available |
| May. 9, 2019 | Jeff Larocque | Brianne Carlson updates us on the Walk To End ALS on June 8th. Then, Running Room Regional Manager Phil Marsh will be in studio to talk about Ottawa Race Weekend and the 10th Anniversary of a special program he initiated with Harvest House | available |
Jeff Larocque and Allen Roulston (aka Madd Max) are currently alternating as hosts of Thursday Blend Early - now in it's 3rd year on CKCUFM.
A show dedicated to raising awareness of charitable events and fundraisers happening in the greater Ottawa area.  Jeff & Allen conduct live interviews with event organizers, and key performers, along with a generous dose of music to get your day off to a great start.
Jeff recently added a new feature to the program you're gonna love called #PepTalk,  created by intern/trainee "Pep The Intern".  Pep, aka Pierre Kharyati adds a positive focus on health, fitness and advice to help you make every day count!
Tune in Thursday mornings, from 7-8am EST on CKCU 93.1 FM, or listen online at www.ckcufm.com.  Check out our past shows On Demand - we've had some great guests!
Got an Event coming up you want folks to hear about?  Email our volunteer show producer the details at: jennchaseckcu@yahoo.com
Want to reach Host Jeff Larocque directly?  email:  jeffonckcufm@gmail.com
Please note that sending an email does not guarantee your event will be mentioned, but we'll do our best to help whenever we can.
You can also find Jeff's ramblings on Twitter: @bigrockjeff

Subscribe to Thursday Blend Early