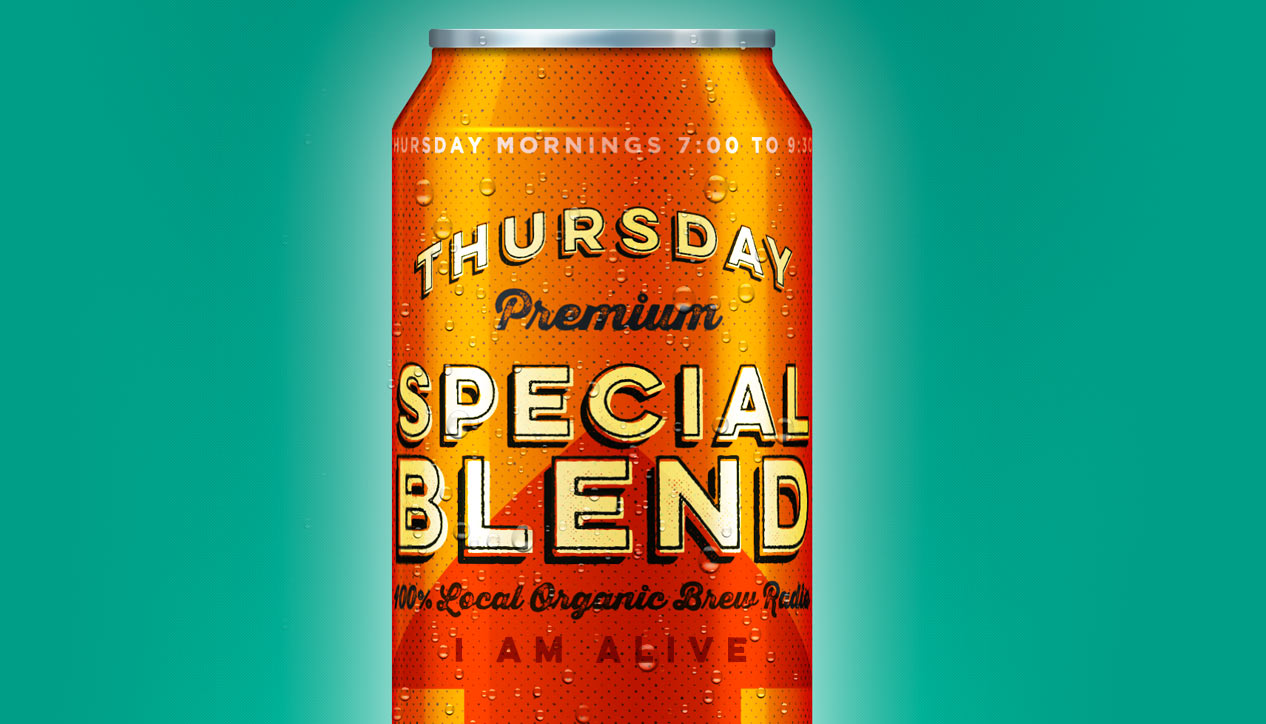 "Just Cause" promotes local charities and community groups. who are making a difference... and now features #PepTalk
Hosted by: Jeff Larocque
Airs: Every Thursday from 7:00 AM to 8:00 AM

Expect live interviews with awesome guests. Sometimes we preview New Music. Always open to new ideas for show topics. It's an early show...with energy! #JustCause
| Date | Host | Highlight | On Demand |
| --- | --- | --- | --- |
| Nov. 8, 2018 | Jeff Larocque & Pep "The Intern" | Shhh! It's Pep's Birthday Today... I have a surprise planned! Brigitte Boulay will also be in around 7:35 to talk about her Socks Drive for the Homeless "Part 2". Special Guest Appearance by Pep's Mom! You gotta hear this one folks! | available |
| Nov. 1, 2018 | Jeff Larocque & "Pep The Intern" | Funding Drive Show #2 of 2. Let's Do This Folks! Support Thursday Blend Early with a donation! | available |
| Oct. 25, 2018 | Jeff Larocque & "Pep The Intern" | 2018 Thursday Blend Early FUNDING DRIVE SHOW #1 - PEP is Here to take your Call! 613-520-2528 or if you're listening On Demand, donate securely online at CKCUFM.com #SupportCKCU | available |
| Oct. 18, 2018 | Jeff Larocque | Dan Washburn live in studio. Ottawa's Own Johnny Vegas and Mark Hatfield - Yuk Yuk's Winter Comedy Competition Winner also drop by to talk about the Mike MacDonald Tribute and Comedy Fundraiser | available |
| Oct. 11, 2018 | Jeff Larocque & Pep "The Intern" | CAP (Canada Africa Partnership) Network - Kevin Perkins plus Maplesoft Centre & Stephanie Woodard live in Studio. | available |
| Oct. 4, 2018 | Jeff Larocque & Pep "The Intern" | Ravens BB Assistant Coach Dean Petridis is interviewed by Pep "The Intern" - and VOTE on our Fundraiser Ideas! | available |
Every Thursday morning, Jeff Larocque hosts Thursday Blend Early: "Just Cause", now in it's 3rd year on CKCUFM.
A show dedicated to raising awareness of charitable events and fundraisers happening in the greater Ottawa area.  Jeff conducts live interviews with event organizers, and key performers, along with a generous dose of music to get your day off to a great start.
"Just Cause" welcomes a new feature to the program now that we've gone weekly.  You're gonna love #PepTalk,  created by intern/trainee "Pep The Intern".  Pep, aka Pierre Kharyati adds a positive focus on health, fitness and advice to help you make every day count!
Tune in Thursday mornings, from 7-8am EST on CKCU 93.1 FM, or listen online at www.ckcufm.com.  Check out our past shows On Demand - we've had some great guests!
Got an Event coming up you want folks to hear about?  Email Jeff & Pep the details at: ckcujustcause@gmail.com
Please note that sending an email does not guarantee your event will be mentioned, but we'll do our best to help whenever we can.
Be sure to Like & Follow our Facebook Page: www.facebook.com/justcause
You can also find Jeff's ramblings on Twitter: @bigrockjeff
We're on Instagram too... @peptalk32 and @jefflarocque27

Subscribe to Thursday Blend Early