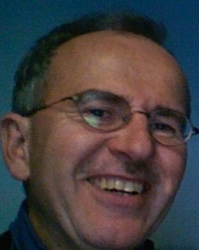 Thursday Blend Early
Thursday February 4th, 2016 with Suzette Schmiedel
Validating Your Inner Knowing
VALIDATING YOUR INNER KNOWING When we are faced with life's challenges we often struggle to find the answers as to the best choices to make for ourselves. What if there was a way to do this that acknowledges our innate inner wisdom? Find out on this episode of I Am Alive with Specialized Kinesiology Practitioner Thomas Martin Tegtmeyer.
Wisdom Of The Ages
Arn Andersson - Youtube
Odyssey
Matthew Schoening - Narrow Path
Inner Sanctum
Delerium - Poem

Touch
Sarah McLachlan - Touch

Special Guest:
Thomas Martin Tegtmeyer (Martee)
Specialized Kinesiology Practitioner
Ultimate Wellbeing Educator
http://thomasmtegtmeyer.com/Resources.html
martee1111@gmail.com Ultimate Wellbeing EDUCATiON
ebe4ottawa@gmail.com Energy Balance Exchange

Also offers:
1) conference workshops & presentations nationally and internationally
2) personal development & professional training
3) professional consultations

EVENT CALENDAR
In Ottawa On Friday February 5th at 7PM there is an Energy Balance Exchange Event with Special guest Katherine Larkin, a trained acupuncturist and the owner of lumina health and rejuvenation clinic.
The topic of the evening is What are non-needle techniques for improving your mind, body and spirit. This is a Free event where donations are welcome.
This will be held at the Conference Centre in the Ottawa Citizen Building, 1101 Baxter Road. For more information visit energybalanceexchange.org or call 613.769.5575 or email e-b-e-4-ottawa@gmail.com

In Kingston May 27-29 MARTEE TEGTMEYER is holding the following workshops:

1. "Accessing and Validating Your Inner Knowing thru Specialized Kinesiology"

2. "Facilitating Dr. Norm Shealy's needleless Transcutaneous Acupuncture"

To find out more about these workshops contact Martee Tegtmeyer at martee1111@gmail.com