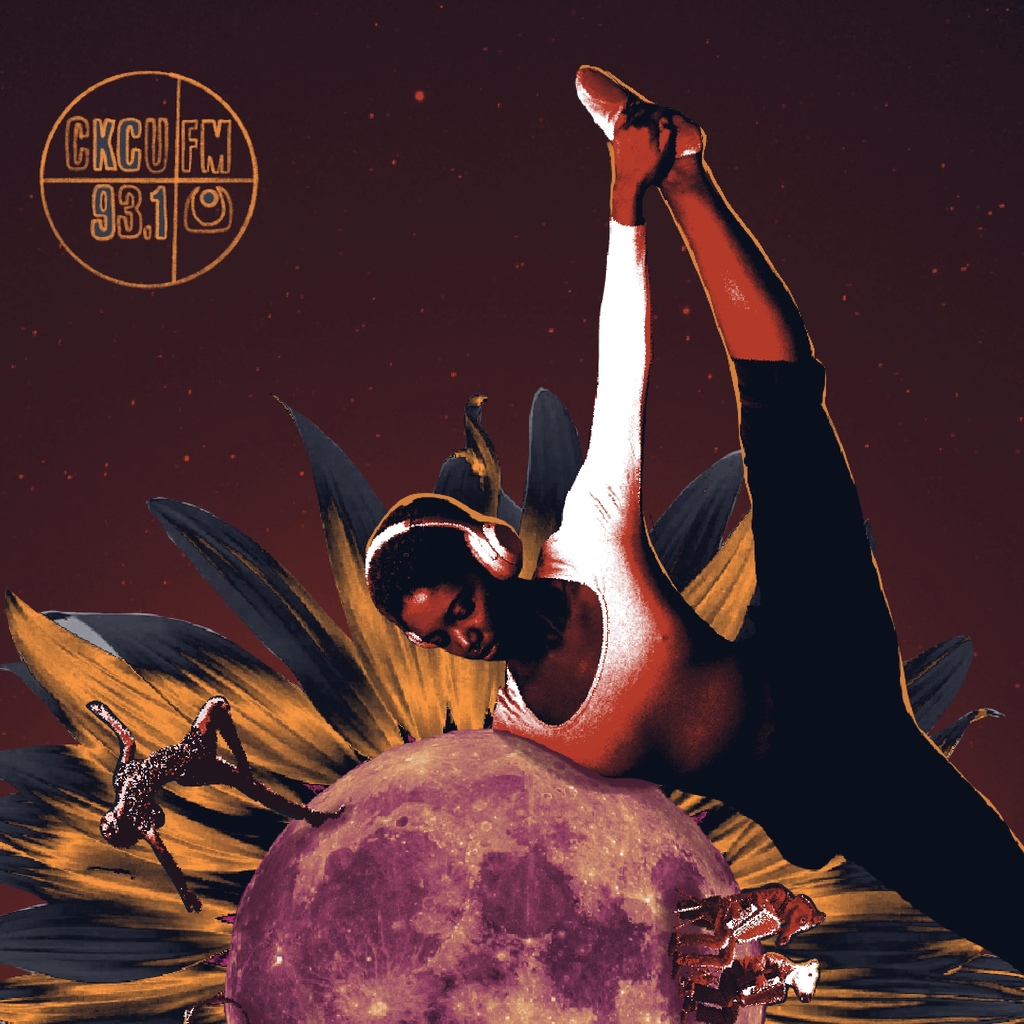 Monday Special Blend
Monday May 16th, 2022 with Jumpin' Joel Flash & Kim Valentine
It's Tragedy Ann & Local Award Winners & Ottawa/Gatineau music on the Monday Special Blend!
An interview with forward-focused-folkies Tragedy Ann! They've got a brand new album, and no less than THREE UPCOMING SHOWS near Ottawa: May 11 at La Fab Sur Mill, June 2 at Red Bird, and June 4 at Almonte Town Hall! RECENT OTTAWA AWARD WINNERS! We play tunes from Paragon Cause, winners of multiple East Coast Music Awards, and Maurice Moore, winner of a SOCAN Foundation Black Canadian Music Award! PLUS TUNES from Emma Bayash, The Haig, Class of '91, The Hypochondriacs, Night Lovell & Max Webster!
Diggin' a Hole
Jumpin' Joel Flash - s/t

https://www.youtube.com/watch?v=bLtyOXxVUPM
A Million Vacations
Max Webster - A Million Vacations

Disconnected
Paragon Cause - Autopilot


More Than We Can Handle
Paragon Cause - Autopilot


There are few bands that can conjure up vivid images as well as emotions through the medium of their music. Paragon Cause, Ottawa's burgeoning ethereal electro-rock sensation, is one of those rare amalgams of talent who can tug on heartstrings, make one think deeply or simply enjoy a sophisticated yet universally accessible musical experience.

https://www.paragoncause.com/

2022 EAST COAST MUSIC AWARD WINNERS:

Electronic Recording of the Year / Enregistrement électronique de l'année:
Paragon Cause – Autopilot

Rising Star Recording of the Year / Enregistrement de l'année - Étoiles de demain:
Paragon Cause – Autopilot
Destroyer
Class of '91 - Eyes on Fire

Cassettes in Helsinki
Class of '91 - Eyes on Fire

Ottawa's Class of 91 writes songs about challenges in the human story, with a sonic design that splits the difference between guitar-infused indie rock, garage pop, acoustic, and punk.

PLAYING FRIDAY!

Class of 91 | Teenage Fiction | Kaspien (ALL AGES)
FRIDAY, MAY 20, 2022 AT 8 PM
Live! On Elgin - 220 Elgin St.
www.liveonelgin.com/collections/shows/products/class-of-91
Locked Up
The Haig - Sick Nasty

God Mode
The Haig - Sick Nasty

"Was it Kierkegaard or Dick Van Patten who said 'If you label me, you negate me?' "
– Wayne Campbell

https://thehaig.bandcamp.com/

PLAYING SUNDAY!

The Haig + Strange Fugitive + Leeny Jones
SUNDAY, MAY 22, 2022 AT 7 PM
Live! On Elgin - 220 Elgin St.
https://www.liveonelgin.com/products/the-haig
Hollow Knight: Dirtmouth Theme
The Ottawa Guitar Trio - s/t

Composed of Nathan Bredeson, Alex Bougie and François Lacelle, The Ottawa Guitar Trio has made it their mission to highlight the accessibility and reliability of classical music to modern audiences. The ensemble explores the classical guitar's unique dynamic and textural palette to bring to life a repertoire of dynamic movie soundtracks, nostalgic video game scores, timeless classical repertoire, as well as original music for guitar trio.

https://www.ottawaguitartrio.com/
Wild Birds
Emma Bayash - Circles (Live off the Floor)


Be Mediocre Today
Emma Bayash - Circles (Live off the Floor)


Ottawa music human

https://linktr.ee/Emmabayash
The Shield
Tragedy Ann - Heirlooms


Every Morning
Tragedy Ann - Heirlooms


==========================================================
AN INTERVIEW with forward-focused-folkies Tragedy Ann! They've got a brand new album, and no less than THREE UPCOMING SHOWS near Ottawa: May 11 at La Fab Sur Mill, June 2 at Red Bird, and June 4 at Almonte Town Hall!

With their upcoming album Heirlooms, Liv Cazzola and Braden Phelan issue a call for deeper connection with each other and with the natural world. The answer to this call is reflected both in the collaborative creation process and the meaningful ways in which Heirlooms will be shared. Setting these intentions rooted them and provided the insight needed to nourish the project and create something lasting. Heirlooms is an opportunity to reconnect, share stories and learn.

The album is a follow up to their 2018 release Matches which garnered them two 'Songs from the Heart' songwriting awards (Folk Music Ontario), international critical acclaim, Canadian folk/roots radio charting, and syndication on CBC Radio and Stingray Music.

https://www.tragedyannmusic.com/

PLAYING TUESDAY AND IN JUNE!

Tragedy Ann & Basset - Perfect Strangers Tour
Tue, May 17, 7:00PM
La Fab Sur Mill, Chemin Mill
8 Rue Mill - Chelsea, QC
https://www.eventbrite.ca/e/tragedy-ann-basset-perfect-strangers-tour-tickets-321801917197

Red Bird presents Tragedy Ann
Thu, June 2, 8:00 PM
Red Bird - 1165 Bank Street
https://www.eventbrite.ca/e/red-bird-presents-tragedy-ann-tickets-334533236917

Folkus Concert Series w. Tragedy Ann, The Pairs & Basset
Sat, June 4
Almonte Old Town Hall
14 Bridge St - Almonte, ON
https://www.tragedyannmusic.com/concerts
==========================================================
Ain't Easy
Maurice Moore - s/t

Switch Up
Maurice Moore - s/t

Multi-Diamond selling Canadian vocalist, songwriter and producer Maurice Moore made his presence known shortly after he hit the scene in 2015, whether with his own viral singles and mixtape releases or his credits writing songs for the likes of Chris Brown, Justine Skye, H.E.R., Zara Larsson, Kiana Lede, and K Pop royalty EXO & NCT dream. Thanks to his introspective story telling, dynamic vocal delivery, and forward thinking production, Maurice has been greeted with comparisons to a young Usher, Drake, and prolific songwriter James Fauntleroy. As this young star continues to rise, he has rightfully earned the endorsement from tastemakers such as Billboard, The Fader, BET, Earmilk, and Noisey. After show stopping performances at SXSW, on Kehlani's SweetSexySavage tour, and Ro James/BJ The Chicago Kid "The R&B Tour" he was coined by CBC Canada as "Canadas next R&B Superstar". His presence and genre bending on projects like "The Amber Room" and "Destination Unknown" has made him one of the most exciting new artists of this generation.

https://linktr.ee/mauricemoore

2021 SOCAN FOUNDATION BLACK CANADIAN MUSIC AWARD WINNER!
https://www.socanfoundation.ca/awards/bcma-2021-winners/
Waitin'
The Hypochondriacs - Waitin'


Cheated
The Hypochondriacs - Waitin'


The Hypochondriacs have resurrected from the traditional country crypt, to a fresh and raw take to the standard genre. Though profoundly influenced by early Rockabilly, a taste of 60's doo-wop & 70's folk-rock.

https://www.thehypochondriacs.com/

PLAYING FRIDAY

The Hypochondriacs with Ray Harris & the BSOBs
Waitin' Album Release Party
FRIDAY, MAY 20, 2022 AT 8 PM – 11 PM
The Rainbow - 76 Murray St.
https://www.facebook.com/events/2419707421500305