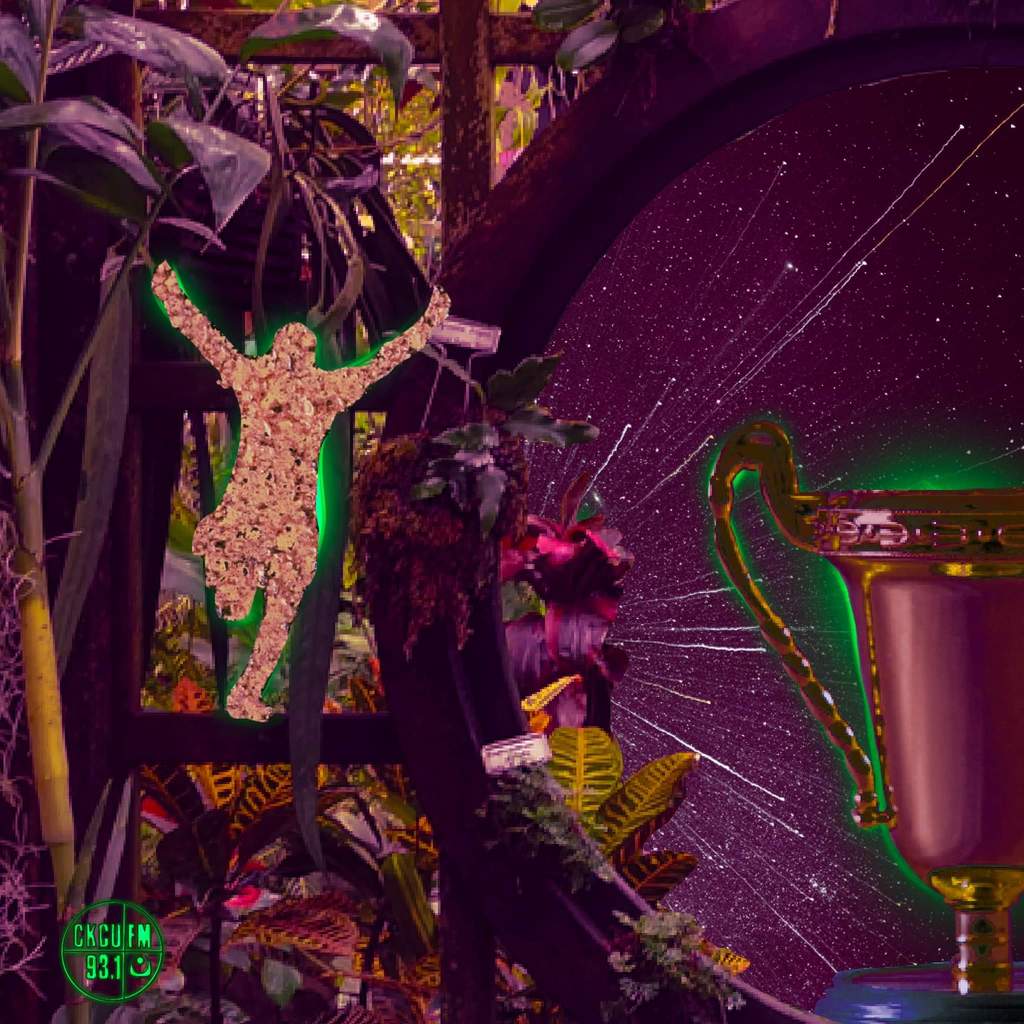 Monday Special Blend
Monday May 23rd, 2022 with Jumpin' Joel Flash & Kim Valentine
It's CAPITAL MUSIC AWARDS & non-stop local tunes on the Monday Special Blend!
The Capital Music Awards are taking place this Thursday, May 26 at Queen St. Fare! 10 categories, one evening chock full of local art! We speak with OMIC Liaison Karim Rostom all about the CRAZY AMOUNT OF FUN we'll have that evening! TUNES from nominated artists Paragon Cause, Vi, Céleste Lévis, De Flore, Ottawa Guitar Trio, Mischa, J Morris, Phil Motion, TwoTiime, Nayana, as well as tracks from The Ottawa Guitar Trio & Max Webster! 3rd Annual Capital Music Awards Thu, 26 May 2022 7:00 PM – 9:00 PM EDT Queen St. Fare 170 Queen St.
https://www.eventbrite.ca/e/3rd-annual-capital-music-awards-tickets-327554122197?aff=erelexpmlt
These Eyes
Jumpin' Joel Flash - s/t

In The World Of Giants
Max Webster - Universal Juveniles

Think I'm Going Crazy Over You (Jupiter)
Paragon Cause - Autopilot


Two To Play
Paragon Cause - Autopilot

There are few bands that can conjure up vivid images as well as emotions through the medium of their music. Paragon Cause, Ottawa's burgeoning ethereal electro-rock sensation, is one of those rare amalgams of talent who can tug on heartstrings, make one think deeply or simply enjoy a sophisticated yet universally accessible musical experience.

https://www.paragoncause.com/

NOMINATED FOR THE CAPITAL MUSIC AWARDS!

Video of the Year: "Two To Play" (Dir. Luigi Salas, Jay Bonaparte)
https://www.youtube.com/watch?v=K_H8YyLDdQE

Single of the Year - "Think I'm Going Crazy Over You (Jupiter)"
https://www.youtube.com/watch?v=K_H8YyLDdQE
Dead To You
Vi - Afterlife

Sleep Through
Vi - Afterlife

Born in Ottawa, alt-pop artist Vi came to prominence in 2018 with her debut EP "blackwater." The singer-songwriter spent her early childhood in Qatar and began crafting moody music from her bedroom after moving back to Ottawa in her early teenage years. Drawing her inspiration from heartbreak and hardships, her vulnerable lyrics are known to resonate deeply with others. Due to her unique sound, many say she is like no other.

https://soundcloud.com/who-is-vi

NOMINATED FOR THE CAPITAL MUSIC AWARDS!

Single of the Year: "Dead to You"
https://www.youtube.com/watch?v=p67CrIlxVuQ
Ça passera
Céleste Lévis - s/t

Simplemente
Céleste Lévis - s/t

Céleste Lévis a grandi à Timmins en Ontario. La musique fait son arrivée plus tard dans sa vie, suite à de graves problèmes de santé qui obligent la jeune fille à arrêter toute activité sportive. Dans les moments les plus sombres, la musique lui offre une deuxième vie.

Ayant pris goût au métier, l'auteure-compositrice-interprète désire monter sur scène plus que jamais. En 2013, la jeune Franco-ontarienne participe à Ontario Pop, veritable tremplin pour la relève musicale francophone de l'Ontario. Céleste remporte 6 des 8 prix, ce qui lui permet d'accéder au concours Ma Première Place des Arts et d'arriver directement à la demi-finale du Festival International de la chanson de Granby. En 2015, Céleste participe à La Voix et parvient à la demi- finale. Peu après, elle choisit de mettre sur pause ses études à l'Université d'Ottawa, afin de poursuivre son plus grand objectif : percer l'industrie de la musique et faire entendre son art.

https://www.celestelevis.com/

NOMINATED FOR THE CAPITAL MUSIC AWARDS!

Single of the Year: "Ça passera"
https://www.youtube.com/watch?v=64n1vrt3EtE
L'été ne reste pas
De Flore - s/t

Bombe
De Flore - s/t

De Flore est l'union indéniable des auteur(e)s compositeur(ice)s interprètes Sarah-Anne LaCombe et Mathieu Gauthier. Natif du même village, aux abords de la rivière des Outaouais, le duo se laisse séduire par le temps qui s'échappe en créant une musique qui tente de saisir l'invisible. Après avoir livré un premier EP (Figure Déserte) ancré dans la nouvelle vague qui emmêle les frontières des genres, le duo passe de l'électro-roots à la chanson dream-pop. Leur dernier single projette une vibe nostalgique aux couleurs pastelles, avec une poésie évasive aux textures velours-fumés. De Flore est une fusion parfaitement sensuelle de pop, psychedelia, disco-funk et lounge.

https://www.deflore.ca/

NOMINATED FOR THE CAPITAL MUSIC AWARDS!

Single of the Year: "L'été ne reste pas"
https://www.youtube.com/watch?v=eEcI6_LS--8
Princess Mononoke: The Legend of Ashitaka
Ottawa Guitar Trio - s/t


G2G
Mischa - s/t


One Up
Mischa - s/t


Born and raised in Ontario, Canada, Mischa is a Hip-hop artist reigning from Ottawa, the nation's capital. After countless dedication to her music, collaborating with various artists, and releasing intoxicating melodies that you couldn't forget if you tried, Mischa has found an intriguing way to dip into the realm of Hip-hop, while illuminating components of the Contemporary R&B spectrum. Her fortified persona shines through every word she pens, as she embodies an unapologetic personality, bringing life to her lyrical dexterity through a knack for word play. With several projects currently out, including the FACES Magazine 2021 nominated album of the year "Alpha Barbie," Mischa continuously finds a way to engage and connect with her audience through high energy performances and vibrant lyricism.

https://linktr.ee/mischaofficial_

NOMINATED FOR THE CAPITAL MUSIC AWARDS!

Video of the Year: "G2G" (Dir. Quest, Mischa)
https://www.youtube.com/watch?v=TAkH98Ck0Rg
Lockdown
J Morris ft. IAmSoulful & Mischa - s/t


Faded
J Morris - s/t

Award winning radio host and hip-hop artist Justin Gunderson or J Morris aka Ya Favourite Lightskin is the founder of Bring Ya Eh Game, founder of The Hip Hop Food Drive, music director and the co-founder of Cranium Festival. After spending more than two decades working in the music industry, J Morris knows what it takes to build an infrastructure and is always working to help artists make an impact at any chance he gets.

https://www.instagram.com/jmorrisnow/

NOMINATED FOR THE CAPITAL MUSIC AWARDS!

Video of the Year: "Lockdown" (Dir. Quest, J Morris)
https://www.youtube.com/watch?v=IG-1bWKdYJQ
No One Knows
Phil Motion - Long Future

Stuck in Here
Phil Motion - Long Future

I am a producer wrkn with latin, afro, and electro influences, mainly via vocals, drum machines, guitars, synths, and and percussion.

I have a studio in downtown Ottawa, Canada where I work with a hybrid of studio equipment old and new: analog consoles, vintage keyboards, reel-to-reels but also modern day rec equip, synths, etc.

https://philmotion.ca/

NOMINATED FOR THE CAPITAL MUSIC AWARDS!

Video of the Year: "No One Knows" (Dir. Petr Maur)
https://www.youtube.com/watch?v=wgp1-1qGD74
Juice
TwoTiime - s/t

Hood Cry
TwoTiime - s/t

Over the past decade, only a small group of artists from Canada's capital have been minted as certified ambassadors for the local scene. Few have found a degree of success typically reserved for standout artists from larger, more established hip-hop markets; few have been true to their roots in the city, while having the charisma and talent to transcend its identity. Yet, at only 20-years-old, recording artist TwoTiime continues to push through barriers, and achieve new milestones on his most certain path to mass appeal. Since a young age, TwoTiime, born Khalid Omar, has been exposed to the harsh realities of the streets, and the impact it has on communities breeding an ongoing cycle of pain and despair.

https://twotiime.com/

NOMINATED FOR THE CAPITAL MUSIC AWARDS!

Video of the Year: "Juice" (Dir. My Name French, A Reel Sauce Production)
https://www.youtube.com/watch?v=WT3o-3Itlzg
Now I'm Drunk
Nayana - s/t

Hellbound
Nayana - s/t


Canadian Born singer/songwriter Nayana has been making a name for herself over the past year with her unique voice, captivating lyrics and country in her soul performances. In Oct 2019, she won the Ontario wide Artist competition, The ONE Artist, and walkedaway with $50,000 worth of prizes. 
 Nayana is currently based in Ottawa, ON, Canada; where she recently signed a recording deal with Canadian Indie label, Young, Wild & Free Records.

https://nayanasmusic.com/

NOMINATED FOR THE CAPITAL MUSIC AWARDS!

Single of the Year: "Now I'm Drunk"
https://www.youtube.com/watch?v=T4XXKLPkVTM