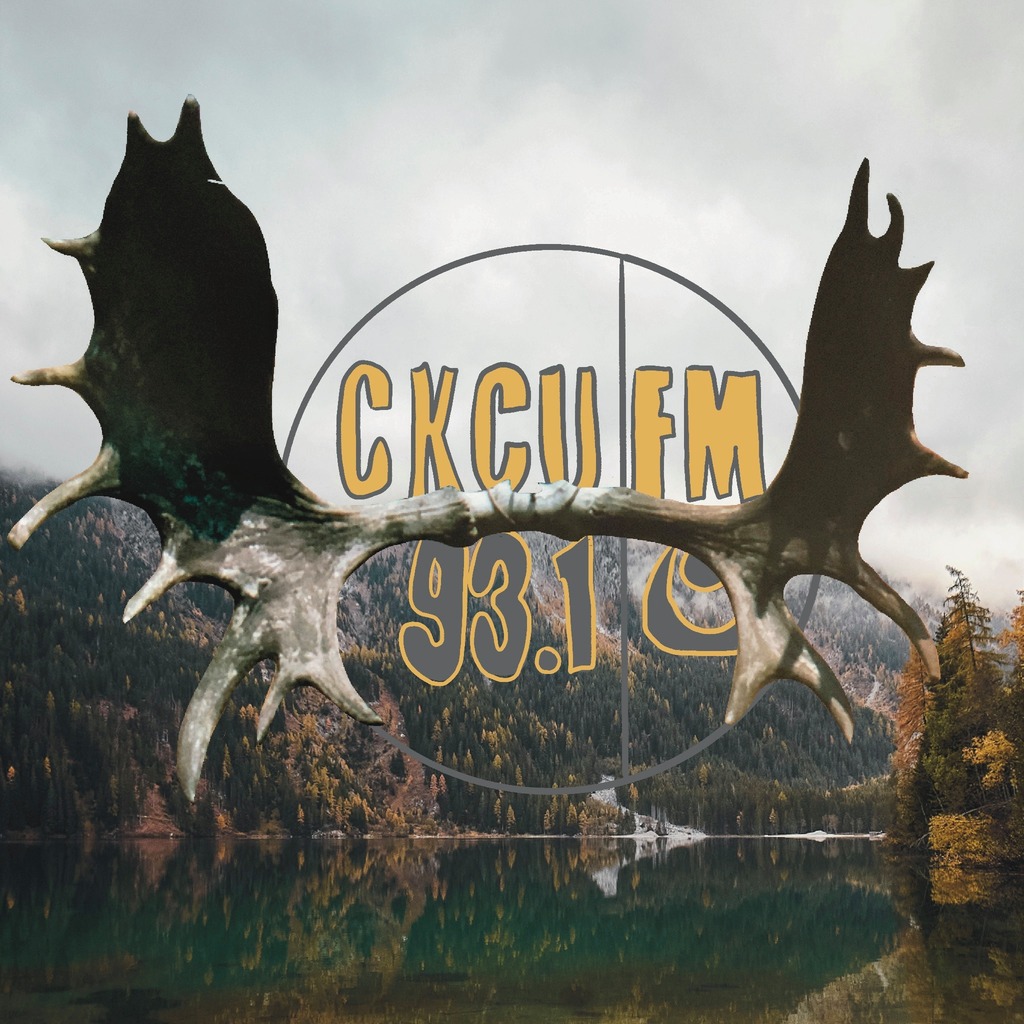 Monday Special Blend
Monday October 25th, 2021 with Jumpin' Joel Flash & Kim Valentine
It's Séan McCann & Andrea Ramolo & Ciggie Tarbox on the Monday Special Blend!
An Interview with Music Maker & Great Big Sea co-founder Séan McCann! He's got himself a new album called Shantyman, and we yik-yakked all about it! And then and interview with artist Andrea Ramolo! She's got a new album coming called "Quarantine Dream", and a show coming up at the NAC Fourth Stage with Sarah MacDougall!! And then ANOTHER interview with Ciggie Tarbox! This local Rock and/or Roller has a new "Super Pretentious Solo EP" and we yik yakked all about it! We also talked about rocking with 'Ciggie and the Darts' at the brand new Pils Records in Gatineau! You'll also hear tracks from Almyr Jules, Kinnie Star, The Peptides and Max Webster!
Coming Off the Moon
Max Webster - Max Webster

The Beginning
Almyr Jules - s/t


Don't Go
Almyr Jules - s/t


I am a singer song writer, trying to make it big in the world. I will be doing originals, and covers. I want to be know all over so help me with that.

Playing Almyr as a request from James Johnson! Thanks for the request James!

https://almyrjules.com/
Shantyman's Life
Séan McCann - Shantyman


Fire Down Below
Séan McCann - Shantyman


=============================================
AN INTERVIEW with artist Séan McCann!

SÉAN MCCANN is a founder of the iconic Canadian band Great Big Sea and an Order of Canada recipient for his advocacy for people living with mental health and addiction issues. He has spent the past seven years touring the country as a musical keynote speaker singing and sharing his story with front line workers, teachers, students, patients, inmates, veterans, and anyone who has been affected by addiction or abuse.

Depending upon which side of the Atlantic your ancestors come from, a "Shantyman" is either a simple sailor, or a lumberjack, who leads his fellow labourers in song. Listen to Newfoundland's McCann, and his new acoustic fable of the same name, and find yourself as both lost in the woods or at sea with an album chock full of anecdotes, and spirited arrangements.

With Appearances from Hawksley Workman, Gordie (Big Sugar) Johnson, Jeremy Fisher & J.P. Cormier, Shantyman is Available Now!

https://seanmccannsings.com/

SING SHARE SURVIVE - Dinner and a Show with Séan McCann
Saturday, November 27, 2021 - 6:00 PM 7:00 PM
Strathmere Retreat
1980 Phelan Road West - North Gower
https://seanmccannsings.com/new-events/sing-share-survive-strathmere-retreat

=============================================
HOMME LOVE WHORE
The Peptides - s/t


Live Like a Queen
The Peptides - Live Like a Queen

Hailing from Ottawa, Canada, The PepTides is a nine-member band with a distinctive larger-than-life pop sound. The five vocalists and four instrumentalists draw on eclectic influences, with elements of funk, soul, gospel, folk, Latin and new wave. The group is noted for its extravagant live performances featuring thick vocal harmonies, theatrical choreography and colourful visuals. The band has been featured on the cover of Ottawa Life Magazine as "Ottawa's Best Band" and in 2021 won the Capital Music Award for Video of the Year for their music video "Invaders". They have charmed audiences at some of Canada's largest festivals including RBC Bluesfest, TD Ottawa Jazz festival, and Festival d'été de Québec, and at iconic rock bars such as Wakefield's Black Sheep Inn and Toronto's Horseshoe Tavern. Most recently they were commissioned to create original video performances that debut to audiences at Capital Pride 2021. The PepTides are a live art happening guaranteed to suck you into their colourful music world and get you dancing.

https://www.thepeptides.com/

The PepTides LIVE - Halloween Show
The first concert in The Gladstone Live Music Series
Sunday, October 31, 2021 - 8pm
https://www.thegladstone.ca/peptides-live/
Italian Summer
Andrea Ramolo - Quarantine Dream


Free
Andrea Ramolo Feat. Kinnie Star - Quarantine Dream


=============================================
AN INTERVIEW with artist Andrea Ramolo! She's got a new album coming called "Quarantine Dream", and a show coming up at the NAC Fourth Stage!

Singer-songwriter Andrea Ramolo is the first to admit that she creates music out of chaos and often misery. If that is a dark statement, it's also one she laughs about because it all works out in the end. This time, once again, it has lent itself to the creation of her stunning new seventh studio album, Quarantine Dream.

Her past six studio albums — four solo and two with the duo Scarlett Jane — have been borne out of heartbreak, but Quarantine Dream, made almost entirely with women, is different: it's about a breakup with our lives as we knew it when COVID-19 hit in early 2020.

"The record's about extreme hope, extreme fear, extreme loss, extreme loneliness, and extreme imagination — wishing and hoping for a better tomorrow," says Andrea.

http://www.andrearamolo.com/

Andrea Ramolo w/Sarah MacDougall
Saturday, November 13, 2021
NAC Fourth Stage - 1 Elgin St.
https://nac-cna.ca/en/event/29581
=============================================
1-2 Hours Later
Ciggie Tarbox - Super Pretentious Solo EP


Mocking Birds
Ciggie Tarbox - Super Pretentious Solo EP


=============================================
AN INTERVIEW with artist Ciggie Tarbox! This local Rock and/or Roller has a new "Super Pretentious Solo EP" and we yik yakked all about it! We also talked about rocking with 'Ciggie and the Darts' at the brand new Pils Records in Gatineau!

About Ciggie:
Songs and musings from singer song writer, pack a day sensation Ciggie Tarbox.

My "super pretentious solo ep" will be the first release it will be released digitally the first week of November and will be released on cassette shortly after.

Will be released on Pils Records! This new Gatineau label is a new project from Chany Pilote (from Quebec punk legends inepsy) and his friend Dizz Hupé.

About Ciggie & The Darts:
What began as an excuse for three friends to guzzle beers and chain smoke quickly transformed into something that even they had no control over. If this beast ever escapes capital city may god have mercy on the rest of the country.

https://ciggieandthedarts.bandcamp.com/releases
=============================================