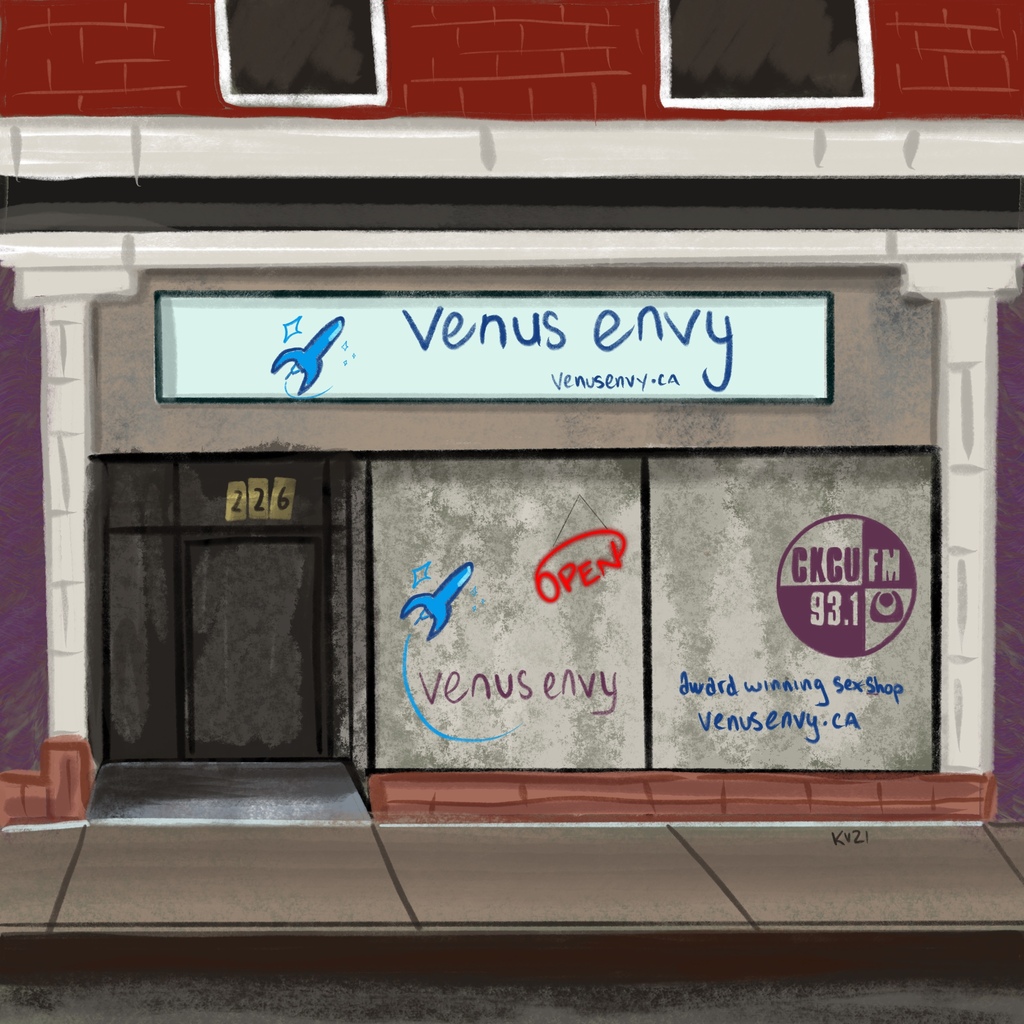 Monday Special Blend
Monday August 16th, 2021 with Jumpin' Joel Flash & Kim Valentine
It's Full Moon Flows & House of Paint & JazzFest & Encores & Ovations & LOCAL TUNES on the Monday Special Blend!
An Interview with Rap Legend Jesse Dangerously! He's part of the 2021 House of Paint CKCU Takeover this coming weekend, and we yik yakked all about it! A preview of Kim Valentine's Full Moon Flow! Lunar practice for a mindful life! Tune in for info! Music from Ottawa JazzFest, House of Paint, #OvationOttawa and #EncoreOttawa! TUNES from Blakdenim, Larnell Lewis, Hueso, Angelique Francis, Sing Song Party Time, MaCMuwsA, The Lionyls, & Max Webster! Showpiece today is Venus Envy on Bank St! All thanks to Co-host/show artist Kim Valentine!
Check
Max Webster - Universal Juveniles

Je T'adore
BLAKDENIM - Usual Suspects: Season III

All I Need
BLAKDENIM - Usual Suspects: Season III

BLAKDENIM infuses hip-hop, funk, rock and soul with lyrical content that ranges from the serious to the absurd, the tone from sweet to heavy, all connected by head nodding melodies. The lineup includes drums, bass guitar, piano, trumpets, saxophone, a female vocalist and an emcee. With a style that defies genre expectations, they have been compared to the likes of The Roots, The Fugees, Rage Against the Machine and even Earth Wind and Fire. The band has created serious buzz with live appearances at venues big and small including Ottawa Bluesfest, Quebec City's Festival d'été, The Montreal Jazz fest, The Burlington Jazzfest and The NAC. Catch this band on the way up!

https://blakdenim.bandcamp.com/

Playing Ottawa Jazz Festival!
Saturday August 21 @ 8:30pm at Irene's Pub
More info: https://ottawajazzfestival.com/artists/blakdenim/
Horses
Rap Legend Jesse Dangerously - s/t


DRUMBS
Rap Legend Jesse Dangerously - s/t


AN INTERVIEW with Rap Legend Jesse Dangerously! He's part of the 2021 House of Paint CKCU Takeover this coming weekend, and we yik yakked all about it!

Rap Legend Jesse Dangerously was born in 1979, within weeks of the release of Rapper's Delight. Arguably the two most destructive things ever to happen to hip-hop culture.

In 1996, Jesse started making beats and rapping. In 1998, Jesse started releasing tapes and playing live shows. In 2001, Jesse joined a crew called Backburner. Now Jesse is in a group called The Library Steps (with Ambeez, illGil, and Uncle Fester), and that group has an album called Rap Dad, Real Dad on Hand'Solo Records.

Jesse is also in a duo called Danger Grove (with Lizard Grove) and their album, Want, For Nothing, is on COAX Records. Who will release Jesse's next solo record? It's called I Promised Myself and it took friggin like 13 years to make it so it's gotta be some good I reckon.

https://dangerously.ca/

Playing House of Paint!
Part of the Aug.21-22 CKCU Takeover!
More info: https://houseofpaint.ca/
Mural Map: https://houseofpaint.ca/mural-map/
No Access?
Larnell Lewis - Relive The Moment

Rejoice
Larnell Lewis - Relive The Moment

Larnell Lewis is a GRAMMY Award winning musician, composer, producer, and educator. A Toronto native, Larnell has quickly established himself as one of the most diverse and in-demand drummers currently on the music scene. Along with his long-standing position behind the drums in Snarky Puppy, Larnell has led many highly successful groups of his own and toured the globe with some of th ell is a dedicated Music Educator. He is a Professor of Music at Humber College, Canada's most respected institution for post-secondary music education.

https://larnelllewismusic.com/

Playing Ottawa Jazz Festival!
Friday August 20 @ 7:30pm Livestream
More info: https://ottawajazzfestival.com/artists/larnell-lewis-band-2021/
Highway
Hueso - s/t


No Kizzy
Hueso - s/t


2021 has presented individuals with a plethora of societal hurdles ranging from the Covid-19 pandemic to protests of systemic racism, police brutality, climate change and arguably the most divisive US election any of us have ever experienced. For the Ottawa-based recording artist Hueso, trying to understand and cope while trying to motivate himself during this trying time was challenging and at time strenuous. However, after several months of vexation, Hueso was able to find a middle ground and work on his latest ep titled Legacy. Legacy is a 6 song Ep that showcases Hueso's layered musical prowess. The 25-year-old Ottawa crooner finds himself creating poignant and impactful music such as "Prime", a genre-defying story featuring heterophonic recordings and gentle and natural vocals that showcase his distinct story of transition – or the title track "Legacy", a heavy-hitting collaborative effort that explores breaking the generational curse experienced by many Black Canadians. The EP reflects the manifestation of confidence Hueso has developed, and his desire to overcome the barriers of being a Canadian recording artist. The story-telling acumen and lyrical adroitness on display throughout his EP will be accompanied by 808's, beats switches and guitar sampling instrumentals that will challenge and gratify your senses. Hueso's music is best described as a merging of smooth vocals and lyricism.

https://open.spotify.com/artist/5px5qdwlkLxEYOBRKDBlyI

Playing House of Paint!
Part of the Aug.21-22 CKCU Takeover!
More info: https://houseofpaint.ca/
Mural Map: https://houseofpaint.ca/mural-map/
What's Your Story
Angelique Francis Band - Kissed By The Blues

Shake Your Money Maker (live)
Angelique Francis Band - s/t

Ottawa's Angelique Francis is a naturally gifted musician, who garnered attention at a young age as a piano and vocal prodigy. She first took to the stage at age 7, and at 13 made her American national television debut on the Oprah Network for writing and composing an original theme song for the Gayle King show. Angelique's soulful smoky vocals and instrumental techniques are reminiscent of a bygone era, but with a unique modern sensibility. You can hear influences of legends like Big Mama Thornton, Koko Taylor, Aretha Franklin, Bessie Smith and many more. Over the past few years, Angelique has established herself as a bona fide star on the Canadian Blues, Soul, Jazz and Folk scene. She released her independent album "Kissed By The Blues" in 2018 which weaves through a variety of styles from Blues to Soul and Classic R&B. The acclaimed album showcases Angelique's signature powerhouse soulful vocals, commanding Bass/guitar hooks and infectious Blues infused melodies.

https://angeliquefrancis.net/

Playing Ottawa Jazz Festival!
Thursday August 19 @ 6:00pm at NAC Fourth Stage
More info: https://ottawajazzfestival.com/artists/angelique-francis-band-2/
Llama Lou
Sing Song Party Time - Sing Song Party Time

Nature is Great!
Sing Song Party Time - Sing Song Party Time

The main goal of Sing Song Party Time is to provide fun and creative children's music with an emphasis on healthy living and environmental awareness so that children will feel empowered to live full and happy lives.

Singing and playing music has always been a huge part of Derek's life as far back as he can remember...from playing with bands, djing and event planning, all the way to performing singing telegrams dressed as a penguin and a gorilla! The idea for writing children's music and entertaining with SING SONG PARTY TIME all started in 2005 while he was teaching English in Japan to kindergarten children. He has always held a strong passion for music and views it as a fun way to bring people together. Some of his favourite examples of this are in the songs and performances of Raffi, Fred Penner, Dan Zanes and of course the ever-funky YoGabbaGabba!. Applying the "party factor" to his lesson plans while teaching in Japan really made the classes exciting and interesting for his students. Years later, after having his own children, he found himself constantly picking up the guitar and singing as a means of educating them and just plain having a blast! The joy on their faces was enough to make him want to share the fun with more people through festival appearances, birthday parties, songwriting workshops, music/movement playgroups and all sorts of events!

https://www.singsongpartytime.com/

Playing Ovation Ottawa!
Thursday, Aug.19 @ 8:30pm via Facebook
More info: https://ottawamic.com/concerts
Donation Link: https://bit.ly/3jynHyj
6PM in Ottawa
MaCMuwsA - s/t


MaCMuwsA is a songwriter, producer, designer and entrepreneur. Born in Montreal, raised in Miami, Florida. A self-taught artist building a brand brick by brick for the last decade.

https://heavyzeb.com/macmuwsa/

Playing Encore Ottawa!
Friday, August 20, 2021 at 8:00 PM via Facebook
More info: https://shenkmanarts.ca/en/encoreottawa
Pocket
The Lionyls - The Lionyls II

Based in Ottawa, The Lionyls are a four-piece Rock & Soul outfit, with an unmistakable sound and ability to make their audiences move. Inspired by rhythm & blues, funk, soul, and rock & roll traditions, they have crafted an organic sound that is both timeless, current, raw and refined. After winning the Live 88.5 Big Money Shot in 2014, The Lionyls caught the attention of music fans across the Ottawa Valley. They spent the following three years honing their craft with a non-stop schedule performing at landmark festivals and events including: Ottawa Bluesfest, CityFolk, HOPE Volleyball, the National Arts Centre, Westfest, and supported some of Canada's biggest names including: Sam Roberts, Serena Ryder, and The Trews. In early 2018, The Lionyls returned to the studio, with a catalogue of new material. The result was The Lionyls II, a concept album that encourages the listener to question contemporary pop culture values. The album features a new level of musical innovation, incorporating elements from afrobeat, jazz and hip hop seamlessly with their funk, soul, and rock and roll roots.

https://thelionyls.com/

Playing Ottawa Jazz Festival!
Thursday August 19 @ 7:00pm at LIVE! on Elgin
More info: https://ottawajazzfestival.com/artists/the-lionyls/