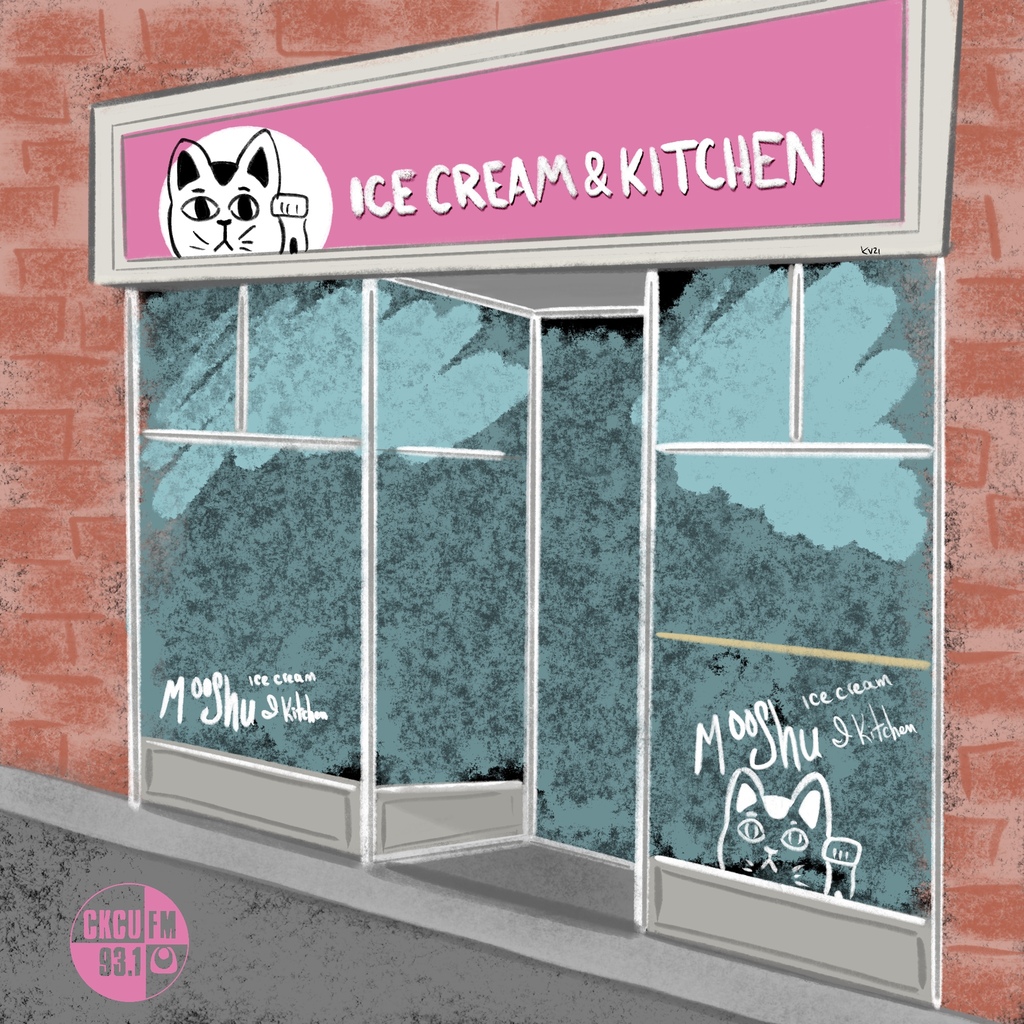 Monday Special Blend
Monday July 12th, 2021 with Jumpin' Joel Flash & Kim Valentine
It's Funky Guitarists, Friendly Blues Masters, and Ottawa Ovations on the Monday Special Blend!
THREE INTERVIEWS THIS EPISODE! INTERVIEW 1: Robby Miller! Guitarist/music maker Robby Miller has a brand new single called 'Little Words', and we yik yakked all about it! INTERVIEW 2: Ovation Ottawa! It's Ottawa's largest-ever Fundraising event! 50+ local artists putting on streaming concerts every Thursday from July 8 to September 2… all organized by the Ottawa Music Industry Coalition! I yik yakked with Visual artist/organizer André Gagne, as well as Music Maker Roja Valentine… and spun Roja's newest track 'Move Right' feat. Shadow Young! INTERVIEW 3: Steve Marriner! Multi-award winning Ottawa Artist Steve Marriner has a brand new Solo album called "Hope Dies Last", and I needed to know all about it! We also talked creation in isolation and the amazing amount of Talent in Ottawa! ALSO TUNES from The Pug Ugly Mugs, MonkeyJunk, David Wilcox, Rory Taillon, Ottawa Guitar Trio and Max Webster! Showpiece today is Moo Shu Ice Cream at Bank & Flora! Thanks to co-host with the most most and show artist Kim Valentine!
Blue River Liquor Shine
Max Webster - Universal Juveniles

Scapegoat
Rory Taillon - Drifting

Wilful & Blind
Rory Taillon - Drifting

Ottawa singer/songwriter Rory Taillon is a road warrior, touring across the country and back again. Rory is not just an entertainer; he's a performer. When Taillon sings, everything stops and when it starts again it's all changed. It's just that simple, like folk.

More Rory here: http://www.rorytaillon.com/

Playing Encore Ottawa Season 2!
Friday, July 16, 2021 at 8:30 PM
More info and streaming link: https://shenkmanarts.ca/rory-taillon
Little Words
Robby Miller - s/t


Take a Smile
Robby Miller - Robby Miller EP


INTERVIEW 1: Robby Miller!
Guitarist/music maker Robby Miller has a brand new single called 'Little Words', and we yik yakked all about it!

British born guitarist, Robby Miller grew up energized by North American rock music. After spending many years keeping his nose close to the grindstone, starting with performing with his father's band and then weaving in and out of many teenage punk rock outfits, Robby created a name for himself as a hard working and passionate musician on the local scene. Robby continued full force with music and joined The Scruff (2014-2017) taking up lead guitar duties on their indie-pop anthems up and down the country as well as writing and recording at Monnow Valley Studios, famed for the Oasis 'Definitely Maybe' album.

Robby spent 2 years living in the US (2017-2019) where he joined up with Ryan Roxie (Alice Cooper) on two US tours and European shows performing Ryan's impressive back catalogue and new releases from his 'Imagine Your Reality' album. During this time Robby also took the reins on bass guitar performing alongside Joel Kosche (Collective Soul). 2020 saw Robby release his debut self titled EP. The EP is available on all streaming platforms and CD.

More Robby here: https://www.robbymillerguitarist.com/
Can't Call You Baby
MonkeyJunk - Time to Roll

Hot Hot Papa
MonkeyJunk Feat. David Wilcox - Moon Turn Red

MonkeyJunk is a Swamp Blues Roots Rock band based in Ottawa since 2008 featuring Tony D, Steve Marriner and Matt Sobb. MonkeyJunk is an international touring and recording act with five full-length releases, two Juno Awards (three nominations), 22 Maple Blues Awards (over 50 nominations), and one American Blues Music Award.

More MonkeyJunk here: https://monkeyjunkband.com/

Playing Encore Ottawa Season 2!
Friday, July 16, 2021 at 8:00 PM
More info and streaming link: https://shenkmanarts.ca/monkeyjunk
T'wasn't
The Pug-Ugly Mugs - s/t


From Apt.613:
This quirky indie rock tune is the first release from The Pug-Ugly Mugs aka Tobin Jay. Self described as a "neur-atypical" composer and multi-instrumentalist, Tobin wrote and performed this track about "remembering to live in the moment, and letting yourself be who you are, instead of who you think you are supposed to be." It's the first single off his upcoming EP dropping August 6th. Recorded and produced by Joe Lyko at Dark Moon Productions. Cover artwork by Pri's Paints.

More Pugs here: https://www.tobinsworld.com/new-releases
Apt613 #ottweekly playlist: https://apt613.ca/ottmusic-weekly-gold-bonds-kar33m-the-pug-ugly-mugs-mazyn-added-to-the-apt613-playlist/
Move Right
Roja Valentine feat. Shadow Young - s/t

INTERVIEW 2: Ovation Ottawa!
It's Ottawa's largest-ever Fundraising event! 50+ local artists putting on streaming concerts every Thursday from July 8 to September 2… all organized by the Ottawa Music Industry Coalition! I yik yakked with Visual artist/organizer André Gagne, as well as Music Maker Roja Valentine… and spun Roja's newest track 'Move Right' feat. Shadow Young!

Website: https://ottawamic.com/ovation
Concerts: https://ottawamic.com/concerts
instagram: https://www.instagram.com/ottawamic/

About Roja:
Combining elements of her Afro-Caribbean heritage with R&B music, singer Roja Valentine delivers a uniquely international sound.

More Roja here: https://www.rojavalentine.com/
Playing july 29, 2021 @ 7:00PM - https://ottawamic.com/concerts
How High
Steve Marriner - Hope Dies Last


Petite Danse
Steve Marriner - Hope Dies Last


INTERVIEW 3: Steve Marriner!
Multi-award winning Ottawa Artist Steve Marriner has a brand new Solo album called "Hope Dies Last", and I needed to know all about it! We also talked creation in isolation and the amazing amount of Talent in Ottawa!

One of Canada's busiest artists, Steve Marriner has proven himself to be a versatile
and highly skilled musician, songwriter and producer. In addition to winning nine Maple
Blues Awards as a harmonica player and vocalist on his own, he has won another ten
Maple Blues, two Canadian Indie Music, two JUNOs and one American Blues Music
awards as one-third of swamp rockers MonkeyJunk. Steve has performed in studio
and on stage with some of Canada's top blues and rock artists such as Colin James,
Sass Jordan and Matt Andersen... and 2018's album with Harry Manx under the banner
'Manx Marriner Mainline' turned heads on both sides of the border.

More Steve here: https://www.stevemarriner.com/
Super Mario Bros. 3: Athletic Theme
Ottawa Guitar Trio - s/t


Spirited Away: One Summer's Day
Ottawa Guitar Trio - s/t


Composed of Nathan Bredeson, Alex Bougie and François Lacelle, The Ottawa Guitar Trio has made it their mission to highlight the accessibility and reliability of classical music to modern audiences. The ensemble explores the classical guitar's unique dynamic and textural palette to bring to life a repertoire of dynamic movie soundtracks, nostalgic video game scores, timeless classical repertoire, as well as original music for guitar trio.

More OGT here: https://www.ottawaguitartrio.com/