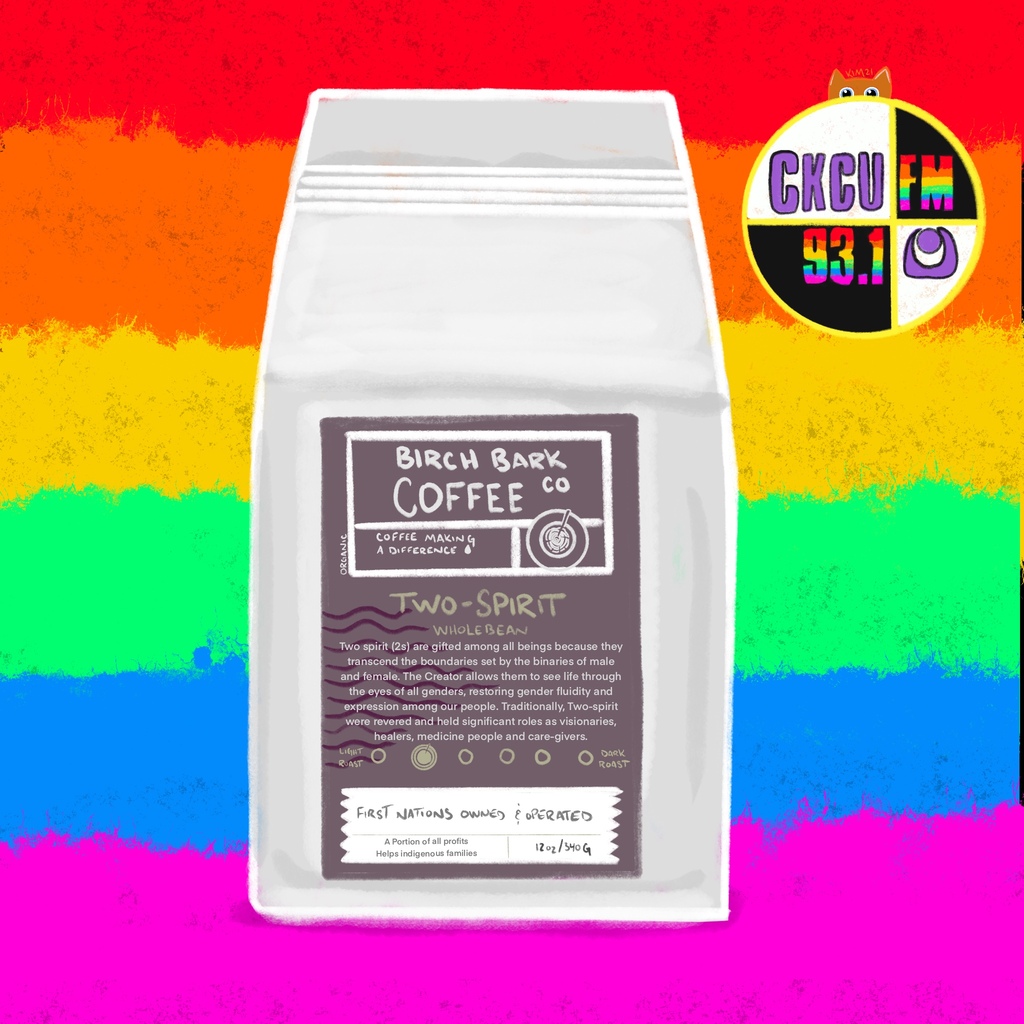 Monday Special Blend
Monday June 28th, 2021 with Jumpin' Joel Flash & Kim Valentine
It's All-Ottawa Music on the Monday Special Blend!
TUNES from Allysangel, Tony True, Darren Michael Boyd, The Riot Police, Double Experience, Master Sword, Wotts, SVDVM, 4Steppa, ScamBamWam, Keith Whiteduck, Fen Racket, the Ottawa Guitar Trio, and Max Webster! Showpiece today is Birch Bark Coffee! Thanks to co-host with the most most and show artist Kim Valentine!
Here Among The Cats
Max Webster - Max Webster

Before
Wotts - s/t


97 Oakleys
Wotts - s/t


Wotts is an Ottawa, Canada based band that fuses hip-hop with psychedelic and indie pop. Since forming, Wotts has evolved its sound through experimentation, always blurring genre lines. Having originally started by making music backed with beatbox, the band has since focused on melding the lush sounds of its influences, which include Tyler The Creator, Tame Impala and Gorillaz. 
Wotts has hit the stages of RBC Bluesfest, Canadian Music Week and JUNOfest and has received shoutouts for their work from several publications including PopMatters (U.S), Apt613 (Canada) and RIDE Music (UK).

More Wotts here: https://open.spotify.com/artist/6pfZ1BdvgiasxnF8n1CKoS?si=RGFKJp38SdmjbsbOyim6hA&dl_branch=1
Scam
SVDVM x 4Steppa x ScamBamWam - s/t


TV
SVDVM - SVISA mixtape


Canadian independent artist.

More SVDVM here: https://soundcloud.com/svdvm
SHIFTER Writeup here: https://shiftermagazine.com/music/svdvm-4steppa-scambamwam-scam
Aniishiaabe
Keith Whiteduck - Enter Keith Whiteduck

Don't Sell the Land
Keith Whiteduck - Enter Keith Whiteduck

Keith is a graduate of Cambrian College in Sudbury Ontario with a Music Performance diploma. He has performed in numerous festivals including "The Fringe" in Edinburgh, Scotland and the "Summer Solstice Festival" in Ottawa and has also composed music for radio commercials. At age 16, Keith went to Cambrian College as a guitar major and became inspired when he was introduced to Baroque, Classical, Romantic and 20th Century music. Being exposed to exotic sounds from around the world had a profound impact on the way he approached performing, learning and composing music. After attending a concert where he heard piano virtuoso Dr. Charlene Biggs, he developed a new love for the instrument. This led him to switch his major to piano and study under Dr. Charlene Biggs. Keith began music lessons with Olivier Hubert and Gontran Hubert, and has also studied with Kenneth Van Barthold in Scotland and with Dr. Ireneus Zuk at Queen's University in Kingston.

More Keith Here: https://nikamowin.com/en/artist/keith-whiteduck
Outaouais Live!: https://www.youtube.com/watch?v=IevTyXYINCI
Apt613 Writeup: https://apt613.ca/outaouais-live-series-brings-outaouais-artists-and-spaces-to-worldwide-screens/
Spider Jewel
Darren Michael Boyd - s/t


Night of the Neurotoxins
Darren Michael Boyd - Wonders of the Invisible World


Darren has toured and recorded with a variety of artists, such as Black Ju-Ju, Creeping Beauty, and Famous Underground (featuring Juno award-winning vocalist Nicholas Walsh). He was invited multiple occasions to privately audition for platinum-selling artist Fefe Dobson, and asked to write songs for Beasto Blanco, featuring long-time Alice Cooper bassist Chuck Garric and Alice Cooper's daughter Calico Cooper. Darren received a scholarship to Guitar Workshop Plus in Toronto, with some of the best players in the business as instructors (Paul Gilbert/Billy Sheehan/Sue Foley). He has shared the stage with such acts as One-Eyed Doll, Wednesday 13, Yngwie Malmsteen, Stryper, Beasto Blanco, and Lee Aaron.

More Darren here: https://www.darrenboyd.com/
The Legend of Zelda Wind Waker: Theme Song
Ottawa Guitar Trio - s/t


Composed of Nathan Bredeson, Alex Bougie and François Lacelle, The Ottawa Guitar Trio has made it their mission to highlight the accessibility and reliability of classical music to modern audiences. The ensemble explores the classical guitar's unique dynamic and textural palette to bring to life a repertoire of dynamic movie soundtracks, nostalgic video game scores, timeless classical repertoire, as well as original music for guitar trio.

More OGT here: https://www.ottawaguitartrio.com/
Bill Murray
Double Experience - s/t


Terrible Fate (Majora's Mask Song)
Double Experience x Master Sword - s/t

Brock Tinsley and Ian Nichols form the nucleus of Double Experience, featuring a host of in-studio and onstage collaborators such as Fred Mascherino (ex-Taking Back Sunday). Live performance is important to Double Experience. Having played almost 750 shows in 18 countries over the last 5 years, the band has performed at MAGFest, GuardianCon, Ottawa ComicCon, Montreal ComicCon, YetiCon, and ThunderCon. The band has shared the stage with Danko Jones, MC Lars, Monster Truck and more, expanding their fanbase exponentially since their 2014 inception. The band has earned its notoriety by staying true to the members' interests. They wrote "The Glimmer Shot" as an earnest tribute to the video game Destiny. The game developers, Bungie, took notice of the enthusiastic reaction to the track and showered the band with in-game rewards. Fans showered the band with over a half-million streams on Spotify alone. "Ian and I believe that rock music can still be vital and accessible, without being pastiche," says Tinsley. "In fact, it's more honest for our band to write about how passionate we feel about specific pop culture than it is to write about blanket, angry emotions. We don't want to hold onto those emotions during the best years of our lives."

More Double Experience here: https://www.2xexperience.com/

Playing Encore Ottawa!
Friday, July 02, 2021 at 8:00 PM
https://shenkmanarts.ca/double-experience
San Francisco
The Riot Police - Movement

Ladder
The Riot Police - Ladder

The Riot Police are Canada's answer to cutting edge alternative pop rock music. From graceful melodies that stick to your brain to razor sharp arena rock anthems, The Riot Police have been consistently delivering their unique twist of alternative radio rock to a growing fanbase through 3 solid full-length albums: Those Days, The Crossing and their last release Movement. The Riot Police have shared the stage with acts like The Sam Roberts Band, Tom Petty, Uriah Heep, AWOLNATION, Royal Wood, and have been invited to perform twice at Ottawa RBC Bluesfest. They have played City Folk Festival, The Ottawa Folk Festival, Oktoberfest Ottawa, Canadian Music Week and NXNE in Toronto, Canada. They have successfully headlined and opened sold-out performances at the Horseshoe in Toronto, Corona Theatre in Montreal and at several hometown clubs in Ottawa. The band contributes every year to the Lights Out Earth Hour events and they are avid supporters of the Shine Music Academy in Ottawa. Other showcase opportunities for the band include Megaphono Ottawa, and the Big Money Shot. Consisting of Alex Boyd, Max Gibson, Jeff Cook and Taylor Harris, the band has drawn early influences from acts like Coldplay, Kings of Leon, and The Killers to create their own brand of music. With a high-energy live show and a robust back catalogue of music to choose from, The Riot Police are looking for international exposure as they move into the future.

More riot here: https://www.facebook.com/riotpoliceband/

Playing Encore Ottawa!
Friday, July 02, 2021 at 8:30 PM
https://shenkmanarts.ca/riot-police
Aline
Tony True - Influences, Vol. 1


Outlaw
Tony True - Influences, Vol. 1


Tony True is an Ottawa born singer, song writer, record producer and entertainer who has been playing music professionally since 1980. With a vast repertoire of 5000 songs or more Tony plays guitar and entertains the audience with enthusiasm, fun and smile on his face.

He has performed in numerous venues in his 40 plus year career from small intimate clubs, local Legions and private functions to large stadiums and arenas in front of thousands of people.

More Tony here: https://tonytruemusic.com/
Trust Me The Same
Allysangel - s/t


The Letter
Allysangel - s/t

I love singing and I think music is magical. Hope my music inspires you and makes you happy too.

More Allysangel here: https://soundcloud.com/allysangel
No History of Violence
Fen Racket - s/t


Rest Your Everything
Fen Racket - s/t

Indie-folk-rock from Ottawa. Solo project of Derek Atkinson from Loon Choir. New releases in 2021.

More Fen here: https://fenracket.bandcamp.com/
APt613 OttMusic Weekly Playlist: https://apt613.ca/ottmusic-weekly-fen-racket-harea-band-hilotrons-paragon-cause-amanda-rheaume-added-to-the-apt613-playlist/
Sonic the Hedgehog: Emerald Hill Zone
Ottawa Guitar Trio - s/t