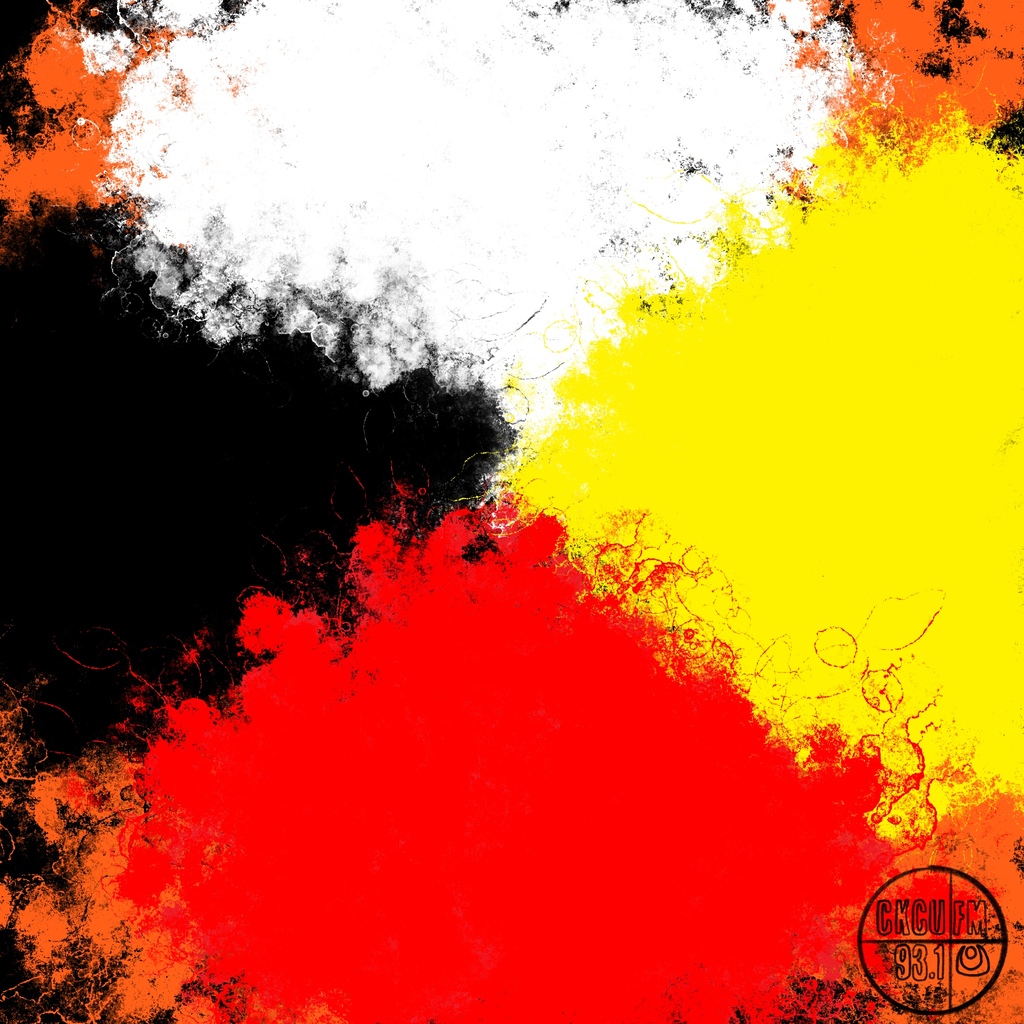 Monday Special Blend
Monday June 21st, 2021 with Jumpin' Joel Flash & Kim Valentine
It's Our Lady of Perpetual Hammer & All-Ottawa music on the Monday Special Blend!
A chat with Libby Hortop & Cal Tranner! They've combined their music powers for a debut album called "Our Lady of Perpetual Hammer"! Just how metal is Autoharp combined with a 12 string? Tune in to find out! Also tunes from Waste Deep, Emma Lamontagne, Silla and Rise, SVLM, Jessica Pearson & the East Wind, Taapz, Allysann Foehring, Raphael Weinroth-Browne & Max Webster! Showpiece today is a Medicine Wheel in Honour of Indigenous People's Day! Thanks to co-host with the most most and show artist Kim Valentine!
Let Go The Line
Max Webster - A Million Vacations

Burden to Carry
Jessica Pearson & The East Wind - On The Line


Better Bad Decisions
Jessica Pearson & The East Wind - On The Line


Jessica Pearson and the East Wind are a female Canadiana folk duo from Ottawa made up of Jessica Pearson on guitar/vocals and Maddy O'Regan on violin / vocals. Their music is a mix of east coast, roots, and country and are getting ready to release their new full-length album in March 2021. Their first single off the record called Ready My Heart was released on September 18, 2020 and has over 6,000 streams.

More Jessica here: https://www.jessicapearsoneastwind.com/

Playing Encore Ottawa Season 2!
Friday, June 25, 2021 - 8:00 PM
More info and streaming link: https://shenkmanarts.ca/jessica-pearson-and-east-wind
Hesi
SVLM - s/t


Diamonds In The Sea
SVLM - Out of the Blue


I love what I do, and I hope you do too xoxo.

More SVLM here: https://www.youtube.com/channel/UCxAOR0ubfdsxO8_d35e2Kcw
Shifter Writeup here: https://shiftermagazine.com/music/svlm-returns-with-latest-single-hesi
Delusions of Control
Waste Deep - Waste Deep


Zunder Riff
Waste Deep - Waste Deep


Wasseem: Bass and Bass accessories
Dex : Lead and Rhythm Guitar
Jamie: Backing vocal/ Drums
James: Lead Vocals

More Waste Deep here: https://wastedeep.bandcamp.com/releases
Moved On
Taapz - s/t


How I Feel
Taapz - s/t

Taapz is a recording and performing singer/songwriter based in Ottawa, Canada. She was born in Blantyre Malawi and raised in Arusha, Tanzania where she grew up singing with her mom and sisters. Her melodic R&B sound is authentic music with a message that entertains as well as inspires. Tapz has spent the past two years performing at shows all around her city and the last year working on original music. Her debut single, "How I Feel" released in September 2020 is a love note written for all the lovers of the world. It expresses the need to tell the people we love how much they mean to us and that allows us to be vulnerable in the face of love.

More Taapz here: https://onenorm.com/taapz
Darlin'
Allysann Foehring - s/t


Blues Run the Game
Allysann Foehring - s/t


More Allysan here: https://open.spotify.com/artist/5pLocPrAXPZiC6yTEUgCVI
Love Games
Emma Lamontagne - Uncomfortable Eye Contact

The Art of Reality
Emma Lamontagne - Uncomfortable Eye Contact

Emma Lamontagne is most noted for her emotional live performances, receiving recognition from Linda Perry, John Mellencamp, Alan Frew, and others. The 2016 winner of the RBC Bluesfest "She's the One" competition, she is fresh off the cycle of her 2019 FACTOR-funded debut album and is ready to set her sights on what's next.

More Emma here: https://emmalamontagnemusic.com/

Playing Encore Ottawa Season 2!
Friday, June 25, 2021 - 8:30 PM
More info and streaming link: https://shenkmanarts.ca/emma-lamontagne
Pandemonium
Silla and Rise - s/t


Windy (Anurijuq)
Silla and Rise - Galactic Gala

Silla and Rise blend Inuit throat-singing and futuristic dancefloor beats.

Silla are Cynthia Pitsiulak (Kimmirut, NU) and Charlotte Qamaniq (Iglulik, NU) their name comes from the Inuktitut word 'Sila' meaning weather. Sila is what surrounds us; it is what connects us to our land, to the moon, sun and stars, the ocean and the air we breathe. In respecting and honouring the need to preserve Inuit culture and paying homage to our land and the strong connection to its spirituality, they experience and perform the sounds of traditional and contemporary throat songs.

Rise is Ottawa's Rise Ashen, a Juno Award nominated global-grooves producer, DJ and dancer who has spent his life pursuing the intersection of traditional and futuristic music.

More Silla and Rise here: https://sillaandrise.com/
Part of Apt613 #ottmusic playlist: https://apt613.ca/ottmusic-weekly-silla-rise-nicole-arrage-jahkota-hans-added-to-the-apt613-playlist/
My Alignment
Libby & Cal - Our Lady of Perpetual Hammer


Ceremony of Deconsecration
Libby & Cal - Our Lady of Perpetual Hammer


INTERVIEW with Libby Hortop & Cal Tranner! They've combined their music powers for a debut album called "Our Lady of Perpetual Hammer"! Just how metal is Autoharp combined with a 12 string? Tune in to find out!

In 2014, Libby Hortop bought an autoharp off Kijiji on a whim and began writing songs in the simplest, most uninhibited way possible. When she teamed up with seasoned guitarist and singer Cal Tranner, Libby & Cal was born. Their jangly strings and smooth vocal harmonies combine to create a unique but accessible sound. They have performed at Kaffé 1820, Roxham Woolgathering, Art House, and Pressed.

More Libby & Cal here: https://www.libbyhortop.com/
Unending I - From Within
Raphael Weinroth-Browne - Worlds Within Live


Raphael Weinroth-Browne (The Visit, Musk Ox, Kamancello) channels the energy and intensity of a full metal band with his solo cello performances. His highly virtuosic compositions evoke a sound world that is at once ancient and modern, all the while redefining expectations of how the, cello should sound.

More Raphael here: https://raphaelweinroth-browne.bandcamp.com