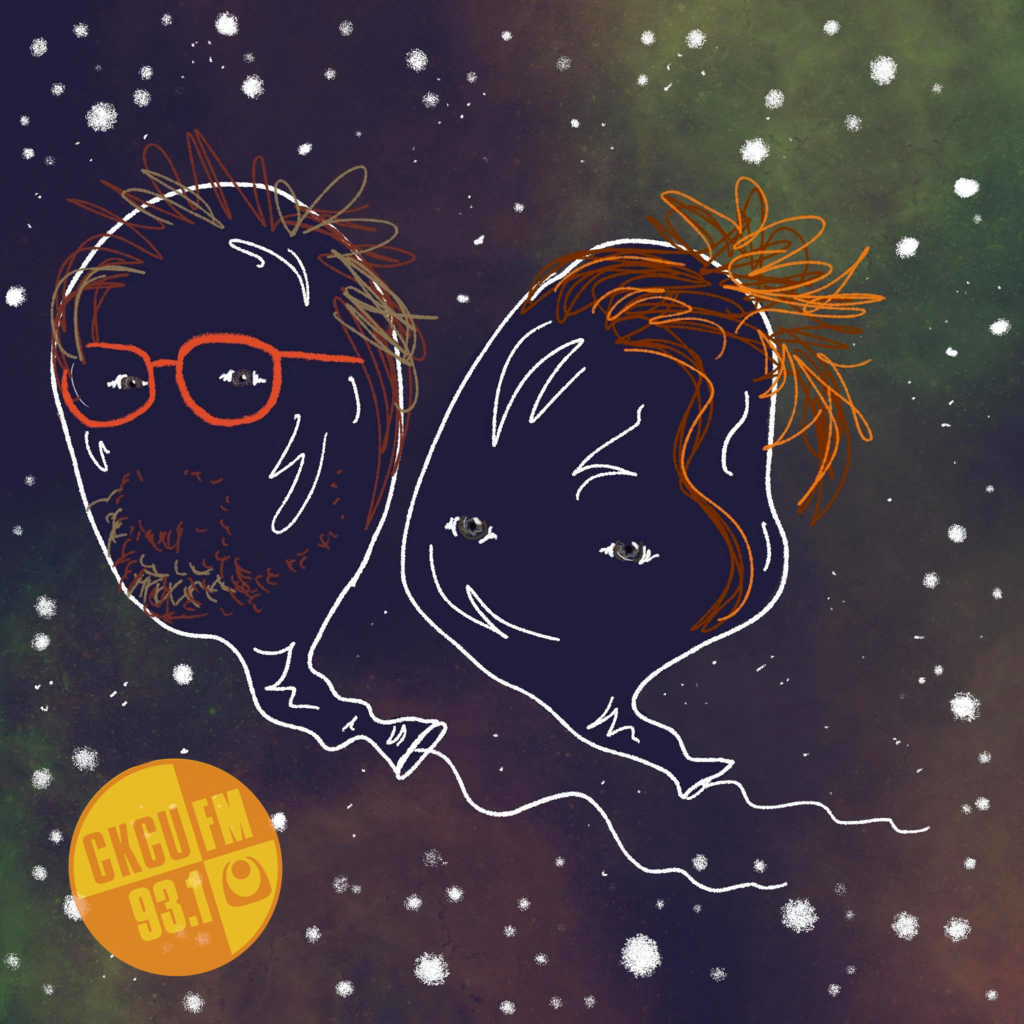 Monday Special Blend
Monday February 1st, 2021 with Jumpin' Joel Flash & Kim Valentine
It's Second-Round Interviews and Boatloads of Local Music on The Monday Special Blend!
A long-anticipated interview with local songmaker April Rick! We yik yakked making music, releasing in isolation, and what's coming up next! You'll also hear tracks from Brian Wallin, Roxanne Potvin, Julie Corrigan, Karter Zaher, Keyrock North, Jeremy Keast, Shawn Tavenier, Paragon Cause, Yungcudii, 4Steppa, Turky, Church of Trees, Carole Pope, and Max Webster! Show art by Kim Valentine!
Blowing the Blues Away
Max Webster - Max Webster

Pay Me With Exposure
Brian Wallin - Raw Taquito Sunrise


Nepean
Brian Wallin - Raw Taquito Sunrise


NEW LOCAL MUSIC!

Bio:
Former drummer from the jangle rock group "How Far To Mexico" and former guitarist and songwriter for "Ethnotechnique". I write music about things and stuff, usually with a indy or jangle rock vision. Why subject myself to one genre?

More Brian here: https://brianwallin.bandcamp.com/
Walk Right Back
Roxanne Potvin & Julie Corrigan - s/t


Lonely Island
Roxanne Potvin - All it Was

Home
Julie Corrigan - Live @ Shawville Fair 2016

LOCAL MUSIC!

Roxanne Potvin Bio:

From the bright, candy-striped grooves that lure us in at the outset to the darkling lavender hues of mélancolie that infiltrate the album like stiff spirits in our pink lemonade, she reminds us that, not only will she always carry a stash of R&B to hit us up with, but she also has a few other tricks up her sleeve.

More Roxanne here: https://roxannepotvin.com/

Julie Corrigan Bio:
Born and raised in the Ottawa Valley, Julie Corrigan is a warm & soulful country singer/songwriter hailing from the small town of Shawville Quebec. Julie's hometown has been a source of inspiration for many of her songs from her debut album The Language, recorded in Ottawa at Little Bullhorn Studios with producer Dave Draves. Through memories of growing up on a farm along the Ottawa River, her songs tells stories of heartache, loss, tragedy and a longing for going home.

More Julie here: http://www.juliecorrigan.com/
That's Haram
Karter Zaher - s/t


Beirut
Karter Zaher - s/t


NEW LOCAL MUSIC

Bio:
Karter Zaher, born in 1992, is a Canadian-Lebanese artist known for creating music inspired by his personal life. He began writing songs when he was 12 years old and started recording at the age of 16. Karter was deeply inspired by Tupac and Eminem as a child and grew up with a dream of bringing positive change to the world. When his life became endangered in the 2006 war in Lebanon, he and his family returned safely to their hometown in Ottawa where the young dreamer realized a self changing perspective. Karter was pulled closer to his roots and discovered his identity which made him feel a deep responsibilit*y to use his musical talents to bring a peaceful message to his community.

He met and collaborated with Jae Deen, forming the Deen Squad duo and shot to viral fame in 2015 while releasing 31 music videos amassing over 200 Million views. KZ's success has only increased since. With more than 1 Million followers on his social media platforms and having opened up for Justin Bieber's purpose tour in Dubai, KZ has become an international household name.

More Karter here: https://www.kzaher.com/
Fool in Modern Times
Keyrock North - Basement to Landing

End of the Line
Keyrock North - Basement to Landing

LOCAL MUSIC!

Bio:
Hi, I make music as a hobby. I write, play, record and mix everything. I'd love if it found an audience!

More Keyrock North here: https://soundcloud.com/user-526043382/tracks
Beach Stuff
Jeremy Keast - s/t


NEW LOCAL MUSIC!

Bio:
Jeremy Keast is a Canadian multi-instrumentalist/songwriter. He strives to make music that is fun and full of energy, while not shying away from the melancholic aspects of everyday life. All of his music is self-produced.

More Jeremy here: https://jeremykeast.bandcamp.com/releases
Everyone I know has gone to Nashville
Shawn Tavenier - s/t


Standing in the Rain
Shawn Tavenier - s/t

NEW LOCAL MUSIC!

Bio:
Canadian songwriter, singer and entertainer living in the capital of Canada, Ottawa, Ontario.

More Shawn here: https://shawntavenier.bandcamp.com/
Making up for Lost Time
Paragon Cause - s/t


Kick Me (When I'm Down)
Paragon Cause - s/t

NEW LOCAL MUSIC!

Bio:
The Ottawa‐based synth/dream pop project broke onto the scene with 2017's Primitive Creatures, a collection of chill grooves, lush synths, and catchy melodies.

In 2018, they unleashed The Dark & the Light, introducing an edgier sound and a host of new voices. In 2020, they launched New Bold Dawn, a collection of songs describing the fear, anxiety, and desperation of a world under lock down.

More Paragon Cause here: https://www.paragoncause.com/
Our Island
April Rick - s/t


=================================================================
INTERVIEW - April Rick
Web: https://www.aprilrick.com/
Instagram: https://www.instagram.com/aprilrick.music/
Spotify: https://open.spotify.com/album/66giJmUvQjhh9kx1nKTB1z

I hit the Zoom Ottawa singer-songwriter April Rick!

April began playing piano at the age of four and believes the piano is the sexiest of instruments, a perfect blend of class and passion. After receiving classical training through Royal Conservatory of Music, she began writing instrumental piano tunes in her spare time.

With a melody line often stuck in her head, April decided to start putting lyrics to her songs after meeting long time musical idol Tori Amos in 2007. Drawing on influences like Tori Amos, Regina Spektor, Coldplay, and Lady Gaga, April has slowly developed her own alternative pop style with songs about love, hope and life's many ups and downs.

April is proud to be a part of Ottawa's vibrant and ever growing arts scene. Pre-COVID you could see her performing around town at various open mics, including a spotlight performance at Live on Elgin. Stay tuned for online live performances and be sure to follow her on social media!
Dior Socks
Yungcudii x 4Steppa x Turky -


2nd Guessin'
Yungcudii x 4Steppa - s/t


NEW LOCAL MUSIC!

Yungcudii Bio:
Isaiah Haye, was born in Ottawa,Ontario on February 4th 2001. His interest for music all began at the age of 6 after being inspired by Tupac Shakur. He began to start recording and taking music seriously in the 9th grade after releasing his first Soundcloud hit "Purple" which blew up and started off his fan base immediately. He currently released his first debuted album with artist "OEG", (Purge Season) which placed number 80th on Apple Music top 200 charts. Cudii is currently signed to a two year management contract with "Josh Bailey".

4Steppa Bio:
Couldn't find one!

More Yungcudii: https://open.spotify.com/artist/3mwtOvDz72R7r20IB3XuFN?si=zPkezM4EQRWjFZq_P1WWjw
More 4Steppa: https://open.spotify.com/artist/5XIJU68028ldvzu7T7o2nQ
More Yungcudii & 4Steppa: https://www.youtube.com/channel/UC8Xq8Xl5hEM5lVNx8aHfPTw
Yungcudii & 4Steppa SHIFTER writeup here: https://shiftermagazine.com/music/yungcudii-4steppa-turky-dior-socks
World's a Bitch
Church of Trees feat. Carol Pope - s/t


Mister Maybe
Church of Trees - Progression


NEW LOCAL MUSIC!

Bio:
The Ottawa‐based synth/dream pop project broke onto the scene with 2017's Primitive Creatures, a collection of chill grooves, lush synths, and catchy melodies.

In 2018, they unleashed The Dark & the Light, introducing an edgier sound and a host of new voices. In 2020, they launched New Bold Dawn, a collection of songs describing the fear, anxiety, and desperation of a world under lock down.

More Church of Trees here: https://churchoftrees.bandcamp.com/
Vagina Wolf
Carole Pope - Music for Lesbians

CANUCK MUSIC!

Bio:
Carole Pope is an agent provocateur pushing the boundaries of sexuality, sexual politics, and the status quo, making you think and dance at the same time. Her work has been recognized with three Juno Awards, multiple independent music awards, a Genie Award. 4 gold, 1 platinum and 1 double platinum album.

More Carole here: https://www.carolepope.com/