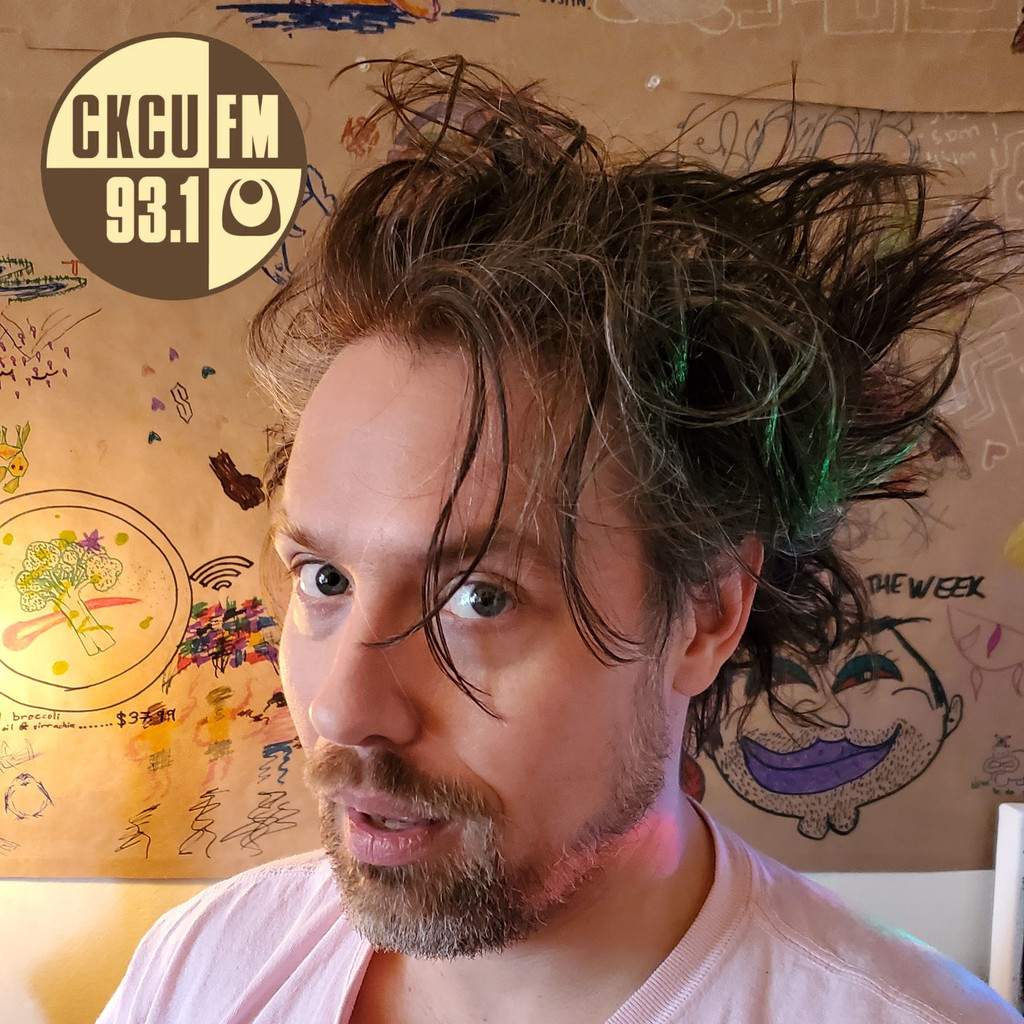 Monday Special Blend
Monday January 25th, 2021 with Jumpin' Joel Flash & Kim Valentine
It's Capital Rap Battles and House of Common on The Monday Special Blend!
An interview with Rémi Thériault of House of Common photography studio! We talked taking photos in a pandemic & giving back to the community! Then an interview with Capital Rap Battles! I hit the Zoom with Co-Founders Patrick "Jugga" Mccormack and Sacha "Prehistoric" to yik-yak community, poetry, and how many amazing artists there are in Ottawa! You'll also hear tracks from Rob Frank, Sarah Osborne, Kathleen Edwards, Tryptic, Skybound, Jacob Neufield, Lemonboy, Rick DaVoice, and Max Webster!
Cry Out Your Life
Max Webster - Universal Juveniles

Some Days
Rob Frank - Rob Frank


Dark Angel
Rob Frank - Rob Frank


NEW LOCAL MUSIC!

Bio:
Rob is a multi-instrumentalist, singer, songwriter, and producer. He is an established composer spanning a variety of bands, and solo projects. "Rob displays a bold and raw honesty with lyrics that showcase an emotional intelligence set to energetic, guitar and drum driven music." While Rob's songs are rooted in rock, his approach to song writing often incorporates other styles that create something both unique and authentic.

More Rob here: http://robfrank.ca/
Lover
Sarah Osborne feat. The Secret Beaches - s/t


Autumn
Sarah Osborne - s/t


NEW CANUCK MUSIC!

Bio
Sultry folk from the West Coast, this Vancouver Island songstress blends jazz, blues, and the weather with an air that emulates the natural world and divas of the past. Sarah went to Immaculata High School in Ottawa and comes through to play once or twice a year!

More Sarah here: https://www.sarahosbornemusic.com/
The Cheapest key
Kathleen Edwards - Asking for Flowers

Options OPen
Kathleen Edwards - Total Freedom

=================================================================
INTERVIEW - Rémi Thériault of House of Common!
Web: https://houseofcommon.studio/
Instagram: https://www.instagram.com/house_of_common/
Facebook: https://www.facebook.com/houseofcommon/

I hit the Zoom Ottawa ultra-photo-maker Rémi Thériault! We talked all about photography before and during a Pandemic and how House of Common has given back to Ottawa in 2020:

House of Common helped raised over $3000 for the Ottawa Foodbank in spring 2020. The studio created and facilitated an online dance party that raised $1500 in March and created an online print shop to help support local artists which is still up and running.
http://houseofcommon.shop/

House of Common also helped other organizations like Being Studio launch a shop for the holidays, and Young Arts Leaders Collective's who made postcards featuring local artists that were available at several restaurants.
Being Studio: https://beingstudio.ca/
Young Arts Leaders Collective: https://artsnetottawa.ca/programs/young-arts-leaders-collective-yalc/

About House of Common:
HoC prides itself on its good instincts and detailed execution. Our team of award-winning content producers works closely with each of our clients to create the inspired visual content they need to best share their stories.
=================================================================
Into the Mist
Tryptic - Nomad


NEW LOCAL MUSIC!

Bio:
Coming in over the radio static and background radiation, Tryptic's music lures the imagination into a dreamlike state, filled with images of apocalyptic landscapes.

More Tryptic here: https://tryptic.bandcamp.com/releases
Galaxies
Skybound - Pink Cloud Summer

Luna
Skybound - Pink Cloud Summer

NEW LOCAL MUSIC!

Bio*
instrumental post prog from ottawa, ontario, canada, north america, planet earth, third planet from the solar system, milky way galaxy

t - guitars d - bass m - keyboards j - drums

More Skybound here: https://skyboundofficial.wixsite.com/skyhub
Hat on Backwards
Prehistoric - Elephant Graveyard

LOCAL MUSIC!

Bio:
Check him out at Capital Rap Battles!

More PREHISTORIC here: https://papapre.bandcamp.com/releases

=================================================================
INTERVIEW - Capital Rap Battles
Web: https://www.capitalrapbattles.ca/
Youtube: https://www.youtube.com/c/CapitalRapBattles/featured
Facebook: https://www.facebook.com/capitalrapbattles/
CRB - Rap Battle - Z-Pro vs Trippie Hippy - https://www.youtube.com/watch?v=b4t0aZfDe2I

CRB Live - Streamed each Monday at 9PM on Youtube, Facebook, & Twitch!

I hit the Zoom with Co-Founders Patrick "Jugga" Mccormack and Sacha "Prehistoric" to talk about community, poetry, and how many amazing artists there are in Ottawa!

Capital Rap Battles will grow and sustain a professional calibre battle rap league based in Ottawa ON. We will do this by providing opportunities for our local talent to compete in professionally produced events alongside talent from outside of Ottawa-Gatineau. Battle events will be produced as video content to document and share via the Internet.

=================================================================
Durham
Jacob Neufield - The Capo EP

Treasured
Jacob Neufield - The Capo EP

LOCAL MUSIC!

Bio:
Acoustic fingerstyle guitarist.

More Jacob here: https://jacobneufeld.bandcamp.com/releases
Bloom
Lemon Boy - Bloom


Mom & Dad
Lemon Boy - Bloom


NEW LOCAL MUSIC!

Bio:
Ottawa-based Lemon Boy (Idle Lie, Ex-Galapagos) pushed himself to find new voices under a new moniker. Tired of live instrumentations, Lemon Boy focuses on expanding his compositions towards drone, synthscapes, and ambient.

More Lemon Boy: https://lemonboy.bandcamp.com/
Never Gonna Leave You
Rick DaVoice - Living in a Mystery


Lay With Me
Rick DaVoice - Living in a Mystery


NEW LOCAL MUSIC!

Bio:
Acoustic musician from Ottawa, Canada

More Rick here: https://rickdavoice.bandcamp.com/