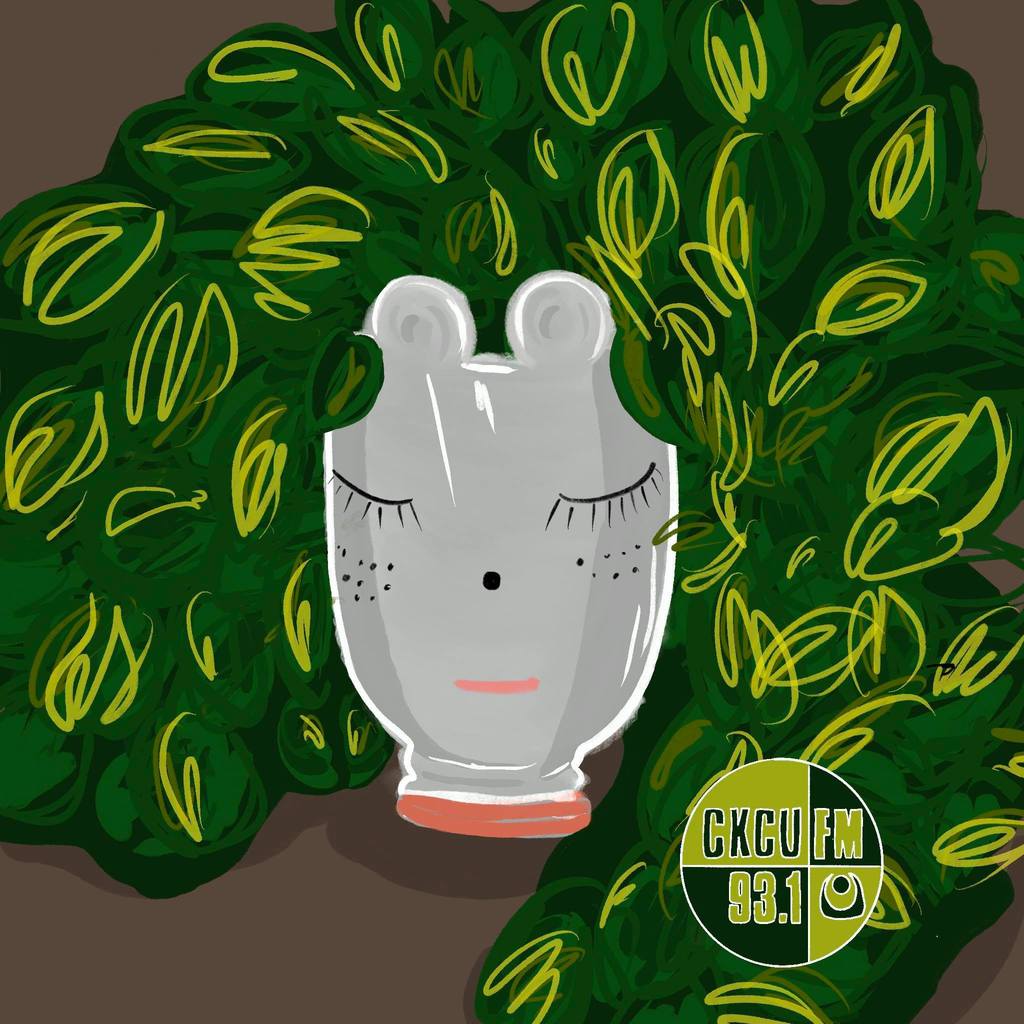 Monday Special Blend
Monday February 8th, 2021 with Jumpin' Joel Flash & Kim Valentine
It's Ottawa Music Grants, Cotton Candy Skies and lots of Local Music on The Monday Special Blend!
An interview with super song-maker Neha Sin! We yik yakked making music, missing the open mic, and her Valentines Day show at Live! On Elgin! Then a convo about the Ottawa Music Development Fund (OMDF) 2021! I hop on the zoom with Jamie Kwong, Executive Director of the Ottawa Music Industry Coalition (OMIC) to discuss the $25,000 worth of grants available to local artists! Also joining the call is OMDF recipient Mischa, who gives the scoop on how the grant helped her career in 2020! You'll also hear tracks from Paul Manchin, Phil Motion, Dan Molson, Cevilain, Corduroy Moon, Mike & The Pandemics, and Max Webster! Show are by Kim Valentine!
Charmonium
Max Webster - A Million Vacations

Gratification
Paul Manchin - s/t


Eternity
Paul Manchin - s/t


Bio:
The new cutting-edge single from Canadian singer/songwriter Paul Manchin is "Gratification", which was co-written and produced by Grammy Award Winning David Bottrill (Peter Gabriel, Rush, Smashing Pumpkins).

Manchin has previously released seven digital albums, and his music has been included on a number of compilation recordings, such as PromoOnly, PlayNetwork, ERG Music, RX Music and Xtendamix. His music has received airplay on MTV, VH1, Bravo!, Sirius/XM, CityTv, and Galaxie.

More Paul here: https://music.apple.com/ca/album/one/1034512942
Eyes Half Open
Dan Molson - Walk this life of Mine

The Way you Look at me
Dan Molson - Walk this life of Mine

NEW LOCAL MUSIC!

Bio:
My musical education started with the 50s and 60s, so I enjoy sharing those gems with the audience. It's the kind of music that has been ingrained in our society. I try to include as much variety in my live shows while staying true to my roots." - Dan Molson

Dan Molson has well over a decade of playing live shows. He was a founding member of the local band "The Journeymen", and played extensively in Eastern Ontario from 1998 until 2008.

Dan released a new album in 2019 called "Walk This Life Of Mine" and began playing solo acoustic shows.

More Dan here: https://open.spotify.com/artist/6LAEp07E39iNUJCh4ECec6
"If you don't like what I'm doin'" video: https://www.youtube.com/watch?v=rjxmQNggBgg
Reddit IAMA here: https://www.reddit.com/r/IAmA/comments/l8xxme/hey_reddit_im_dan_molson_an_independent_canadian/
Cotton Candy Skies
Neha Sin - Signs of Pink 'til Morning

When All is Said and Done
Neha Sin - Signs of Pink 'til Morning

=================================================================
INTERVIEW - Neha Sin!
Web: https://nehasinmusic.bandcamp.com/releases
Instagram: https://www.instagram.com/nehasinmusic/
Spotify: https://open.spotify.com/artist/0J5KI4iVUznqLp2lDwALqj
Golden Hour: https://www.youtube.com/channel/UC7oRQzun0fgsZppwg64G47Q

It's a Zoom interview with Local Songmaker Neha Sin! We yik yakked making music, missing the open mic, and her Valentines Day show at Live! On Elgin!

Neha Sin @ Live! on Elgin
February 14th, 2021 - 6:00pm Doors | 7:00pm Showtime
220 Elgin Street, 2nd floor
$44 per table of 4
NO TICKETS AT THE DOOR
https://www.liveonelgin.com/collections/shows/products/valentines-day-at-live-on-elgin


Bio:
Neha Sin is an Ottawa musician with a warm, honey-folk sound. With two years of professional performance experience in various venues, bars and coffee shops. Her sound is shaped by the hazy acoustics of Bob Dylan, Phoebe Bridgers, and Leonard Cohen.

===============================================================
Stuck in Here
Phil Motion - Long Future


El Muro
Phil Motion - Long Future


LOCAL MUSIC!

Bio:
Producer wrkn with latin, afro, electro influences on voca*ls, drum-machines, drums and percussion, synths and horns.

+Drummer/singer with The Souljazz Orchestra (www.souljazzorchestra.com).

More Phil here: https://philmotion.ca/
Alpha Barbie
Mischa - s/t


Inside and Out
Mischa - s/t


NEW LOCAL MUSIC - and new single coming Feb.12!

Bio:
Born and raised in Ontario, Canada, Mischa is a hip-hop artist based out of Ottawa, Ontario. After countless hours of dedication to her music, collaborating with various artists and releasing catchy melodies that you couldn't forget if you tried, Mischa has found a unique way to add a pop flavour to the hip-hop tunes she creates. Her strong female presence shines through every word she pens, addressing her shameless personality and knack for word play. With several projects currently out, including the FACES Magazine nominated album of the year "LIKE, WHOA", Mischa continues to find a way to engage and connect with fans through her high energy performances and well-crafted lyrics.

More Mischa here: https://mischaofficialmusic.com/
===============================================================
INTERVIEW - Ottawa Music Industry Coalition 2021 OMDF Grants!
Web: https://ottawamic.com/omdf2021
Instagram: https://www.instagram.com/ottawamic/

An interview about the Ottawa Music Development Fund (OMDF) 2021! I hop on the zoom with Jamie Kwong, Executive Director of the Ottawa Music Industry Coalition (OMIC) to discuss the $25,000 worth of grants available to local artists! Also joining the call is OMDF recipient Mischa, who gives the scoop on how the grant helped her career in 2020!

===============================================================
Take Shelter
Cevilain - On Death And Dying

What Comes After
Cevilain - On Death And Dying

NEW LOCAL MUSIC!

Bio:
Much like a storm, CEVILAIN has swept onto the scene and left a poignant and lasting impression. Inspired by titans of the genre - Breaking Benjamin, Chevelle, and Thrice - CEVILAIN channels their creative energies into captivating tracks whose impact is only surpassed by their energetic live performance and their ability to engage their audience. Members Cliff Menzies (Vocals/Guitar), Joel Lefebvre (Lead Guitar), and Eddy Fox (Bass) give every ounce of themselves night in and night out…
​
This is no more evident than on their 2020 release: "On Death & Dying". The concept EP is based on the Kübler-Ross model, better known as the "Five Stages of Grief", with each full-track highlighting a stage (Denial, Anger, Bargaining, Depression, and Acceptance). The first single off the EP, "How It Ends", showcases CEVILAIN's ability to hammer home searing instrumentation with soaring melody and focused harmony. Released in October 2019, the single has become the bands most successful release to date – streaming for over 300,000+ plays!

More CEVILAIN here: https://www.cevilain.com/
Jab Me Justin
Mike & The Pandemics - s/t


The Toilet Paper Song
Mike & The Pandemics - s/t

NEW LOCAL MUSIC!

Bio:
This is a really short lo-fi British Invasion kind of tune, based on the #JabMeJustin hashtag I've seen on the Ottawa subreddit.

I've done the WFH since March and the pandemic has pretty much been the only inspiration for me artistically.

Thanks for listening!

More Mike here: https://mikeandthepandemics.bandcamp.com/
Gone for the Weekend
Corduroy Moon - Gone for the Weekend

Everyone's Having Fun
Corduroy Moon - Gone for the Weekend

LOCAL MUSIC!

Bio:
Both of these songs were written a while ago, around 2015-2017. I'm happy they're being released and people get to hear them now. Thematically, they're pretty personal songs dealing with love, isolation, connection, infatuation and loss. In that sense, I think they're fairly relatable; everyone has felt out of place at a party, or been haunted by the memory of a past relationship. I wanted to release them together because they're pretty similar in this way. Both explore the way time changes your memories of another person, and how you relate to those memories.

More Cord here: https://corduroymoon.bandcamp.com/