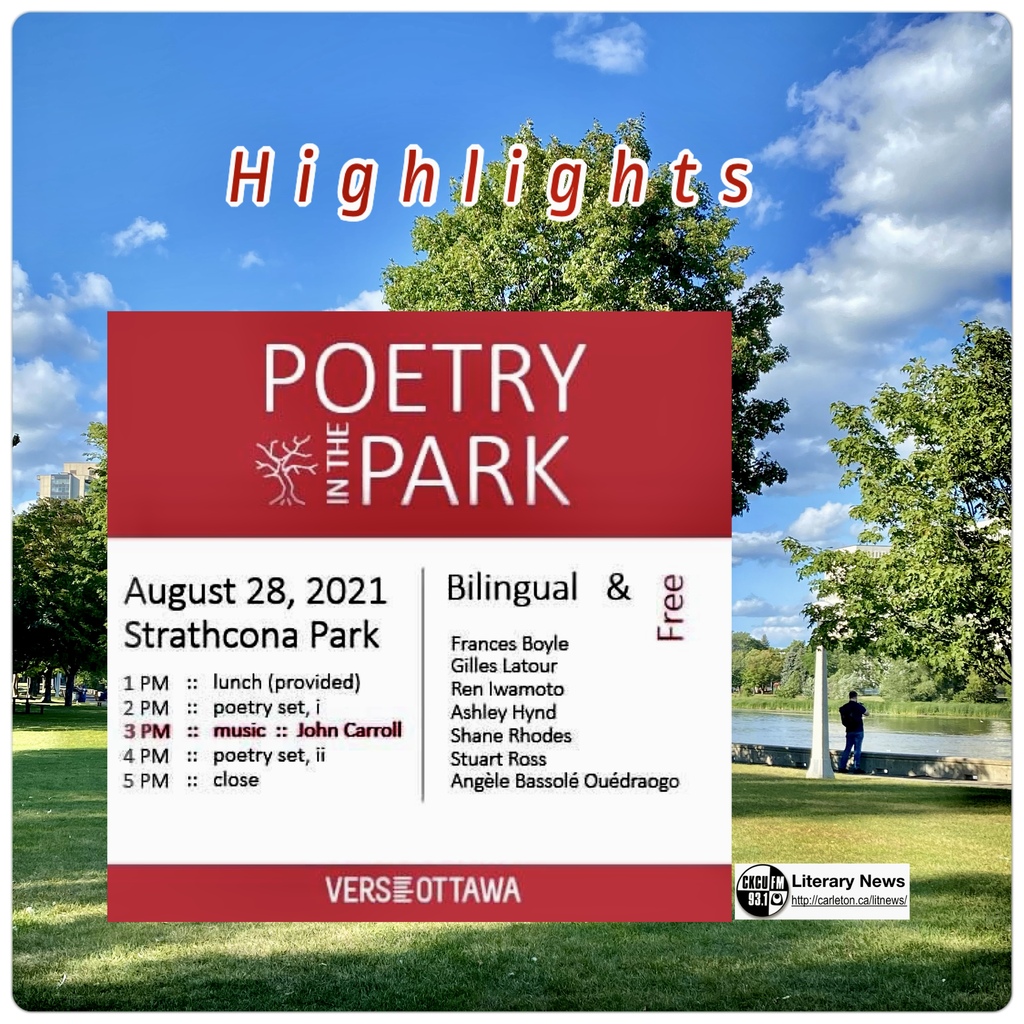 CKCU Literary News
Wednesday September 1st, 2021 with Hans G. Ruprecht
Highlights of the VERSe OTTAWA Festival POETRY IN THE PARK 2021 (1h 01' 1").
Featuring an interview, as recorded in Strathcona Park, Ottawa, on August 28th, 2021, with the award-winning Canadian poet Monty Reid who is the Director of VERSe OTTAWA, this hour-long open air recording presents on stage readings by Canadian poets, who are authors of prizewinning books of poetry: Shane Rhodes,
https://en.m.wikipedia.org/wiki/Shane_Rhodes
Stuart Ross,
https://www.google.com/search?q=stuart%20ross%20poet
and Angèle Bassolé Ouédraogo,
https://en.m.wikipedia.org/wiki/Ang%C3%A8le_Bassol%C3%A9-Ou%C3%A9draogo
with a music interval by blues artist John Carroll.
There are no tracks in this playlist.