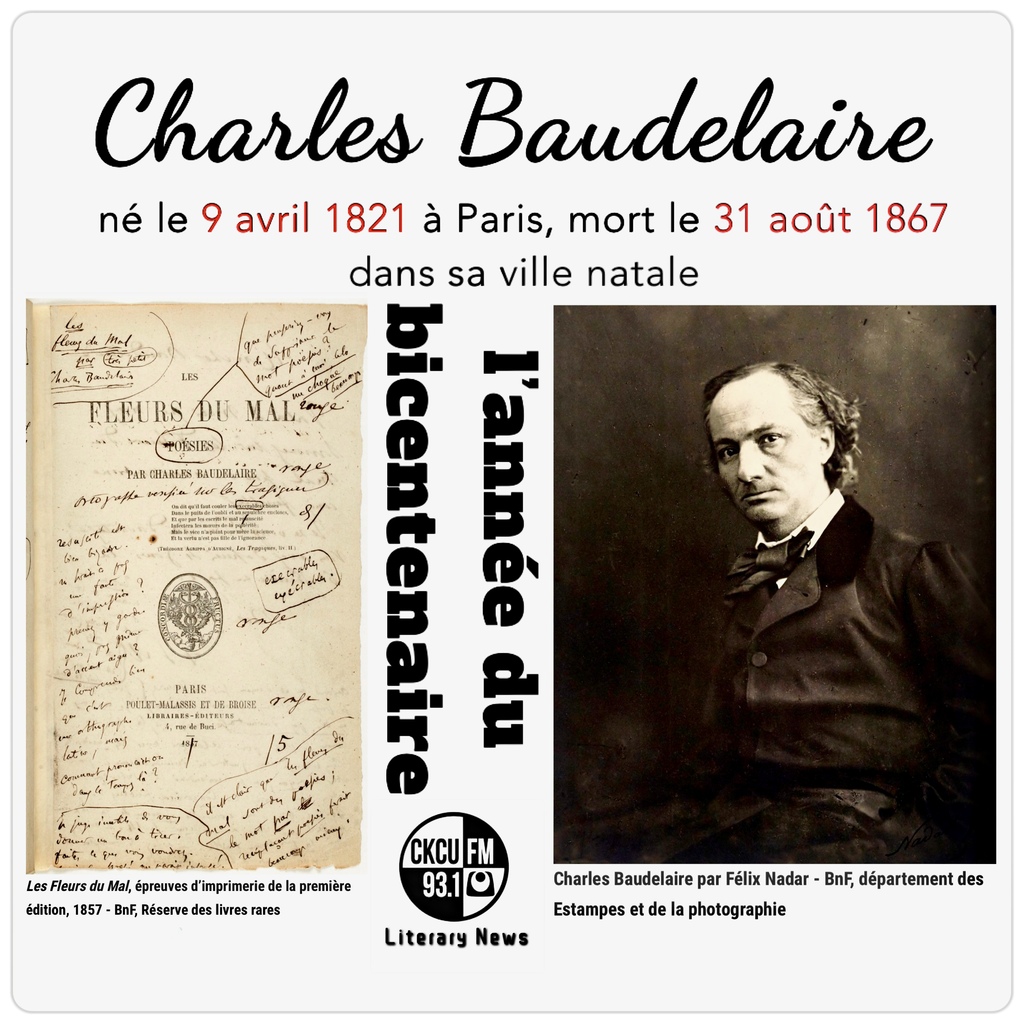 CKCU Literary News
Wednesday August 25th, 2021 with Hans G. Ruprecht
For the bicentenary of Charles BAUDELAIRE's birth on April 9,1821, celebrating the great French poet's life who died on August 31, 1867 in Paris.
The French poet's reputation rests,
Britannica.com
rightly states, primarily on his book of poems called "Les Fleurs du mal" (1857; The Flowers of Evil), which was perhaps the most important and influential poetry collection published in Europe in the 19th century. Similarly, his 'Le Spleen de Paris', published posthumously in 1869, and 'Petits poèmes en prose' (1868; "Little Prose Poems") were the most successful and innovative early experiment in prose poetry of the time. Charles Baudelaire was also highly regarded as the translator of works by Edgar Allan Poe, as well as a literary and visual art critic (cf. his Selected Writings on Art and Artists, now available in English,1972). He lended important and continued support to painters, such as Eugène Delacroix, and Édouard Manet, and to the pioneering work of the photographer Nadar. Baudelaire was also a 'fin connaisseur' of contemporary composers like Hector Berlioz and an admirer of the opera composer Richard Wagner. More:
https://www.britannica.com/biography/Charles-Baudelaire
https://en.m.wikipedia.org/wiki/Charles_Baudelaire
There are no tracks in this playlist.