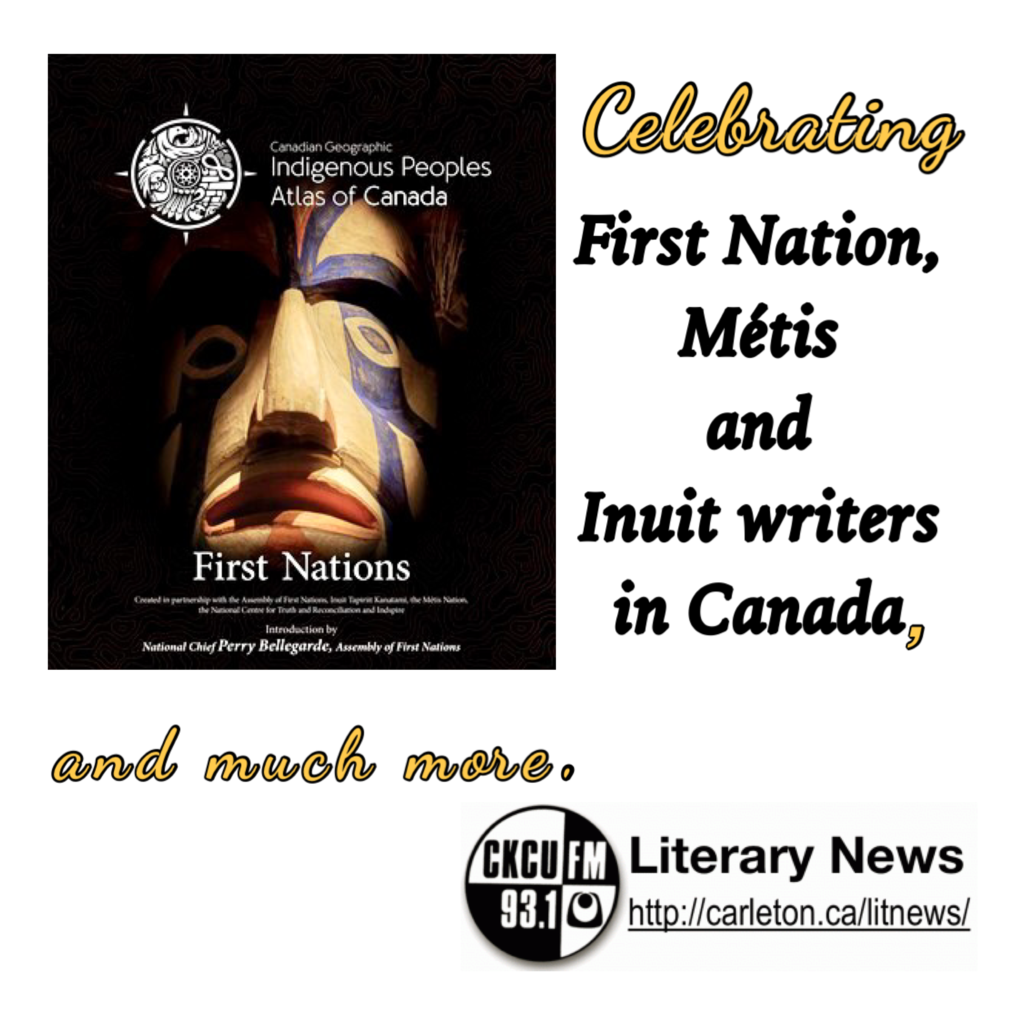 CKCU Literary News
Wednesday July 7th, 2021 with Hans G. Ruprecht & Friederike Knabe.
The diversity of First Nation, Métis and Inuit literature in Canada: Recent publications.
CKCU-FM93.1 | Literary news Senior correspondent Friederike KNABE in conversation about acclaimed new works of fiction and collections of poetry by First Nation, Métis and Inuit authors, including Jordan ABEL, Josephine BACON, Joseph A. DANDURAND, Norma DUNNING, Michelle GOOD, Michel JEAN, Thomas KING. Drew Hayden TAYLOR. With reference to James DASCHUK, 'Clearing The Plains' (U of Regina Press, New Edition 2019); Sheldon KRASOWSKI, 'No Surrender / The Land Remains Indigenous' (U of Regina Press, 2019), and 'The Indigenous Peoples Atlas of Canada' (French: Atlas des peuples autochthones du Canada), created by the Royal Canadian Geographical Society, published by Canadian Geographic, and funded by the Government of Canada (2018). Official website
https://indigenouspeoplesatlasofcanada.ca/
There are no tracks in this playlist.