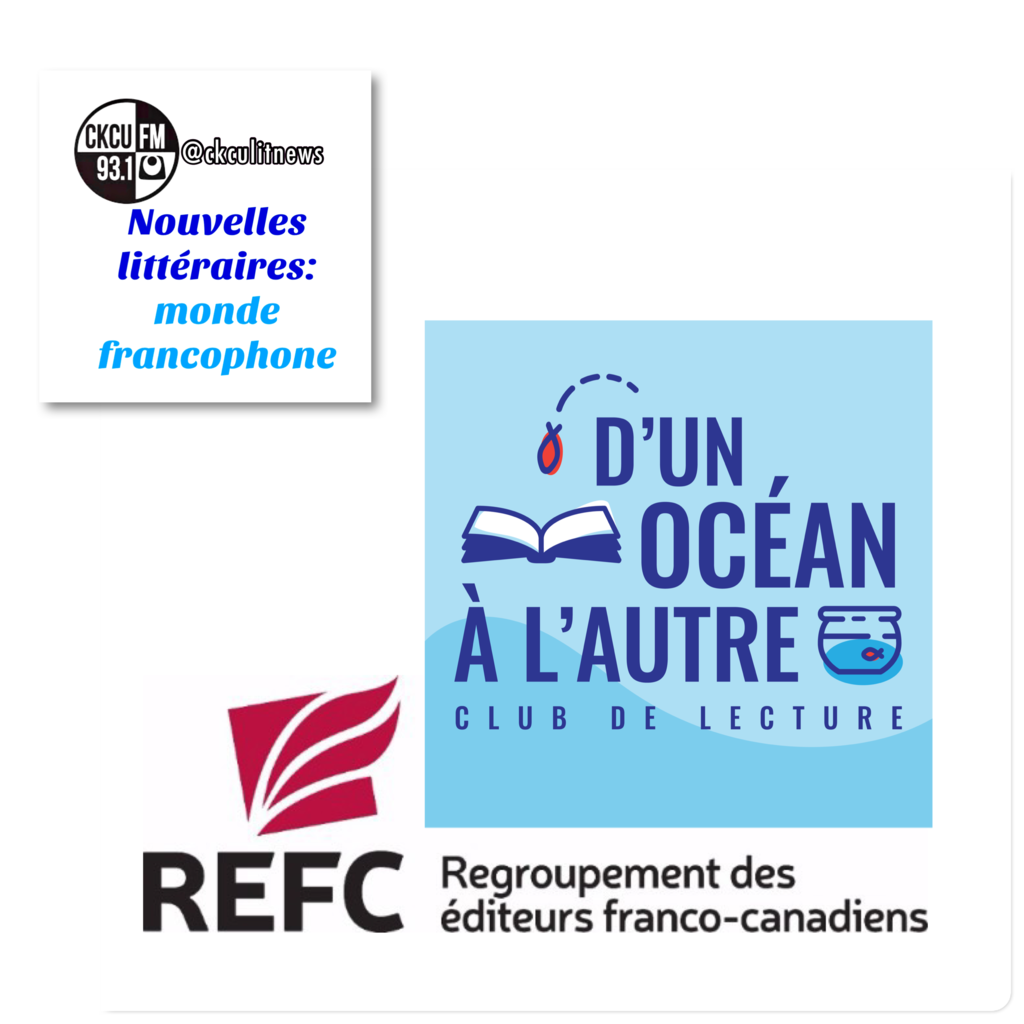 CKCU Literary News
Wednesday January 20th, 2021 with Hans G. Ruprecht and Xavier Lord-Giroux
Coup d'envoi au Club de lecture ''REFC.ca - D'UN OCÉAN À L'AUTRE." / Franco-Canadian Publishers Group (REFC.ca) launching a digital media project from COAST TO COAST.
"Le Regroupement des éditeurs franco-canadiens (REFC) est fier de donner le coup d'envoi à un tout nouveau projet, le club de lecture "D'un océan à l'autre". Au milieu de cette pandémie qui force chacun à rester chez soi, ce club de lecture a pour but d'encourager la découverte d'œuvres fortes de la littérature franco-canadienne, d'enrichir la discussion autour d'elle et de favoriser les interactions entre les lecteurs d'un bout à l'autre du pays." _______________ Host and producer: Xavier LORD-GIROUX (Yellowknife, NWT); his guest: Novelist Hélène KOSCIELNIAK (
https://peoplepill.com/amp/people/helene-koscielniak/
______________ "Hélène Koscielniak. Récipiendaire de nombreux prix littéraires, Hélène Koscielniak est une écrivaine phare de l'Ontario francophone. Ayant œuvré toute sa carrière dans le milieu scolaire, c'est le premier jour de sa retraite qu'elle suit sa passion et commence à écrire. Son premier roman, 'Marraine',  paraît en 2007 et  six autres se sont rapidement succédé, déployant son univers romanesque. Fervente d'actualité, ses romans traitent invariablement de thèmes réalistes et actuels, comme le fait son plus récent : 'Génération Sandwich' " Source:
www.refc.ca
There are no tracks in this playlist.