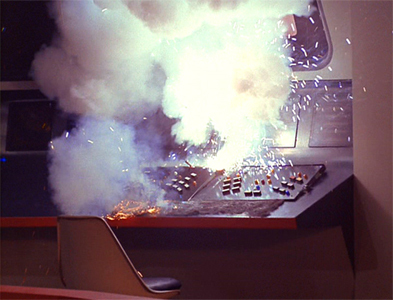 Vintage Love
Saturday September 16th, 2017 with O'shea Adagio
"Houston, ...."
Thank you to everyone who voted for Vintage Love for the 2017 Caribbean Music and Entertainment Awards. Love you all!! :-) Well... tonight began with many surprises. haha And not of a "good" kind. :-) First, thank you for tuning into the show tonight and/or ON DEMAND through our website
ckcufm.com
So, driving to the station.. I was looking forward to a (hopefully) great show. Was looking forward to it... Then as I walked into the studio.... oh the horror to hear.... "Everything is down.. computers, Media Touch, Cue, headphones... EVERYTHING!!!" As Garnet would say... Oh me.. Oh my. So now the emergency measures took over. How do I play the intro.. commercials, CARTS.. anything without anything working. So the show started a bit late as I lined things up to hopefully at least keep the music playing for you. Even the Interactive was intermittent. (Sigh) Anyway, staff and tech folks, on the computers, under this and around that... drilling, resetting... scratching foreheads and back to trouble shooting. What this all meant for you was longgggg sets of no commercials and no interruptions by me. The one thing I wanted was to keep the music playing at the minimum and we were able to do that. In the end... lets say the last 15 minutes or so, work arounds were in place and everything was almost back to normal... so I thought.. well.. lets start over and try again. So the last 15 mins or so went much better than the horror at 10pm. haha :-) Tonights bumbled show included big names in the world of Reggae music such as junior Murvin, Barrington Levy and Tenor Saw. Also tonight we heard a great track from Chronixx as well as some Divine Brown and a double spin of the great Richie Stephens. We survived the night!!! ha And oh what a night it was. Despite the unusual show, I do hope we did enough to keep you entertained, singing, dancing or just maxin' and relaxin'. Hopefully all of the kinks and troubles will be worked out for our next show... the last show before the CME Award ceremony in Toronto. I hope you will wish me, the VL Team and CKCU good luck as we head down to enjoy an evening with others in various roles in the industry here in Canada. Thank you again to all who voted and to all who have kept this station and this show alive as we approach 14yrs of doing radio for you. Thank you! O'shea Adagio Vintage Love International "Playing With Those Memories Again"
ckcufm.com
You're So Beautiful
Jazz Jamaica - -
Crime & Violence
ET Webster - -
Born Again
Mikey Spice - -
Jah Will Provide
General Degree - -
I Feel Good (Instrumental)
Beres Hammond - -
Night Nurse
Gregory Isaacs - -
Police And Thieves
Junior Murvin - -
Shine Eye Girl
Barrington Levy - -
Wide Awake In A Dream
Barry Biggs - -
Inseperable
Dennis Brown - -
Right Here Waiting
Sanchez - -
Thinking Out Loud
Lukie D. - -
Share My Love
Ambelique - -
Stealing Love
Carlene Davis - -
Ribbon In The Sky
Jamelody - -
Rock Away
Beres Hammond - -
All Over Me
Keisha Patterson - -
Hold On To What You've Got
George Banton - -

Why I Love You
Major - -
Everytime You Are There
Richie Stephens - -
Let's Dance
Richie Stephens - -
Old Skook Love/Reggae Remix
Divine Brown - -

Spanish Town Rockin
Chronixx - -
Prison Oval Rock
Barrington Levy - -
Roll Call
Tenor Saw - -