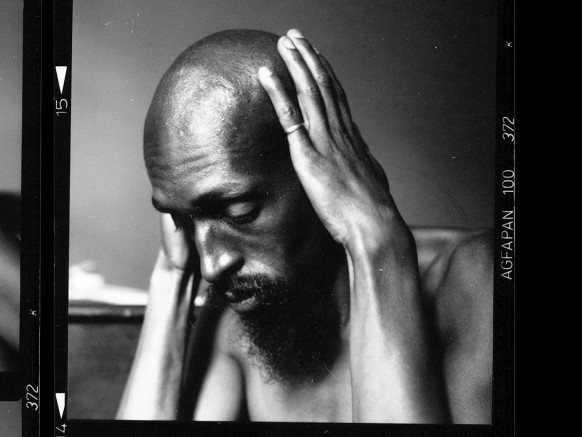 David Dalle
Thursday June 4th, 2020 with David Dalle
Black Rage and Grief
Heartbroken this week as we bear witness to yet another (and another, and another...) horrifying example of anti-Black racism. I am not surprised at the rage and the unfathomable grief engulfing American cities, it is driven by despair because nothing. ever. changes. We will hear today Black rage in sound in an unique work of incredible potency by the brilliant composer and musician Julius Eastman. Julius Eastman was absolutely fearless as a Black and gay activist as well as a performer and composer. His 1979 piece "Evil N*****" is pure unbridled rage in sound. I could say a lot more about Eastman, but today we will just listen to rage and grief. I aired a 3-part profile of Julius Eastman which can still be listened to on-demand:
https://cod.ckcufm.com/programs/105/41649.html
https://cod.ckcufm.com/programs/105/41770.html
https://cod.ckcufm.com/programs/105/41880.html
Evil N*****
Julius Eastman/Lutoslawski Piano Duo-Emilia Sitarz, Bartek Wasik with Joanna Duda, Mischa Kozlowski - Unchained - Dux
American composer, flautist and taiko master Kaoru Watanabe wrote this powerful piece "Iki" or "Breathe" in response to the death of Eric Garner at the hands of police. It is unbearable another Black man died on the street begging "I can't breathe" by police again.
Iki
Kaoru Watanabe - Neo - Independent
We continue with two profound and moving works by American composer and pianist Courtney Bryan both inspired by protests against police brutality and anti-Black racism. The first is "A Presence" for solo improvised piano and recorded sound. The second is "Sanctum" for orchestra and recorded sound.
A Presence
Courtney Bryan - Fromm Players Concerts: Creative Music Convergences
Sanctus
Courtney Bryan/American Composers Orchestra, George Manahan - Jazz At Lincoln Center
We need some peace after these searing works, and nothing is more peaceful than acoustic stringed instruments from West Africa. From Senegal, we hear an improvisation between guitarist Tidiane Thiam and hoddu player Amadou Binta Konté, recorded in the latter's home. We continue with solo guitar and singing from Ahmed Ag Kaedy. Sahel Sounds founder Christopher Kirkley began his Sahelian odyssey living in the home of Ahmed Ag Kaedy in the town of Kidal for 6 months in the mid 2000's. In 2018 he invited Ahmed Ag Kaedy to his home in Portland where Ag Kaedy recorded this stripped down album of just guitar and voice. We also hear from Tidiane Thiam's new solo album, the Guinean group African Virtuoses which featured instrumental music led by three acoustic guitars, the great Malian kora player Ballake Sissoko, and the late Guinean singer Mory Kante.
Guilly
Amadou Binta Konte & Tidiane Thiam - Waande Kadde - Sahel Sounds
Imetawan
Ahmed Ag Kaedy - Akaline Kidal - Sahel Sounds
Yeery Mayo
Tidiane Thiam - Siftorde - Sahel Sounds

N'fa
African Virtuoses - The Classic Guinean Guitar Group - Stern's
Lan Bamba
Ballake Sissoko feat. Mama Draba - Deli - Label Bleu
Desole
Mory Kante - Sabou - Riverboat/World Music Network