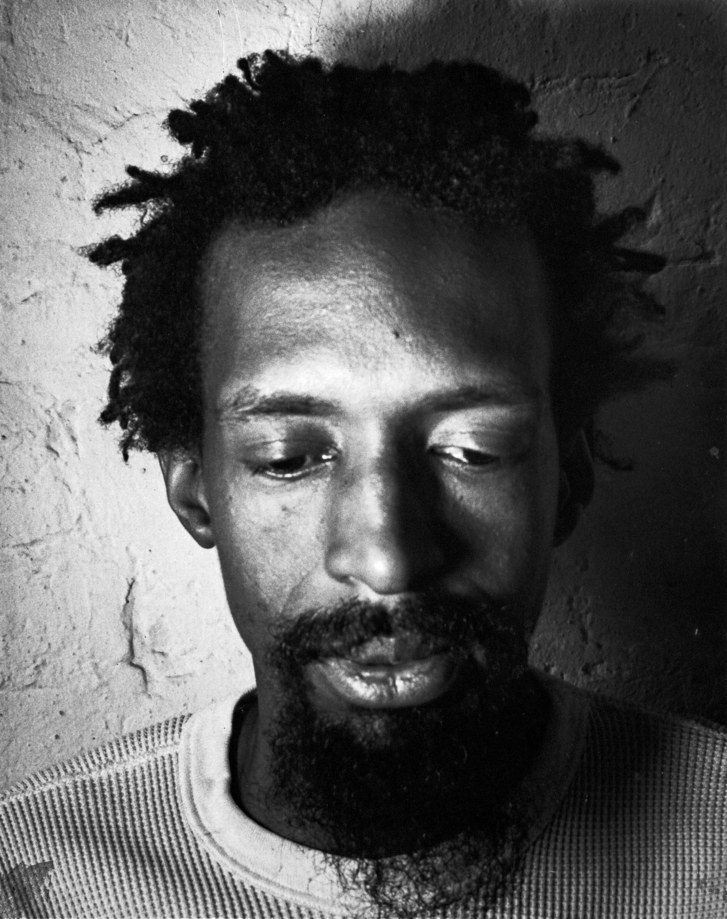 David Dalle
Thursday February 14th, 2019 with David Dalle
Julius Eastman Part I: "What I am trying to achieve is to be what I am to the fullest--Black to the fullest, a musician to the fullest, a homosexual to the fullest"
"What I am trying to achieve is to be what I am to the fullest--Black to the fullest, a musician to the fullest, a homosexual to the fullest" -Julius Eastman, 1976 Julius Eastman was an American composer, pianist, and singer who lived from 1940 to 1990. His life followed an incredible, tragic arc: from early achievement, graduating in 1963 from the exclusive Curtis Institute of Music in Philadelphia;through artistic and financial success as a composer, performer, and faculty member in Buffalo from 1968-1976; to his final years in New York City, starting in 1976 where initially his growing militancy about gay and black pride inspired some of his greatest works, but where he faced various personal and mental crises and ended his last years isolated, homeless, and dying alone. Today in Part I we will begin at the end: Julius Eastman's New York period. Despite the artistic and financial success Eastman had in Buffalo (though maybe not immediately apparent today, in the late 60's and 70's Buffalo was one of the hotbeds of new music in the United States, centered around the State University of Buffalo and its prestigious Creative Associates program), Julius Eastman was ultimately dissatisfied with his life there and wanted to make a splash on a larger canvass. In New York, he was known in the Downtown music scene and things started off with great promise. He obtained a position as co-curator/conductor for the Brooklyn Philharmonic's community outreach program, where he set up programs of Black and women composers. He continued performing in a wide range of concerts, but by the early 1980's his life turned down a more self-destructive path. Many of Eastman's friends and colleagues felt this was deliberate. He had left his job and according to poet R. Nemo Hill, who lived with Eastman at the time: "He wasn't getting work because he was a son of a bitch...he would lay down obstacles, making things difficult for people. Somehow, he felt that it was his mission. You could say that he martyred himself. It didn't even seem like a racial issue, since he did it so deliberately. To this day, I have never met anyone who was more an architect of his own fate". In 1981 he was evicted from his apartment and lost all of his possessions. Not that this mattered to Eastman, as he was completely unconcerned with material things and never complained. However, it is certain that a lot of his music was lost forever by this. The manuscript for one of the pieces we will hear today was rescued by a friend from this apartment, found on the closet floor buried in cat litter. Eastman spent the rest of the 80's living rough in Tompkins Square Park, homeless shelters, and for some brief periods with friends. He was abusing alcohol and drugs, though this did not completely prevent him from working and making deep impressions on people. Mary Jane Leach, a composer who has worked tirelessly to resurrect Eastman's music, met him in 1981 at a 10 a.m. rehearsal where they were both hired as vocalists. She says "he showed up in leather and chains and drinking scotch". Eastman's mother believes the final nail in the coffin for his deteriorating mental state came in 1984 when a position opened up in Cornell's music department in Eastman's hometown of Ithaca. He believed he was in line for the job and was distraught when it didn't come through. Information on Eastman's life became even more sporadic after 1984, having lost contact with his friends, lovers, colleagues, and family. He did find his way back to Buffalo in 1989, living in shelters, and he died there a year later on May 28th, 1990 in a hospital, at the age of 49. Most of his friends and colleagues did not learn of his death until months later, in 1991. His former lover R. Nemo Hill: "One might have wished that Julius could have found for himself a more Buddhistic middle way, rather than the awful majesty of that crown of thorns that, as goddamned fucking fate would have it, fit him like a glove. One might have wished for him that the text engraved in his very bones had not been The Imitation of Christ, but something more along the lines of the Imitation of Chuang-Tzu. And yet, to pity him?--that would seem an insult to a man of such strength, and I cannot find it in my heart to do so. Rather I shall exalt, and exult." We will hear 3 exceptional masterworks from his New York period, "Evil N*****" from 1979, "The Holy Presence of Joan D'Arc" from 1981, and "Gay Guerrilla" from 1980.
The first piece we hear is "Evil N*****", for four pianos. This ferocious, magnificent work is possibly the greatest musical example of rage--righteous rage. The pianos burn white hot, sounding out a incredible thick texture which just grows outwards before finally disintegrating.
Evil N*****
Julius Eastman/Lutoslawski Piano Duo-Emilia Sitarz, Bartek Wasik with Joanna Duda, Mischa Kozlowski - Unchained - Dux
The second piece, "The Holy Presence of Joan D'Arc" for 10 cellos is preceded by a prelude featuring the solo voice of Eastman in an austere, almost ritualistic invocation of saints. Eastman called the piece "a reminder to those who think they can destroy liberators by acts of treachery, malice, and murder...Their methods of oppression are legion. But when they find out that their more subtle methods are failing, they resort to murder. Even now in my own country, my own people, my own time, gross oppression and murder still continue."
Prelude to the Holy Presence of Joan D'Arc
Julius Eastman - Unjust Malaise - New World Records
The Holy Presence of Joan D'Arc
Julius Eastman/Jodi Beder, Sarah Carter, Barry Gold, Julie Green, Christine Gummere, Maureen Hynes, Chase Morrison, Abby Newton, Larry Rawdon, David Sabee - Unjust Malaise - New World Records
The third piece, "Gay Guerrilla" is perhaps his most magnificent creation, also for four pianos (though Eastman says this and the earlier piece could be for any number of any instruments, they seem perfectly suited to the piano). It begins with a single quietly repeated note, and grows into an incredible mountain, hinting at a Baroque choral fantasia, with a massive contrapuntal texture which builds in a tremendous crescendo until a famous Lutheran Hymn (most famously used by Bach) "Eine fest Burg ist unser Gott--A Mighty Fortress is our God" is announced in octaves. This continues to build into a vast and dramatic climax, then slowly dying away in transcendent glory. This is a work of incredible strength and defiance echoing the fearlessness of its creator, who was an open and proudly gay man.
Gay Guerrilla
Julius Eastman/Julius Eastman, Frank Ferko, Janet Kattas, Patricia Martin - Unjust Malaise - New World Records
In addition to Bach's chorale fantasies, "Gay Guerrilla" reminds me strongly of the final movement to Beethoven's penultimate piano sonata, no. 31 in A flat Op. 110., which also uses contrapuntal means to build an enormous emotional structure which strives for the infinite.
A very different aspect of Julius Eastman from the same time, with Arthur Russell's underground and experimental Disco. He was active in so many different musical aspects as musicologist Ryan Dohoney writes: "To no small extent, Eastman's life maps a counterhistory of downtown culture, one not bound to a history of style and genre, but one open to attachment, affect, and empathy".
Go Bang Kevorkian Remix
Dinosaur L feat. Arthur Russell, Julius Eastman - 12" - Sleeping Bag Records
And another sudden shift back to piano and another New York City collaborator, Meredith Monk.
Paris
Meredith Monk/Christina Petrowska Quilico - Global Sirens - Fleur de Son Classics


Window in 7
Meredith Monk/Christina Petrowska Quilico - Global Sirens - Fleur de Son Classics


Railroad (travel song)
Meredith Monk/Christina Petrowska Quilico - Global Sirens - Fleur de Son Classics