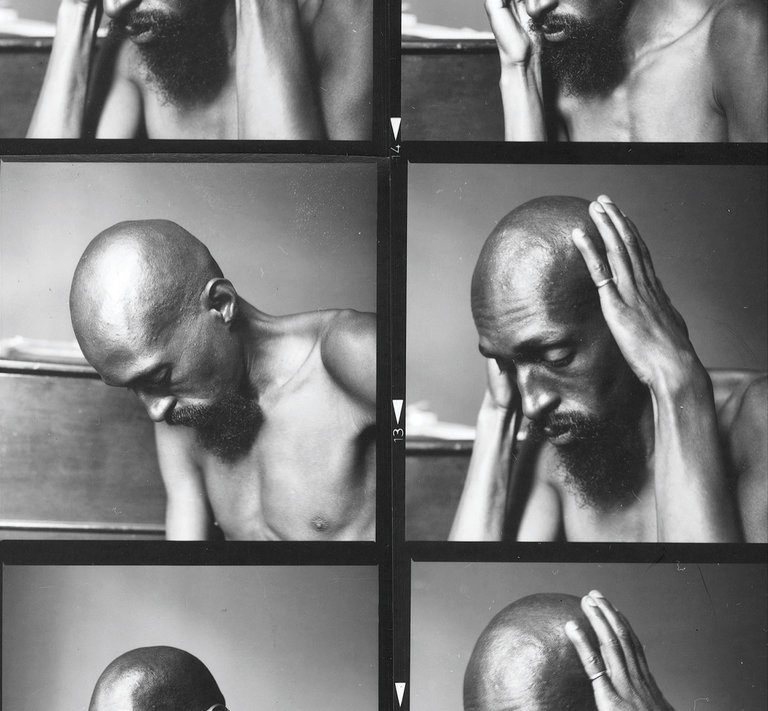 David Dalle
Thursday February 28th, 2019 with David Dalle
Julius Eastman Part III: Julius alone. Music from Suad Bushnaq, Bassekou Kouyate, Habib Koite
Despite his gregariousness and his many collaborations in widly varying musical scenes, the brilliant composer and musician Julius Eastman always "held himself apart" and "didn't run with anybody". Certainly a big part of this was being "a black gay man working in a mostly white, straight musical scene". Though it is likely being black proved to be the greater obstacle, as in these rareified artistic circles, being gay was not uncommon and generally accepted. Reflecting on this time, his friend, the trombonist, composer and scholar George Lewis says "Eastman was always the only black guy in the downtown new-music circles at the time [~1980]--a singular figure, and as a gay, African-American composer, more isolated still" and reflecting upon running into Eastman in 1984 "At the end of the day, I felt that Julius was pretty much alone. Who was investing in him?" Julius Eastman cut a solitary figure, so I think it's fitting that in the final part of this look at the music of Julius Eastman, we hear Julius Eastman alone. From a 1980 live recording made in Zurich, Eastman alone at the piano in a 70 minute improvisation which also features some improvised singing. It is perhaps the essence of Julius Eastman's music: a piano, his voice. And possibly more than anything shows his jazz side, which was as crucial to his art as any other influence--Julius Eastman speaking in 1975: "What happens now, instead of getting up every morning composing, I get up and practice the piano, improvise--it's jazz, that's the difference" There are definitely shades of Cecil Taylor and Keith Jarrett, and this piano solo shows his incredible power at the instrument. Note this was an amateur recording and the sound is ok, it was recorded on a cassette machine and there is a sudden gap when the tape was flipped over! Though this occurred at a very quiet spot in the improvisation so it's not very intrusive. Listen to part I here:
https://cod.ckcufm.com/programs/105/41649.html
Part II:
https://cod.ckcufm.com/programs/105/41770.html
The Zurich Concert
Julius Eastman - The Zurich Concert - New World Records
The Pembroke Symphony Orchestra with conductor Mehdi Javanfar will be presenting a concert of mostly Canadian women composers this Saturday evening. They will be joined by exceptional pianist Christina Petrowska Quilico who will be performing Larysa Kuzmenko's Piano Concerto. This will also include music by Roumanian-Canadian Maya Badian and the young Syrian-Canadian Suad Bushnaq.
This Saturday evening:
https://www.pembrokesymphonyorchestra.ca/

We will hear a piece from Suad Bushnaq "The Borrowed Dress" for accordion and orchestra performed by the Syrian Expat Philharmonic Orchestra recorded in concert in Berlin conducted by Ghassan Alaboud with Manfred Leuchter on accordion. It is based on the Arab proverb: "The borrowed dress doesn't keep one warm and if it does, it doesn't last for long." Bushnaq writes: "This piece is based on a film score that I composed for an award-winning documentary named The Borrowed Dress...it follows a Syrian family that's been scattered across Europe due to the war. Grandmother Susu insists on going back to the warmth of her Damascus house despite the fact that all her children are now in diaspora. That proverb is her reasoning behind wanting to be home. The music is a long sigh, a longing for the familiar, and a plea for things to go back to the way they were. On a personal level, The Borrowed Dress transcends the issue of being away from home, and touches upon losing family members and loved ones...those who are essentially our 'home'. It is a cry for someone I love who is slowly drifting away into the unknown, as I stand there, helpless, wondering what borrowed dress will keep me warm once they're gone."
The Borrowed Dress for Accordion and Orchestra
Suad Bushnaq/Manfred Leuchter, Syrian Expat Philharmonic Orchestra, Ghassan Alaboud - Live in Berlin

If you happen to find yourself in Toronto this coming Tuesday evening, there is no better way to spend it then seeing Bassekou Kouyate & Habib Koite live! In Concert at the George Weston Hall. Bassekou Kouyate's wife, the incredible singer Amy Sacko will also be joining them.

http://www.tocentre.com/events/habib-koite-bassekou-kouyate
Miri
Bassekou Kouyate & Ngoni Ba - Miri - Out Here

Kanto Kelena
Bassekou Kouyate & Ngoni Ba feat. Habib Koite - Miri - Out Here

Muso Ko
Habib Koite & Bamada - Foly! Live Around the World - World Village