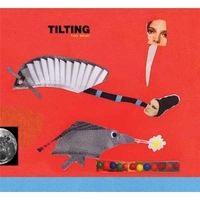 Rabble Without A Cause
Wednesday April 6th, 2016 with Bernard Stepien
The Montreal avant-garde Jazz scene
The Montreal avant-garde Jazz scene is very active built from a tight fabric of Francophone and Anglophone musicians. The whole thing started around legendary, internationally known musicians such as Jean Derome. Unlimited combinations of the members of this community result in diversified projects. Tonight we will listen to one of these spontaneous combinations composed of bassist Nicolas Caloia, baritone saxophonist Jean Derome, drummer Isaiah Ceccarelli and pianist Guillaume Dostaler. All will be augmented by bass clarinetist Lori Freedman and alto saxophonist Yves Charuest on a couple tracks.
wren
Nicolas Caloia - tilting holy seven - barnyard records


flox
Nicolas Caloia - tilting holy seven - barnyard records


holy seven fields
Nicolas Caloia - tilting holy seven - barnyard records


apart
Nicolas Caloia - tilting holy seven - barnyard records


novice
Nicolas Caloia - tilting holy seven - barnyard records