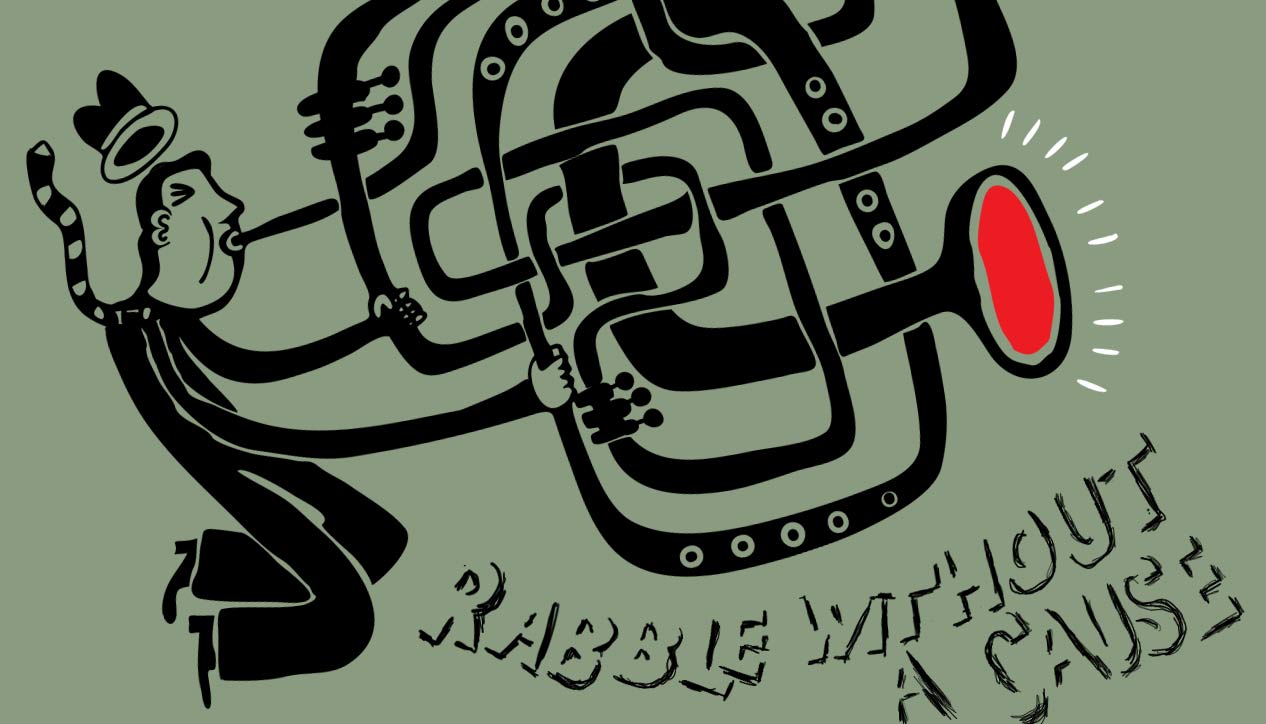 Rabble Without A Cause is a program devoted to the Avantgarde side of Jazz.
Airs: Every Wednesday from 11:00 PM to 12:00 AM

Coming up at 11:00 PM on March 22nd, 2023:
Vibes player Walt Dickerson - a quartet from 1962 with Andrew Hill on piano, and a 1978 duo recording with guitarist Pierre Dorge. Bruce Walton hosts.
| Date | Host | Highlight | On Demand |
| --- | --- | --- | --- |
| Mar. 15, 2023 | not Imp-Yam Cataracts | Shabaka Hutchings & The Ancestors LIVE | available |
| Mar. 8, 2023 | Bruce Walton | Ornette's birthday | available |
| Mar. 1, 2023 | not Imp-Yam Cataracts | Sonny Simmons & Robert Stewart Live in Los Angeles, 1999 | available |
| Feb. 22, 2023 | Bruce Walton | Jimmy Giuffre in the 1960's | available |
| Feb. 8, 2023 | Bruce Walton | Bennu + Sonny Rollins live | available |
Rabble Without a Cause features:
Avant-garde Jazz
Live performances of local and international Musicians
The analysis of new currents thoughout the history of Jazz
Rabble Without A Cause is a program devoted to the Avantgarde side of Jazz. It features Jazz Avantgarde music of all times. Forexample, Louis Armstrong was an avangarde artist when he first played West End Blues in 1921 !
Duke Ellington, the most intensive innovator of Jazz History has been a perpetual avantgardist creating sound textures, styles that were constantly sounding new. Jazz Avantgarde has exploded since the early '60 when a score of very creative musicians from John Coltrane to Charles Mingus to Cecil Taylor to Anthony Braxton and to a lots of canadian musicians including Peggy Lee.
RWAC features programs with biographical details of musicians, analysis, interviews and live on air performances of local musicians such as Billy Robinson, Kenji Omae, John Geggie, Rody Ellias, Steve Groves, Petr Cancura, GleBop, Anna Williams, Dan Friedman, Peter Turner, Linsey Wellman, Mike Essoudry and more to come!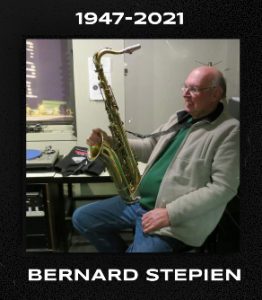 It is with great sadness that we announce the passing of Bernard Stepien. Bernard was a long time fixture at the station and in the local jazz scene where he was known for his virtuosic saxophone playing. After taking on Rabble Without A Cause in the 90's he became part of the Sweetman / Émond / Stepien axis of Jazz on CKCU, which reigned for decades. Beyond his life in music he was a researcher and software engineer at the University of Ottawa contributing to that body of knowledge with several publications.
Local funeral services and commemorative jam sessions will be delayed until Ottawa is out of the COVID red-zone. At that time we'll let everyone know how best to pay their respects. CKCU has been running a range of produced carts and best-of shows commemorating his work at the station over the next while, and will be making a gift to the family. He is survived by his son Thomas Stepien, who also broadcasted on CKCU as the well known DJ Teknobrat. Please keep his family in your thoughts.
Here is a link to two programs that Ron Steeds produced to commemorate Bernard:
https://cod.ckcufm.com/programs/94/51383.html
https://cod.ckcufm.com/programs/95/51385.html
Here is a link to an article by Peter Hum in the Ottawa Citizen:
https://ottawacitizen.com/entertainment/jazzblog/remembering-ottawas-bernard-stepien-renaissance-man-computer-scientist-jazz-saxophonist-and-broadcaster

Subscribe to Rabble Without A Cause