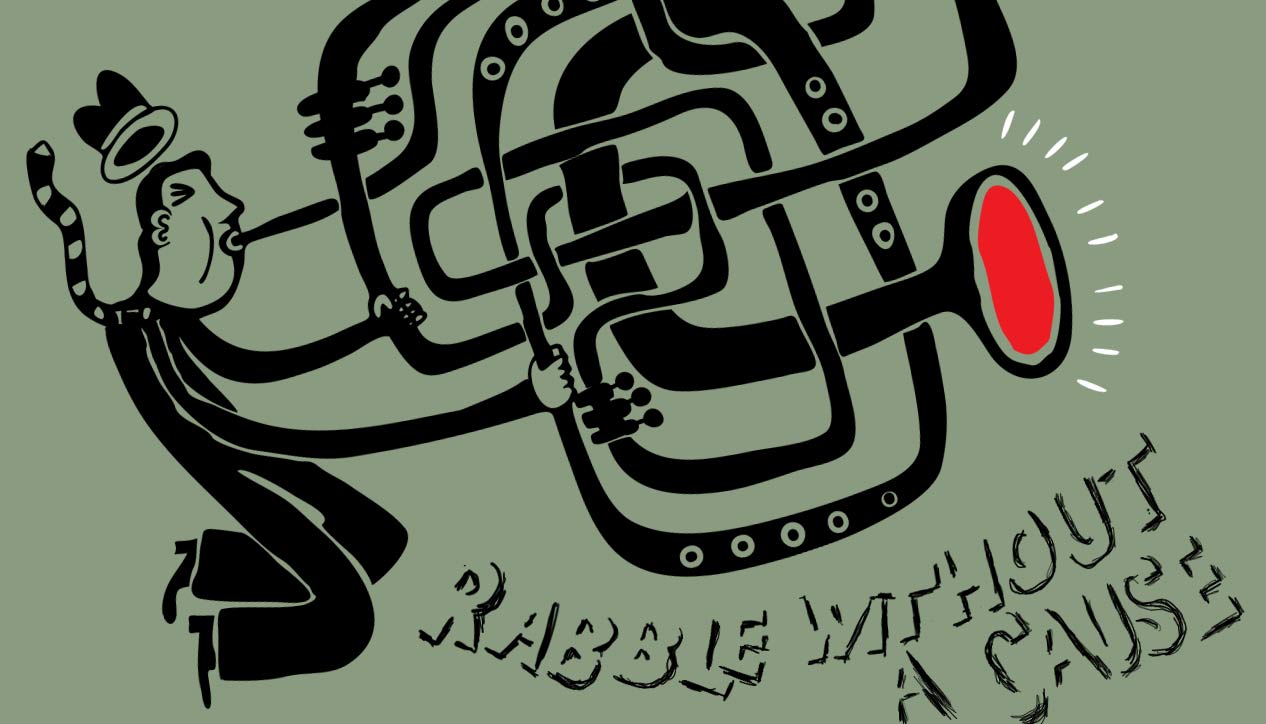 Rabble Without A Cause is a program devoted to the Avantgarde side of Jazz.
Hosted by: Bernard Stepien, Ron Steeds and Bruce Walton
Airs: Every Wednesday from 11:00 PM to 12:00 AM

Join Ron Steeds for avant-garde Jazz, live performances by local and international musicians and analysis of new currents throughout the history of Jazz.
| Date | Host | Highlight | On Demand |
| --- | --- | --- | --- |
| Dec. 22, 2021 | Ron Steeds | German born pianist Georg Graewe recorded his solo piano album STILLS AND STORIES December 21 & 22, 2010 for the Random Acoustics label. | available |
| Dec. 15, 2021 | Ron Steeds | Mat Walerian, Matthew Shipp and William Parker recorded THIS IS BEAUTIFUL BECAUSE WE ARE BEAUTIFUL PEOPLE December 15, 2015 for the ESP-Disk label | available |
Rabble Without a Cause features:
Avant-garde Jazz
Live performances of local and international Musicians
The analysis of new currents thoughout the history of Jazz
Rabble Without A Cause is a program devoted to the Avantgarde side of Jazz. It features Jazz Avantgarde music of all times. Forexample, Louis Armstrong was an avangarde artist when he first played West End Blues in 1921 !
Duke Ellington, the most intensive innovator of Jazz History has been a perpetual avantgardist creating sound textures, styles that were constantly sounding new. Jazz Avantgarde has exploded since the early '60 when a score of very creative musicians from John Coltrane to Charles Mingus to Cecil Taylor to Anthony Braxton and to a lots of canadian musicians including Peggy Lee.
RWAC features programs with biographical details of musicians, analysis, interviews and live on air performances of local musicians such as Billy Robinson, Kenji Omae, John Geggie, Rody Ellias, Steve Groves, Petr Cancura, GleBop, Anna Williams, Dan Friedman, Peter Turner, Linsey Wellman, Mike Essoudry and more to come!

Subscribe to Rabble Without A Cause