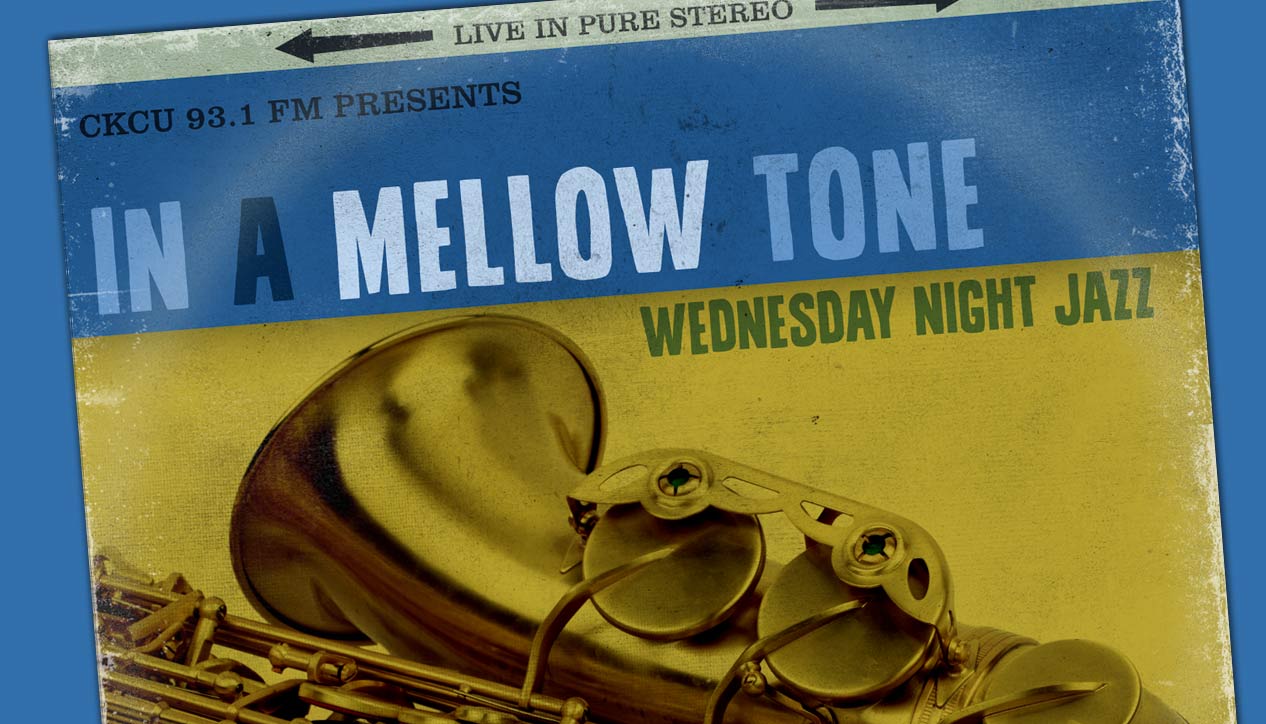 Join your hosts Ron Steeds, Bruce Walton, Natalie McGrath, and/or Heavy Ben for 2 hours of great jazz. an introduction to the entire history of jazz.
Hosted by: Ben Armstrong, Bruce Walton, Ron Steeds and Natalie McGrath
Airs: Every Wednesday from 9:00 PM to 11:00 PM

Coming up at 9:00 PM on October 12th, 2022:
Tonight you'll hear four sets of jazz recorded October 12 - the first set from the '50's, the second set from the '60's, the third set from the '80's, and the fourth set from the '90's. You'll hear Sonny Criss, Zoot Sims, Gerry Mulligan, Wes Montgomery, Henry Threadgill, Donald Byrd, Ingrid Jensen, and the duos of Eric Watson & John Lindberg, David Murray & Dave Burrell, Rob Brown & Matthew Shipp, among others. Ron Steeds hosts this week.
| Date | Host | Highlight | On Demand |
| --- | --- | --- | --- |
| Oct. 5, 2022 | Heavy Ben | Pharoah Sanders | available |
| Sep. 28, 2022 | Natalie McGrath | The Pat Metheny Experience: A deep dive into his "Side-Eye NYC (V1.IV)" album and tour | available |
| Sep. 21, 2022 | Bruce Walton | Ron Miles /​ Euro-jazz | available |
| Sep. 14, 2022 | Ron Steeds | Recordings made for the ECM label in September between 1970 and 2002, | available |
| Sep. 7, 2022 | Heavy Ben | It's a Re-Ron of... The Vinyl Inbox | |
| Aug. 24, 2022 | Bruce Walton | Space Is The Place: Sun Ra, part 2 | available |
IN A MELLOW TONE INTRODUCES LISTENERS TO THE ENTIRE HISTORY OF JAZZ, FROM ITS BEGINNINGS TO THE LATEST INNOVATIONS. THE HOSTS DRAW ON THEIR LARGE PERSONAL CD AND LP COLLECTIONS TO SUPPLEMENT CKCU'S EXTENSIVE RESOURCES.
IN A MELLOW TONE was created and hosted by Ron Sweetman until he retired from radio in Septermber 2015. The program has been a weekly fixture on CKCU-FM 93.1 since May 1976. He was a founder member of L'Atelier de Musique Experimentale (1972), Jazz Ottawa (1976), and Music Now (1997). He has written for CODA magazine since 1970, and has been a member of the Down Beat International Critics Poll since 1982.
IN A MELLOW TONE is now hosted by a rotating collective of jazz zealots including Ron Steeds, Bruce Walton and Heavy Ben. They intend on taking IAMT forward with the high standards of broadcasting that Ron Sweetman established for decades.
Like us on Facebook: http://facebook.com/ckcumellowtone

Subscribe to In A Mellow Tone