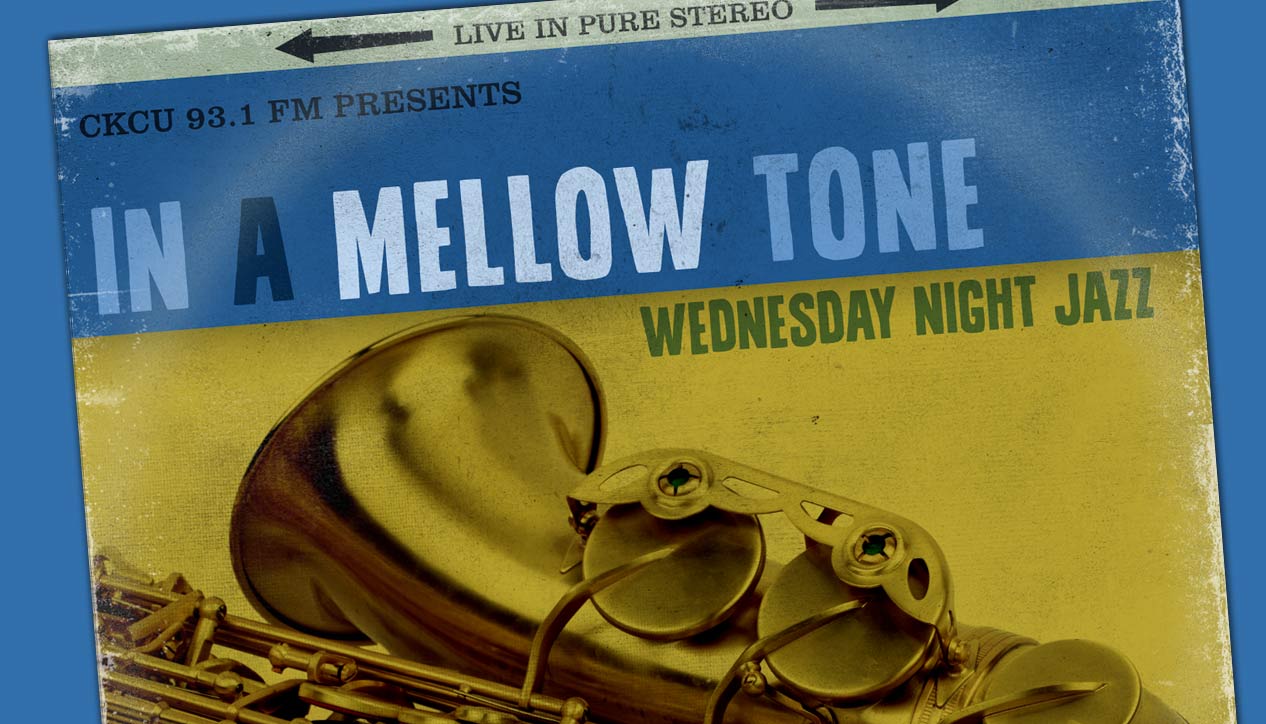 An introduction to the entire history of jazz, from its beginnings to the latest innovations.
Hosted by: Bernard Stepien, Ron Steeds, Jean-Michel Labatut and Jim Reil
Airs: Every Wednesday from 9:00 PM to 11:00 PM

Expect a focus on a musician, a city, a festival, an instrument, a record label or on recent releases from the beginnings of Jazz to its latest innovations.
IN A MELLOW TONE INTRODUCES LISTENERS TO THE ENTIRE HISTORY OF JAZZ, FROM ITS BEGINNINGS TO THE LATEST INNOVATIONS. THE HOSTS DRAW ON THEIR LARGE PERSONAL CD AND LP COLLECTIONS TO SUPPLEMENT CKCU'S EXTENSIVE RESOURCES.
IN A MELLOW TONE was created and hosted by Ron Sweetman until he retired from radio in Septermber 2015. The program has been a weekly fixture on CKCU-FM 93.1 since May 1976. He was a founder member of L'Atelier de Musique Experimentale (1972), Jazz Ottawa (1976), and Music Now (1997). He has written for CODA magazine since 1970, and has been a member of the Down Beat International Critics Poll since 1982.
IN A MELLOW TONE is now hosted by a rotating collective of jazz zealots including Ron Steeds, Jim Reil, Aidian Thomas, Jean-Michel Labatut, Allan Wigney and Mark Keil. They intend on taking IAMT forward with the high standards of broadcasting that Ron Sweetman established for decades.
Like us on Facebook: http://facebook.com/ckcumellowtone

Subscribe to In A Mellow Tone