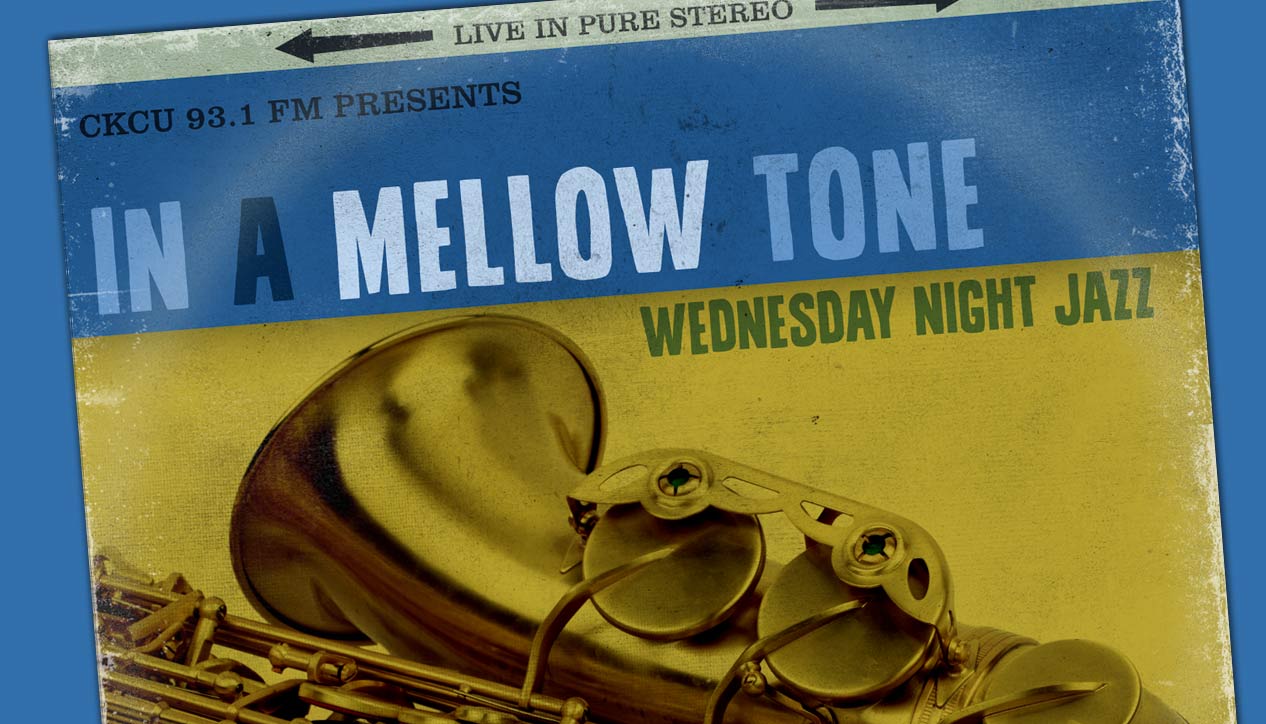 An introduction to the entire history of jazz, from its beginnings to the latest innovations.
Hosted by: Bernard Stepien, Ron Steeds, Mark Keill, Allan Wigney, Jean-Michel Labatut and Aidian Thomas
Airs: Every Wednesday from 9:00 PM to 11:00 PM

Coming up at 9:00 PM on November 14th, 2018:
Ron Steeds plays jazz recorded November 14 including sessions led by Joe Henderson, George Wallington, Franz Koglmann, McCoy Tyner, among other. Ron begins a new feature this week: he plays, on vinyl, a classic recording from beginning to end. This week we hear Charles Mingus' album "East Coasting" for the Bethlehem label, recorded in August of 1957.
| Date | Host | Highlight | On Demand |
| --- | --- | --- | --- |
| Nov. 7, 2018 | Jean-Michel Labatut | The Blue Notes in South Africa and in England | available |
| Oct. 31, 2018 | Ron Steeds & Jean-Michel Labatut | Funding Drive Episode #2 | available |
| Oct. 24, 2018 | Ron Steeds | Funding Drive Episode #1 | available |
| Oct. 17, 2018 | Jim Reil | Craig Taborn and Tim Berne | available |
| Oct. 10, 2018 | Bernard Stepien | French Bass Clarinetist Louis Sclavis vs ECM | available |
| Oct. 3, 2018 | Ron Steeds | Some music recorded October 3 between 1930 and 1997 as well as some new releases. | available |
IN A MELLOW TONE INTRODUCES LISTENERS TO THE ENTIRE HISTORY OF JAZZ, FROM ITS BEGINNINGS TO THE LATEST INNOVATIONS. THE HOSTS DRAW ON THEIR LARGE PERSONAL CD AND LP COLLECTIONS TO SUPPLEMENT CKCU'S EXTENSIVE RESOURCES.
IN A MELLOW TONE was created and hosted by Ron Sweetman until he retired from radio in Septermber 2015. The program has been a weekly fixture on CKCU-FM 93.1 since May 1976. He was a founder member of L'Atelier de Musique Experimentale (1972), Jazz Ottawa (1976), and Music Now (1997). He has written for CODA magazine since 1970, and has been a member of the Down Beat International Critics Poll since 1982.
IN A MELLOW TONE is now hosted by a rotating collective of jazz zealots including Ron Steeds, Jim Reil, Aidian Thomas, Jean-Michel Labatut, Allan Wigney and Mark Keil. They intend on taking IAMT forward with the high standards of broadcasting that Ron Sweetman established for decades.
Like us on Facebook: http://facebook.com/ckcumellowtone

Subscribe to In A Mellow Tone