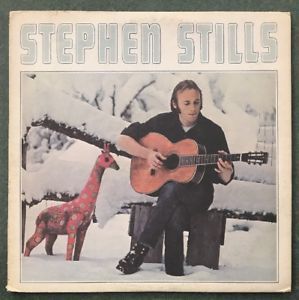 Roots and Rhythms
Sunday June 2nd, 2019 with Ron Steeds
The Acoustic Guitar As Tiny Orchestra
In the hands of an outstanding musician, the acoustic guitar can sound like an entire band. It can be percussive, it can run a bass line, it can provide a rhythm and a melody - all at the same time! This next hour of music aims to prove it. Please enjoy a versatile instrument in the hands of several masters.
Introduction / Hear The Wind Howl / Busted Bicycle
Leo Kottke - My Feet Are Smiling - Capitol Records
Kill It Kid
Todd Albright - Detroit Twelve String: Blues and Rags - Third Man Records
John Henry
John Fahey - Blind Joe Death - Takoma Records
Keep Your Lamps Trimmed And Burning
Hot Tuna - Live At The New Orleans, Berkeley, California September 1969 - RCA
David Goliath
David Rea - By The Grace Of God - True North

The English Dance
John Renbourn - The Black Balloon - Electric Muse Records
Crossroads / You Can't Catch Me
Stephen Stills - Live - Atlantic Records
Black Queen
Stephen Stills - Stephen Stills 1 - Atlantic Records
Blues Man
Stephen Still - Manassas - Atlantic Records
Mountain Time
Joe Bonamassa - An Acoustic evening At The Vienna Opera House - JR Adventures