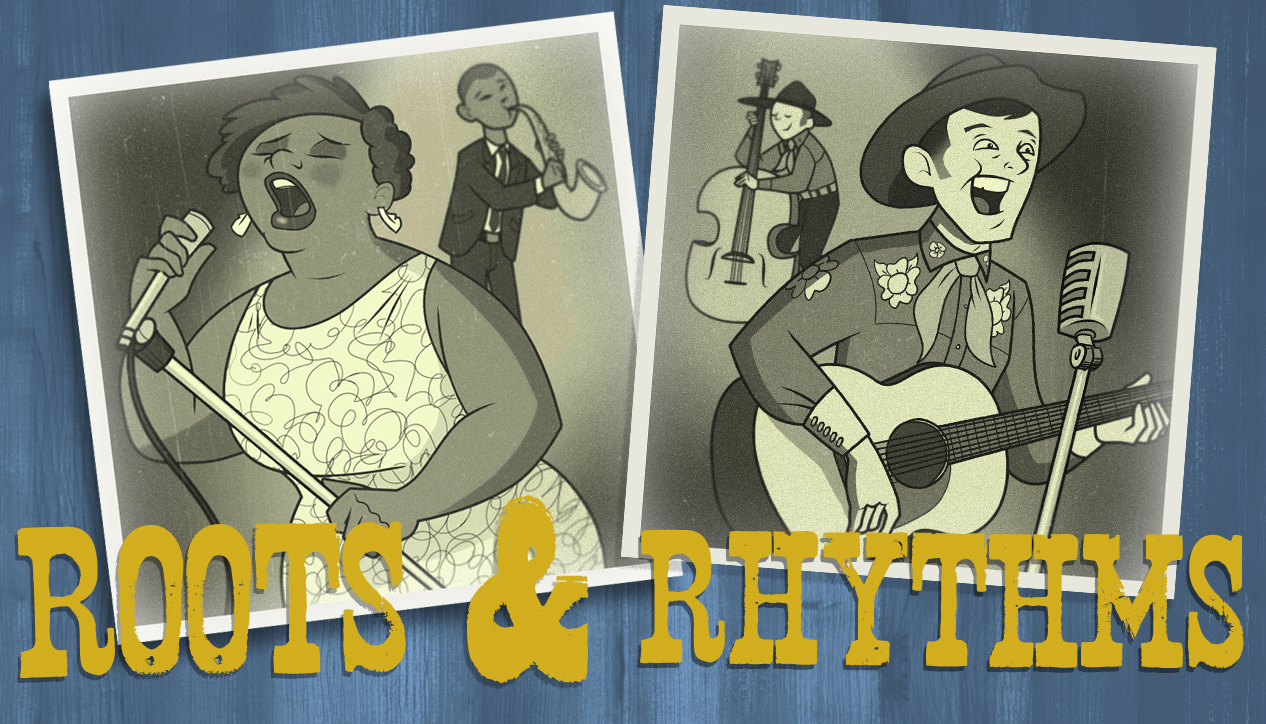 Roots & Rhythms is a roots music program that swings, jumps, or rocks.
Hosted by: Renny G
Airs: Every Sunday from 8:00 PM to 9:00 PM

Coming up at 8:00 PM on November 17th, 2019:
DR. FEELGOOD - One of the greatest pub rock groups of all time. Lee Brilleaux & his cohorts resurrected great blues & R'n'B in a raw rockin' style. A precursor of punk rock.
| Date | Host | Highlight | On Demand |
| --- | --- | --- | --- |
| Nov. 10, 2019 | Recalcitrant Renny | LAST CALL - For my last funding drive show a last ditch effort. I'm pullin' out the stops! Expect Desperate Rock'n'Roll & Rockabilly, 11th hour R'n'B and hot begging Blues. Long sets with minimal nagging. Do the right thing & please donate. | available |
| Nov. 3, 2019 | Reefer Renny | POT LUCK! Songs about pot played in an attempt to obtain some of your stash cash for funding drive. | available |
| Oct. 27, 2019 | Raunchy Renny | SMUT FOR BUCK$!!! The notorious annual funding drive show featuring dirty blues, corrupting country, raunchy rockabilly & risqué rhythms about the bedroom boogie. Double entendres for double the fun. | available |
| Oct. 20, 2019 | Ramblin' Renny | Straight Outta Compton with the TOWN HALL PARTY. Country music & rockabilly from the Fifties & Sixties. Joe & Rose Lee Maphis, Larry Collins, George Jones, Tex Williams & more. | available |
| Oct. 13, 2019 | Renny Ray Less | RUDY RAY MOORE: Before his Dolemite persona, before his party records & blaxplotation movies of the 70's, Rudy Ray Moore was a triple threat: an R&B singer, dancer & comedian. This episode features RRM's early recordings from the Fifties & Sixties. | available |
| Oct. 6, 2019 | Ramblin' Renny | THE DEVIL'S HARP - Some of the big guns of blues harmonica. | available |
Roots & Rhythms started out in 1997 as a roots music program (older blues, country, r&b and rock(abilly), with some contemporary bands thrown in as well. Most programs were devoted to a specific artist, label, city or genre. Since then, the core concept has remained the same, but has been broadened to include more mix-type programs blending eclectic choices across genre and time periods. Throughout, the emphasis has been on music that swings, jumps, or rocks.
You can contact Renny at renny@ckcufm.com
- Graphic by the infamous illustrator and animator Ian Jeans http://ianjeans.blogspot.ca/


Subscribe to Roots and Rhythms