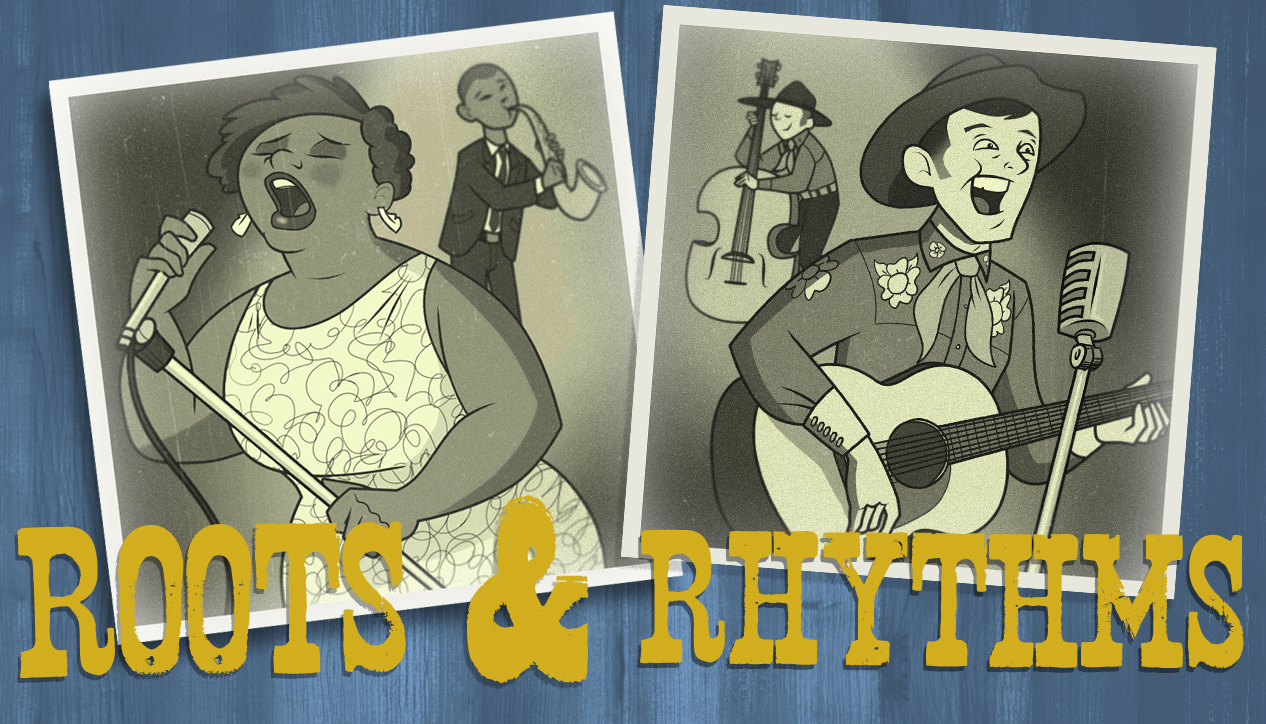 Roots and Rhythms
Sunday May 26th, 2019 with Reprobate Renny
DRINK! DRANK! DRUNK! Great old R&B, Country & Blues about drinking & a surprise or two.
Waiting And Drinking
CALVIN BOZE - Wailin' Daddy - Blow Man Blow: Rockin' Through The '50s - 1950 Aladdin Records/2011 Fantastic Voyage
Give Me One Drink
SAMMY COTTON - The Okeh Rhythm & Blues Story 1949-1957 - 1953 OKeh Records/1991 Sony Music Entertainment Inc.
Thinkin' & Drinkin'
AMOS MILBURN - Rockin' & Drinkin' - 1952 Aladdin Records/2012 Jasmie Records
Drinkin' Blues
WYNONIE "MR. BLUES" HARRIS with THE LUCKY MILLINDER ORCHESTRA - Rock, Mr Blues! - 1952 King Records/2007 Rev-Ola Bandstand
Sittin' Here Drinkin'
CHRISTINE KITTRELL - I'm A Bad, Bad Girl: Seven Dozen Dusky Divas 1939 - 1953 - 1952 Tennessee Records/2004 Indigo Recordings
Keep On Drinking
JOHNNY YOUNG - CHICAGO BLUES - 1968/2011 Arhoolie Records
Sloppy Drunk Blues
JOHNNY JONES - Johnny Jones With Billy Boy Arnold - recorded live at the Fickle Pickle 1963/1979 Alligator Records
Drunk Again
CHAMPION JACK DUPREE - Rocks - 1954 Red Robin Records/2018 Bear Family Records
Drunk
JIMMY LIGGINS & HIS 3-D MUSIC - Jimmy Liggins And His Drops Of Joy - 1953 Specialty Records/1990 Ace Records
Drunk, Drunk, Drunk
THE KIDDS - The Cosimo Matassa Story - 1954 Imperial Records/2007 Proper Records
When I get Drunk
EDDIE "CLEANHEAD" VINSON - Old Maid Boogie - 1947 Mercury Records/1998 Blue Boar Records
I Ain't Drunk
LONNIE "THE CAT" with BOBBY HINES BAND - Ike Turner - That Kat Sure Could Play!: The Singles 1951 To 1957 - 1954 RPM Records/2010 Secret Records
Drunk And Nutty Blues
THE ALLEN BROTHERS - White Country Blues (1926-1938) - 1934 Vocalion (unissued)/1993 Columbia Legacy/Sony Music Entertainment Inc.
Drunkard's Special
COLEY JONES - Anthology Of American Folk Music, Vol. 1A: Ballads - 1929 Columbia Records/1997 Smithsonian Folkways
Drunk Man's Wiggle
JIMMY MYERS - Boppin' Hillbilly Vol. 7 - 1951 Fortune Records/1989 White Label Records
Drinkin' Beer All Night
DANNY DEDMON - Boppin' Hillbilly - 1949 Imperial Records/1993 White Label Records
Yes I Guess They Oughta Name A Drink After You
JOHN PRINE - Great Days: The John Prine Anthology - 1972 Atlantic Records/1993 Rhino Records
Gettin' Drunk
THE BEAT FARMERS - Viking Lullabys - 1994 Sector 2 Records
Here I Am Drunk Again
BLOODSHOT BILL - All Messed Up - 2007/2010 Hog Maw Records

Drunken Guitar
TOMMY STEELE a.k.a. THE LUSHES - Las Vegas Grind Part 1 - 1960 Decca Records/1988 Strip Records