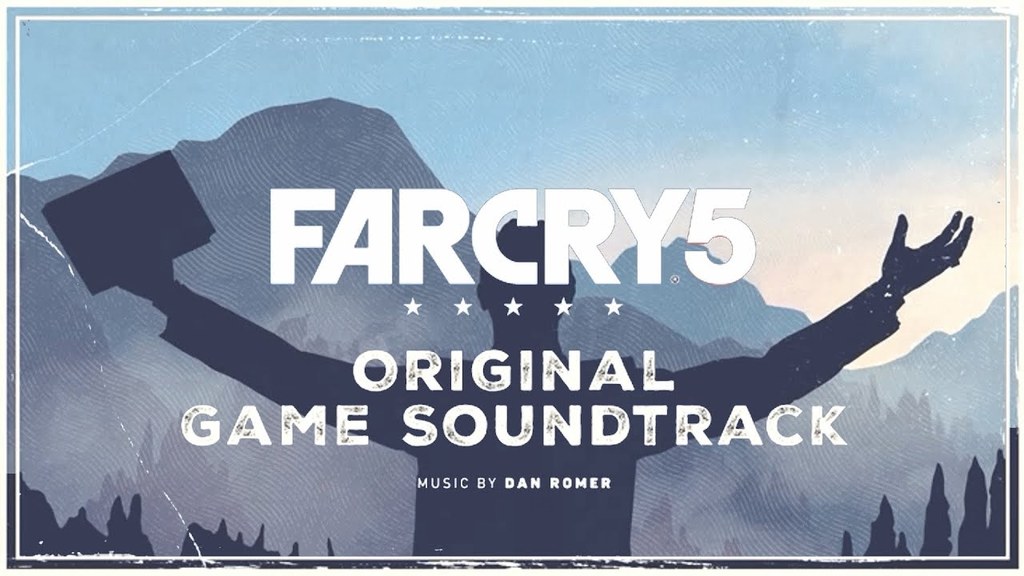 Grab The Guide
Thursday November 11th, 2021 with TwoKat
【HP+】Grab The Guide's Far Cry 5 Anthology Part II: The Resistance
~Lest we Forget~ ❕ 𝗔𝗖𝗛𝗜𝗘𝗩𝗘𝗠𝗘𝗡𝗧 𝗨𝗡𝗟𝗢𝗖𝗞𝗘𝗗: Meet The Hope County Resistance ❕ 𝙒𝙚𝙡𝙘𝙤𝙢𝙚 𝙗𝙖𝙘𝙠 𝙩𝙤 𝙖𝙣𝙤𝙩𝙝𝙚𝙧 𝙚𝙥𝙞𝙨𝙤𝙙𝙚 𝙤𝙛 𝙂𝙧𝙖𝙗 𝙩𝙝𝙚 𝙂𝙪𝙞𝙙𝙚! Before I begin, I want to remind everyone once again about the 𝗙𝘂𝗻𝗱𝗶𝗻𝗴 𝗗𝗿𝗶𝘃𝗲 happening from October 29 - November 14! The Funding Drive is a wonderful way to support CKCU and all of the shows on the station. We can't do this without our wonderful audiences, so please if you have the means support the station and local radio! Thank you so much again for your continued support. 𝙁𝙪𝙣𝙙𝙞𝙣𝙜 𝘿𝙧𝙞𝙫𝙚 𝙞𝙨 𝙤𝙣 𝙪𝙣𝙩𝙞𝙡 𝙉𝙤𝙫𝙚𝙢𝙗𝙚𝙧 𝟭𝟰𝙩𝙝 𝙨𝙤 𝙞𝙛 𝙮𝙤𝙪 𝙖𝙧𝙚 𝙖𝙗𝙡𝙚 𝙩𝙤, 𝙥𝙡𝙚𝙖𝙨𝙚 𝙨𝙪𝙥𝙥𝙤𝙧𝙩 𝙩𝙝𝙚 𝙨𝙩𝙖𝙩𝙞𝙤𝙣! Now, for some news! 𝘼 𝙣𝙚𝙬 𝙂𝙧𝙖𝙗 𝙏𝙝𝙚 𝙂𝙪𝙞𝙙𝙚 𝙛𝙚𝙖𝙩𝙪𝙧𝙚 𝙝𝙖𝙨 𝙚𝙣𝙩𝙚𝙧𝙚𝙙 𝙩𝙝𝙚 𝙛𝙧𝙖𝙮! Introducing... the Star! ★彡 I've realized that I really do enjoy having the full album track list available on our page for you when I talk about entire games. The beast of a list we had last week (which you can find on our show page!) was an incredible amount of fun for me to put together, so I am continuing that idea by posting the full album lists from now on! However, I will still be letting you know which songs I played live by putting this star ★彡 beside them! The songs will all be played in order as well, so you don't have to worry about which song came first - you just have access to everything now! 𝘼𝙣𝙙 𝙣𝙤𝙬 𝙛𝙤𝙧 𝙩𝙝𝙚 𝙢𝙖𝙞𝙣 𝙚𝙫𝙚𝙣𝙩... 𝙁𝙖𝙧 𝘾𝙧𝙮 𝟱! This week I'm continuing our Far Cry 5 Anthology by talking about the Hope County Resistance! I introduce the regions of the game and talk about the resistance members in each one! I'm also playing songs from the official OST by Dan Romer. Make sure you tune in to next weeks show because we're tackling the other group in Far Cry 5. You guessed it... the villians. Eden's Gate and the Seed Siblings themselves. Come check it out next week Thursday! Thank you all so much for hanging out with Grab The Guide, and I hope you enjoy the playlist! ▶️ 𝙋𝙍𝙀𝙎𝙎 𝙎𝙏𝘼𝙍𝙏!
★彡 Now That This Old World Is Ending
Dan Romer - Far Cry 5 (Original Game Soundtrack)
Our Country Made a Promise
Dan Romer - Far Cry 5 (Original Game Soundtrack)
You Cannot Trust a Liar
Dan Romer - Far Cry 5 (Original Game Soundtrack)
Free of All Desire
Dan Romer - Far Cry 5 (Original Game Soundtrack)
★彡 The Lights Will All Go Out
Dan Romer - Far Cry 5 (Original Game Soundtrack)
The Shackles I Wore
Dan Romer - Far Cry 5 (Original Game Soundtrack)
★彡 In The Forest Hides a Light
Dan Romer - Far Cry 5 (Original Game Soundtrack)
The Devil's Friends Hide in the Dark
Dan Romer - Far Cry 5 (Original Game Soundtrack)
★彡 Step into the Garden
Dan Romer - Far Cry 5 (Original Game Soundtrack)
Their Thrones Become Electric Chairs
Dan Romer - Far Cry 5 (Original Game Soundtrack)
They Won't Get Past the Gate
Dan Romer - Far Cry 5 (Original Game Soundtrack)
★彡 When the Morning Light Shines In
Dan Romer - Far Cry 5 (Original Game Soundtrack)
Come Wisdom and Come Fire
Dan Romer - Far Cry 5 (Original Game Soundtrack)
★彡 In Holy Water There Can Be No Tears
Dan Romer - Far Cry 5 (Original Game Soundtrack)
★彡 His Soul Was Free From Sin
Dan Romer - Far Cry 5 (Original Game Soundtrack)
★彡 I Must Protect My Place
Dan Romer - Far Cry 5 (Original Game Soundtrack)
★彡 See and Wait
Dan Romer - Far Cry 5 (Original Game Soundtrack)
Can't Be Touched or Be Seen
Dan Romer - Far Cry 5 (Original Game Soundtrack)
★彡 The Strong Don't Cry
Dan Romer - Far Cry 5 (Original Game Soundtrack)
★彡 Safe and Sound
Dan Romer - Far Cry 5 (Original Game Soundtrack)
My Soul Couldn't Laugh
Dan Romer - Far Cry 5 (Original Game Soundtrack)
They Can Never Smoke Us Out
Dan Romer - Far Cry 5 (Original Game Soundtrack)
The Time Has Come for Judgement
Dan Romer - Far Cry 5 (Original Game Soundtrack)
My Heart Never Loved
Dan Romer - Far Cry 5 (Original Game Soundtrack)
Bold and Brave
Dan Romer - Far Cry 5 (Original Game Soundtrack)
They Finally Meet Their Fate
Dan Romer - Far Cry 5 (Original Game Soundtrack)
As Long as We Can Fight
Dan Romer - Far Cry 5 (Original Game Soundtrack)
If The Nighttime Lasts Forever
Dan Romer - Far Cry 5 (Original Game Soundtrack)
Take Heed Young Heathen
Dan Romer - Far Cry 5 (Original Game Soundtrack)
The Blessing Just Takes Minutes
Dan Romer - Far Cry 5 (Original Game Soundtrack)
★彡 A New One Begins
Dan Romer - Far Cry 5 (Original Game Soundtrack)
𝙏𝙝𝙖𝙣𝙠𝙨 𝙛𝙤𝙧 𝙡𝙞𝙨𝙩𝙚𝙣𝙞𝙣𝙜!

𝙇𝙄𝙉𝙆𝙎

[𝘚𝘜𝘗𝘗𝘖𝘙𝘛 𝘛𝘏𝘌 𝘚𝘛𝘈𝘛𝘐𝘖𝘕] https://cod.ckcufm.com/pledge/

[𝘍𝘈𝘙 𝘊𝘙𝘠 5] https://www.ubisoft.com/en-ca/game/far-cry/far-cry-5

[𝘛𝘏𝘌 𝘍𝘈𝘙 𝘊𝘙𝘠 5 𝘚𝘖𝘜𝘕𝘋𝘛𝘙𝘈𝘊𝘒] https://open.spotify.com/album/1SHBTtjQvdlrWt3y7rtaHn?si=WhIDCZYoQvazhg-GiFonBg

[𝘍𝘖𝘓𝘓𝘖𝘞 𝘜𝘚] https://linktr.ee/grabtheguide