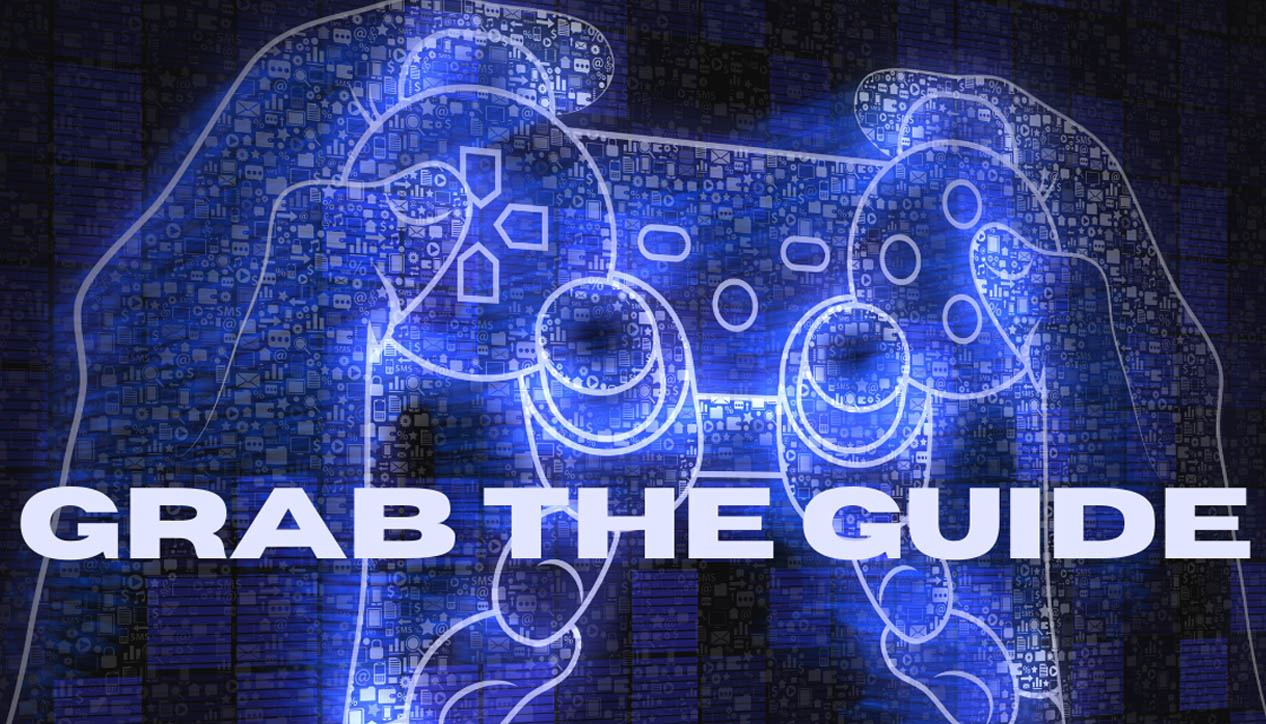 Grab The Guide is your program focused on video games and video game music.
Hosted by: Ty
Airs: Alternate Thursdays from 10:00 PM to 11:00 PM
Next broadcast: February 9th, 2023

A focus on video games and video game music. Each episode will cover a different game and music both from the game and that fits the feeling of the game. Memories, reviews, news of games and franchises and what fans think of games, etc.
INCOMING MESSAGE!
Thank you all so much for your support during this year's Funding Drive! Together, we raised $93.10! We raised more this year than we did last year and it's only year 2 of Grab the Guide! Thank you so much for supporting our show and supporting CKCU as well! Much love!
SUPPORT CKCU
https://cod.ckcufm.com/pledge/
FOLLOW US!
https://linktr.ee/grabtheguide
~
【Choose Your Status Effect!】
Each show will have a different status effect. Check them out below!
【HP+】NEW GAME+
This will focus on a new video game and everything surrounding it!

EXAMPLES: Final Fantasy XV, Nancy Drew Games
【AP+】CHARACTER SELECT
This will be a focus on a specific character and both music connected to them from their games and music inspired by them!

EXAMPLES: Yuna (FFX), Yoyo Yoko (Ehrgeiz)
【MP+】BONUS CONTENT
This will be a focus on a specific composer and games that they have composed for!

EXAMPLES: Chase Bethea, Yoko Shimomura
【XP+】CHAPTER SELECT
This will be for #throwbackthursday with a focus on vintage, classic and nostalgic games!

EXAMPLES: Brand New Quest, Tekken 3
【Lvl+】SPECIAL EVENT
This will be for a random special event or take-over including guest hosts, special playlists and more!

EXAMPLES: Birthday Playlists, Guest Playlists, Genre Theme


Subscribe to Grab The Guide