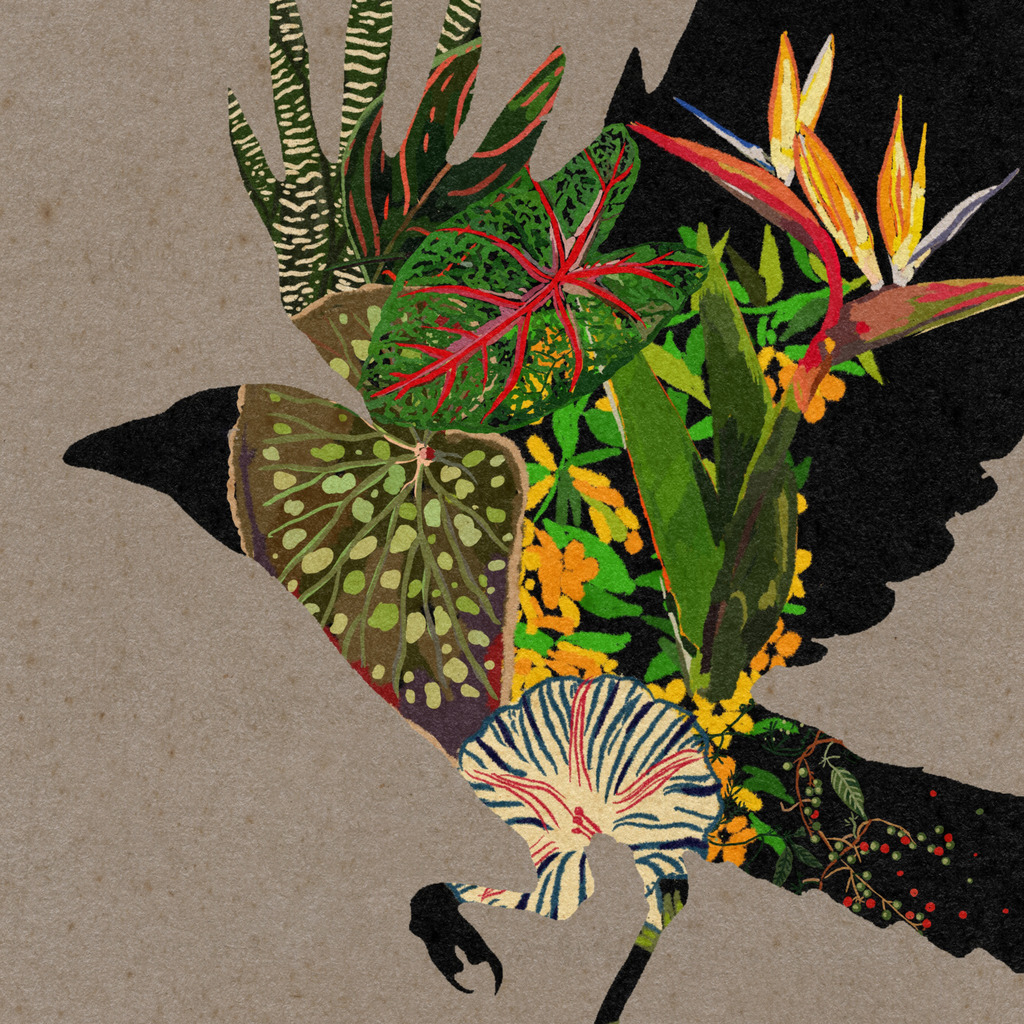 Chance Meeting
Friday January 21st, 2022 with Heavy Ben
Coversions IV: covers | versions | edits | dubs | remixes
Chance Meeting on ratio of a DJ and a bunch The first piece of today's program is from @0, "a compilation of ambient music for positive mental health" curated and mixed by Matt Black from UK electronic outfit Coldcut. @0 refers to that liminal state experienced many times where my mental and emotional stability was not solid and it felt like teetering on a zero axis about to fall into depression, or more rarely, mania. I found that ambient music, by making no psychic demands, often opened some space and with its soft fascination, subtly raised the energy, helping to avoid that downward spiral and navigate slowly up and out. @0 is a balance point.
https://coldcut.bandcamp.com/album/0
Unseen Onsen (Translucent Mix)
Rovo & System 7 - @0 - Ahead Of Our Time / Ninja Tune - 2021 (orig. 2013)

Papa Wuzza Rollinston
Patrick Cowley [orig. The Undisputed Truth] - Some Funkettes - Dark Entries - 2020 (recorded 1975-77)
Queen Of The Minstrels
Chronicles Dub Trio [orig. The Eternals] - Chapter II: Marcus Garvey - HAVNRecords - 2017

I Wouldn't Change A Thing (12" edit)
Coke Escovedo - 12" - Jazz Funk - 2003 (orig. 1976)
Last Nite A DJ Saved My Life (Mirage Remix)
Indeep (remixed by Mirage) - After Dark - Italians Do It Better - 2007
Rocket USA
Loop [orig. Suicide] - The World In Your Eyes - Head - 1987
Head Over Heels
Russell Louder [orig. Tears For Fears] - EVER NEW - Ever New - 2020

Hey Joe
Tony Roman and Nanette Workman [orig. Jimi Hendrix] - 7" / Fleurs D'Amour Fleurs D'Amitié - Canusa - 1967

It's Just Begun (original 7" version)
The Jimmy Castor Bunch - 7" - Kinetic - 1970
Habibi Disco Edits #1 (Give Me The Night)
BéTé [orig. George Benson] - Habibi Disco - (self released) - 2016
Smokin Dub
Gaudi with The Scientist - 100 Years of Theremin (The Dub Chapter) - Dubmission Records - 2020
Knife Slits Water (12" version)
A Certain Ratio - 12" - Factory - 1982