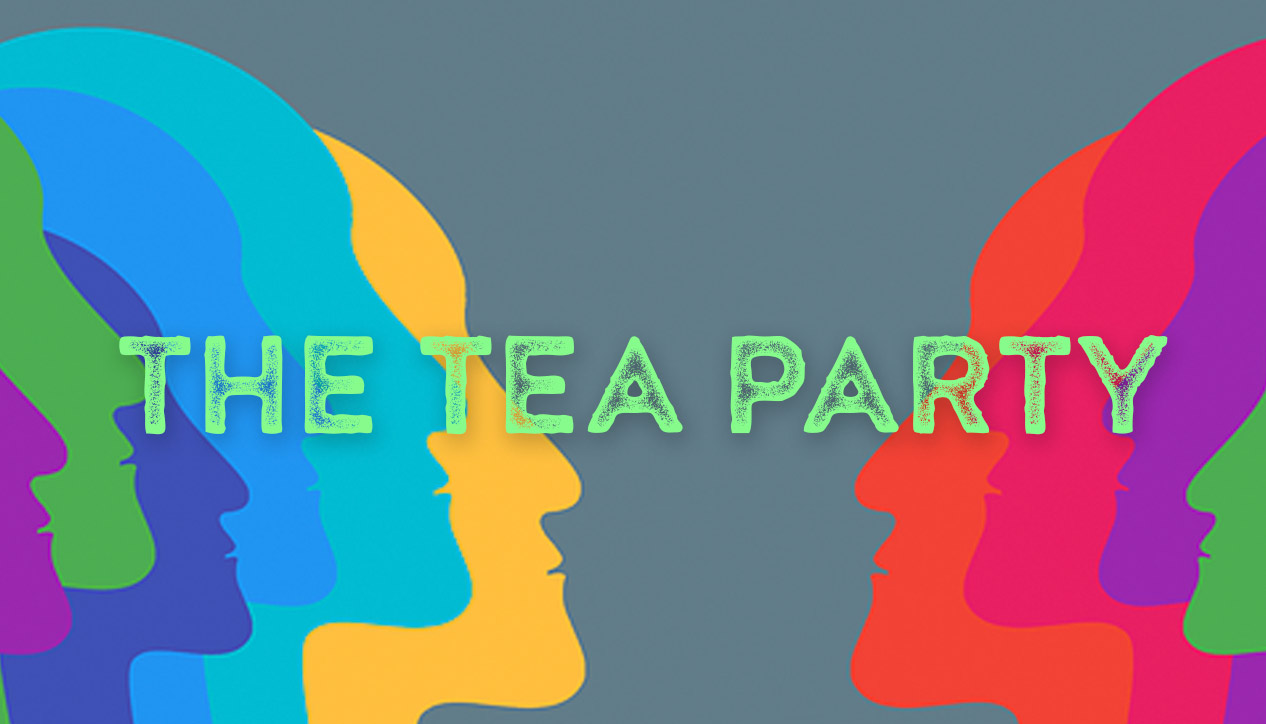 The Tea Party
Wednesday October 16th, 2019 with Brianna and Nico
Interview w Barbara Nzigiye & Lyra Evans from #WeStillDemand
hey hey hey, we're really loving these back to back moments we've been having lately, hope ya'll are not tired of us! hehe :): On tonight's show we are joined by Barbara and Lyra for a conversation about queer political involvement and activism. Barbara and Lyra came together, along with a group of Ottawa based queer peeps, earlier this year to discuss how 2SLGBTQ+ issues are routinely overlooked by politicians in the post-marriage equality era. Additionally, we will be having a conversation about the ways through which we can keep our queer communities politically engaged and active by discussing much of the work that remains to be done since the culmination of the marriage equality movement. VOTE VOTE VOTE VOTE VOTE Have you voted? Unsure who to vote for? We've found some great resources to help you exercise your democratic right to vote, babes!
https://www.macleans.ca/politics/2019-federal-election-platform-guide-where-the-parties-stand-on-everything/?fbclid=IwAR0xO9jwBd7X-2Ie3Rea45teS8Pid0MnOLhC1nlFOV4uzDG_TNrDQOXoggk
https://canada.isidewith.com/political-quiz?fbclid=IwAR3-dMosG-XGWvpqacAxEKzCpa2MDCBsdU7hplr8bl2cbsXIFXErKq36kPQ
VOTE VOTE VOTE VOTE VOTE As always, fre$h & fun tunes to help guide you through this late night tea parti <3 Follow us on Instagram to stay up to date on upcoming content! @TheTeaParty613 Are you a member of our community and want to share your work, voice, talent, event, or opinion at one of our bi-weekly tea parties? Do you have suggestions, questions, or an idea you want us to discuss? Send us an email, we would love to hear from you! TheTeaParty613@gmail.com Events (catch ya there, maybe?) : Oct 17, 2-6pm. Defining Ottawa Together: Culture In The Official Page. @110 Laurier Ave W/ Ottawa City Hall. We hope to support the development of Ottawa as an international cultural capital that: - works toward reconciliation and d​ecolonization; -offers meaning and quality of life to all residents; and -attracts talent, tourists and business. The session will include an international panel, a short video of interview highlights from a cross-section of Ottawa citizens, and important opportunities for input through maps, ideas and words. Oct 20, 2-5pm. Affirm Project Clothing Swap - Now With Suits, @222 Somerset St W./ Kind Space. Join us at Kind Space for another trans-positive clothing swap with the Affirm Project, a participatory research project with United Way Ottawa. We have a number of men's suits on top of the rest of our clothing. If you don't have anything to donate, you can still take clothes.
https://www.facebook.com/events/609958763151945/
OCT 21ST: CANADIAN FEDERAL ELECTION. GO VOTE. REMEMBER: YOU ARE ENTITLED TO THREE CONSECUTIVE HOURS OFF WORK TO VOTE IF YOUR EMPLOYMENT COMMITMENTS PREVENT YOU FROM GETTING TO THE POLLS. YOUR EMPLOYER IS LEGALLY OBLIGED TO DO THIS FOR YOU. VOTE VOTE VOTE VOTE VOTE, OUR FUTURE DEPENDS ON IT. Oct 26, 1-4pm. Deepening Connection: A Couples' Workshop, @57 Lyndale Ave/ The Original Arts & Community Centre. Do you feel like you and your partner have a solid, healthy relationship, yet know that you're only just scratching the surface of your total potential? What if you could spend 3 whole hours of quality time together, learn new tools to help you deepen your connection and strengthen your communication all the while having fun (it's true, this is going to be FUN!)? Here you'll get to really (re)connect with one another, learn something new about each other and leave the workshop feeling totally in love and excited to take on the world together (because you know that when you **really** have each other, you're unstoppable.
https://www.facebook.com/events/507540100043777/
Oct 28, 7-9pm. Polybilities Discussion Group - October, @222 Somerset St W./Kind Space. An open and welcoming monthly discussion group exploring topics around polyamory, open relationships, and other non-monogamous relationship dynamics. Open to all genders, sexual orientations, and relationship statuses. A safe space where confidentiality is maintained and openness is welcomed. October Topic: Surviving the holidays.
https://www.facebook.com/events/502932687162963/
Oct 29, 6-830pm. Sexual Health Shouldn't be Spooky, @57 Lyndale Ave/ The Origin Arts & Community Centre. Our African and Caribbean HIV Prevention Strategy Worker, Lydia, will be facilitating a Halloween themed workshop discussing race, culture, and sexual health on October 29th. This event will be prioritizing African, Caribbean and Black (ACB) youth and community members, however all are welcome to attend. Free refreshments, condoms and other sexual health resources, bus tickets provided, and rapid anonymous HIV testing done by our Anonymous HIV Testing Outreach Worker. Can't wait to see you there!
https://www.facebook.com/events/1118337668505503/
BP
Summer Walker - Last Day Of Summer
Lost In My Boots
Kwaye - Single
Break The Fall
Swsh - Single
Toronto
Snoh Aalegra - - Ugh, Those Feels Again