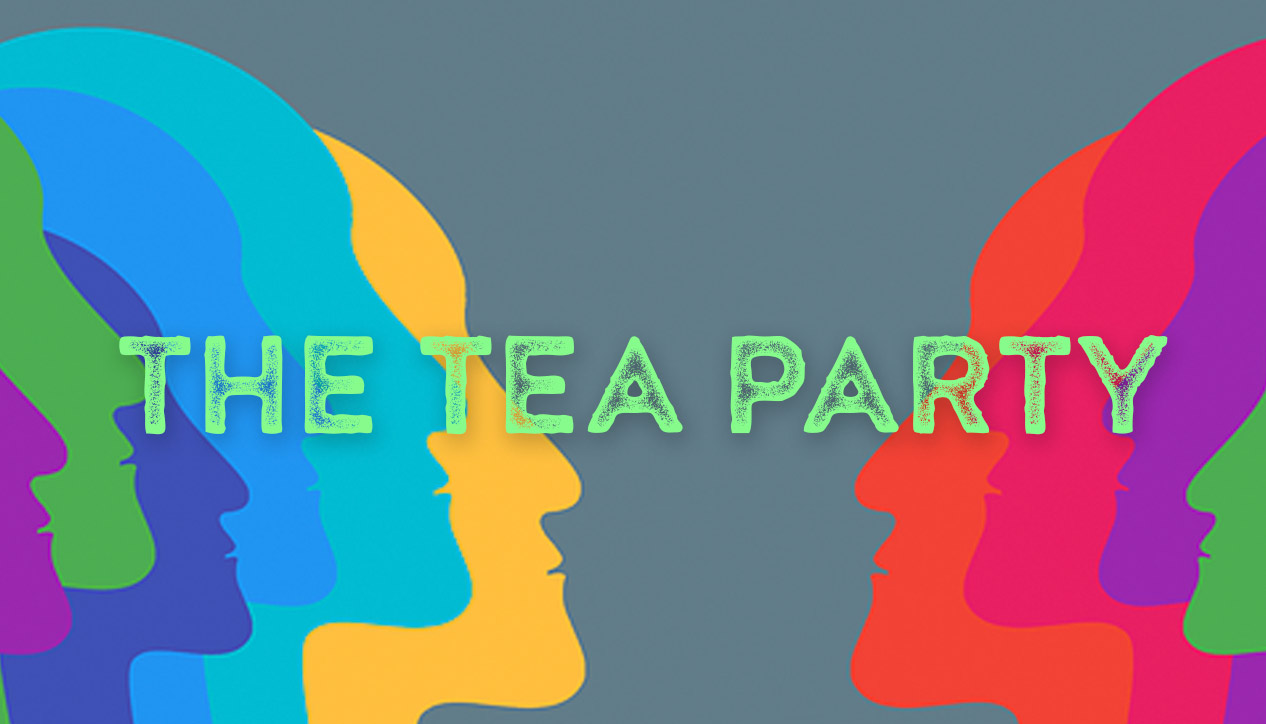 The Tea Party
Wednesday October 2nd, 2019 with Brianna and Nico
Questions About Men ft. Femme Vitale
SPECIAL GUEST ALERT!!!! We got Vivian from CKCU Femme Vitale to discuss our frustrations and pure confusion about men on tonight's show! You don't wanna miss this messy tea spilling! WE MIGHT COME FOR U (yes, even you Nico!) As always, fre$h & fun tunes to help guide you through this late night tea parti <3 Follow us on Instagram to stay up to date on upcoming content! @TheTeaParty613 Are you a member of our community and want to share your work, voice, talent, event, or opinion at one of our bi-weekly tea parties? Do you have suggestions, questions, or an idea you want us to discuss? Send us an email, we would love to hear from you! TheTeaParty613@gmail.com Events in the community: Oct 9, 5-730pm. HIV In Public: Reflections and The Way Forward, @222 Queen St Suite 1404. An exciting evening LGBTQ2+ networking, discussions, and an engaging panel on the state of progress and visibility for the HIV community. Register for free:
https://www.startproud.org/event/ottawa-hiv-in-public/?fbclid=IwAR12zHRwXIo40_KX2wJsxlJlCazdPugxOg4ExXutDnq6GTu0RiLqHqmsmpY
Oct 11, 5-8pm. In Studio | Ton studio, Ottawa Art Gallery @50 Mackenzie King Bridge. Join us and Montreal Makeup Artist Caleb Robinson for a glitter and glam workshop! Bring your own makeup. Snacks provided. Free for youth 15-25.
https://www.facebook.com/events/2406759299611771/
Oct 14, 7-10pm, GenderQuest - Thanksgiving Potluck, Kind Space @222 Somerset St W. Join us for a community Thanksgiving dinner! All are welcome.
https://www.facebook.com/events/1375938729230483/
Oct 18, 5pm. Changing the Narrative, MacOdrom Library @1125 Colonel By. ​The historical experiences of African, Caribbean and Black individuals are often ignored in mainstream discourse and memory today. These histories include slavery, segregation and socio-ecoonomic exclusion. Ignoring these experiences creates misconceptions of the fundamental role of African, Caribbean and Black populations in the creation of Canadian society while simultaneously contributing to stereotypes of ACB individuals and systematic racism and exclusion. There will be a 3-hour open discussion surrounding the following subtopics: - Why talking about history is important - History manifested as stereotypes today (e.g in media, pop culture, criminal justice system etc.) - Microaggressions in the workplace/school - How pursuing academia can or cannot change the narrative
https://www.facebook.com/events/392045861696869/
Blessed Up
Wande - Single
Call It Off (Feat. Claire Brooks)
Skinnydip - Call It Off - Single
Native Tongue
Mojo Juju ft. Pasefika Vitoria Choir - Native Tongue
Can't Lose
Phonzy - Single
False Moon
Them Are Us Too - Remain
Des Bisous Partout
MUNYA - North Hatley