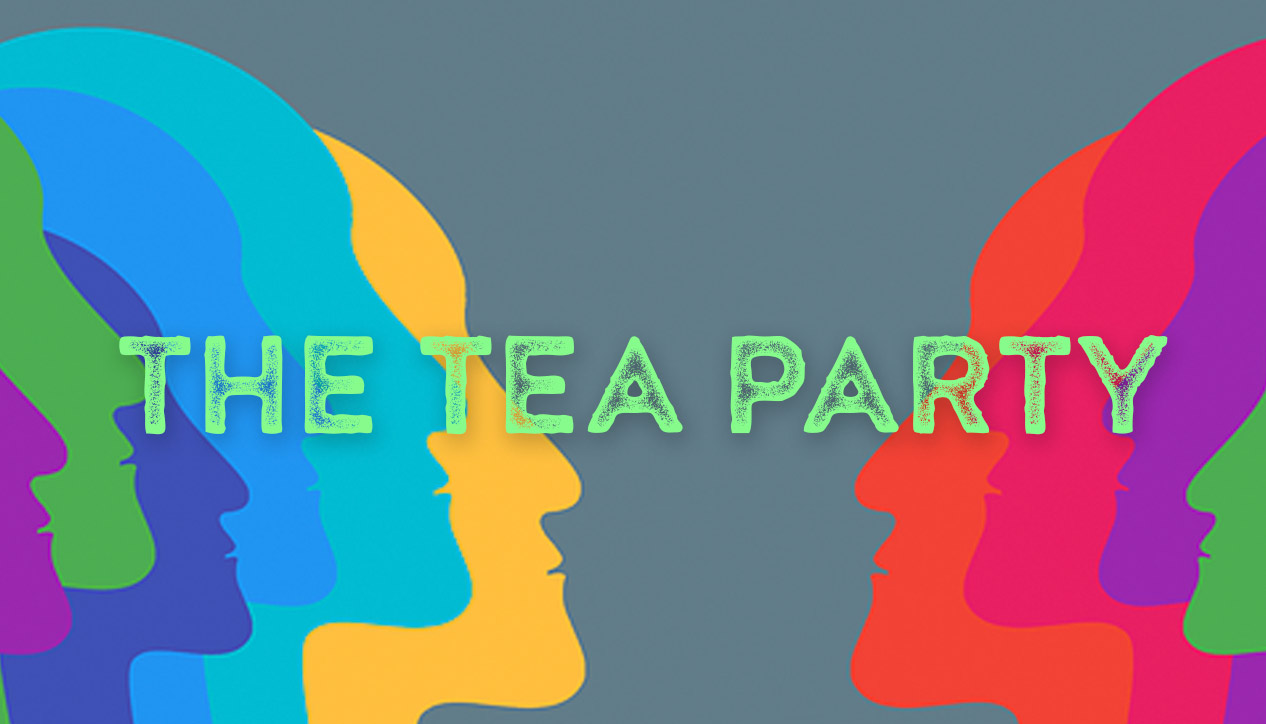 The Tea Party
Wednesday September 18th, 2019 with Brianna and Nico
Fall Blues
Getting real and all up in our feelings today, because why not? Join us for a discussion on imposter syndrome and white guilt. As always, fre$h & fun tunes to help guide you through this late night tea parti <3 Follow us on Instagram to stay up to date on upcoming content! @TheTeaParty613 Are you a member of our community and want to share your work, voice, talent, event, or opinion at one of our bi-weekly tea parties? Do you have suggestions, questions, or an idea you want us to discuss? Send us an email, we would love to hear from you! TheTeaParty613@gmail.com Events in the community: Sept 23, 830-1030pm. Swizzles Comedy Night!, @Swizzles 246 Queen St. SWIZZLES COMEDY NIGHT - Voted Ottawa's favourite weekly stand-up comedy open mic 2 years in a row, featuring funny people every Monday! Sept 19, 8-12pm. The Great Black North Comedy Tour, @Bourbon Room 400 Dalhousie St. Line up: Sarah XXL, Kris Bonaparte, K Weku, B Black, and OHSOGOOD! Catered by Island Thyme and its 20$ at the door. Sept 20 The Souljazz Orchestra at Babylon Nightclub 10 PM-2 AM The Souljazz Orchestra's "Chaos Theories" album release party! The Ottawa collective unleashes their brand new record at Babylon Nightclub for the first time, while kicking off their massive international release tour - almost 30 concerts, in 8 different countries, on both sides of the Atlantic. You'll hear the Souljazz Orchestra drop the badass new tuneage, along with plenty of their classic cuts. DJ Trevor Walker will be joinin' em on the wheels of steel too, expect a mad lit night! "Chaos Theories" is gonna be available there in vinyl LP, CD and cassette format, as well as most of the back catalogue… No advance tickets, 15$ at the door! Sept 21, 10-2am. ERA Saturdays | Drag x LGBTQ Dance Party, @Bourbon Room 246 Queen St. Join us for Ottawa's NEWEST LGBTQ Dance Party with all of your fav Drag People happening every SATURDAY! Sep 21, 7-930 PM, Carleton Dominion Chambers Centre. Spice- 1 Year Anniversary Show & Arts Market On September 21st we are celebrating one year of resilience. Please join us and our updated line up of incredible artists and performers on September 21st at @cu_cdcc in Woodside Hall. Tickets are $15 online sliding scale and starting at $20 at the door. Get your ticket ASAP as this show has SOLD OUT every time. Come out and celebrate the incredible talent of people of colour, members of the 2SLGBTQ+ community, womxn, and disabled folx. Support these marginalized artists and performers! See you there! Ticket link in bio. This venue is wheelchair accessible.
https://www.facebook.com/events/661780951002184/
Sept 25, 730-930pm. Intro to Anti-Colonialism & Indigenous Solidarity Work, @326 University Centre Carleton University. This workshop is a 2-hour introduction. You do not need any knowledge of colonialism or Indigenous solidarity to attend. Everyone is welcome but please be advised that this is a workshop facilitated by settlers about colonialism and anti-colonial solidarity work and that it is aimed at other settlers. We do this work in an attempt to shoulder some of the burden that comes from educating settlers on deeply ingrained colonial mindset.
https://www.facebook.com/events/2467346283548115/
Sept 22, 11-7pm. RAHYMA POP-UP SHOP OTTAWA :FALL EDITION!, @The Cultural Arts Studio 149 King George St. You are invited to The Rahyma Pop Up Shop Ottawa! Rahyma is a Nigerian Award-winning designer with authentic, one of a kind African clothing that will leave you speechless. We are so excited to light up Ottawa with authentic African clothing from the Motherland! We will have a variety of Dresses, skirts, jumpsuits, jackets, blouses, headwraps and lots more. Sizes will be from S-3XL Get free headwrap tutorials, Listen to authentic African music while you shop. We promise you an amazing shopping experience!!!! RSVP For Free And Invite Your Family & Friends! This event is kid-friendly
Ddpp
Five Alarm Funk - Sweat

Wood For The Trees
Moontricks - Backwoods Bass

Doubt
Charlotte Day Wilson - Doubt
Green & Gold
Lianne La Havas - Blood
Bad Bad News
Leon Bridges - Good Thing