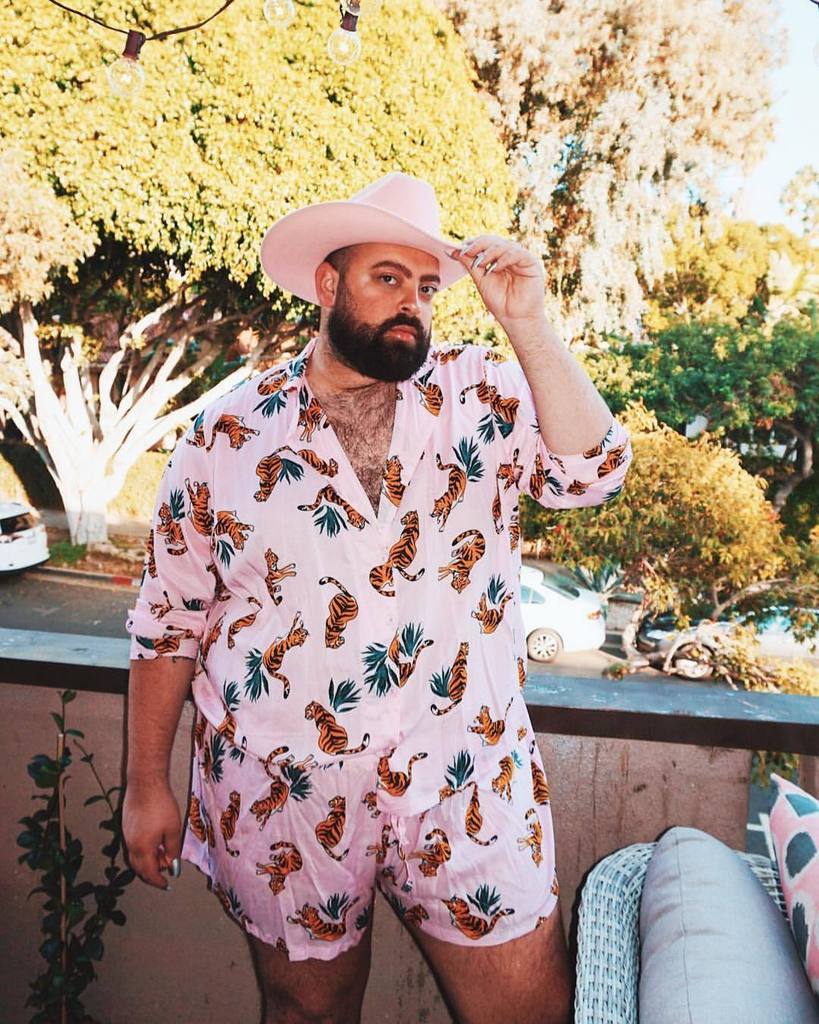 The Tea Party
Wednesday April 17th, 2019 with Brianna and Nico
New Music
This week we will be sharing some of our favourite new tunes as we shift into Spring weather. As always, celebrations and some current events will be discussed and we will give you the full low-down on events happening in the city. Follow us on instagram! @nicobompadre & @briannag10 Events April 18, 10-2am. Easter Weekend White Party, The Lookout Bar 41 York St: It's a long weekend, which means this Thursday, it's time to party. To celebrate the arrival of spring we installed some of the strongest black lights could find, and hunny, we're going to GLOW! After our weekly RuPaul viewing our bar will transform into the cities biggest black light party. With DJ Grace in the DJ booth, you'll be hearing your favourite songs all night long.
https://www.facebook.com/events/2351737011751122/
April 19, 9-12am. Property, Lo Siento, & Empty Nesters, Black Squirrel Books & Espresso Bar 1073 Bank St: LO SIENTO - four-piece garage-pop / naive punk with smart and anthemic songs sung in Spanish by the band's singer Pepa Chan, originally from Buenos Aires. PROPERTY - three-piece drum-machine fuelled pop/rock with a tinge of post punk--interlocking bass and guitar riffs with a catchy vocal line. EMPTY NESTERS - The ottawa-based bedroom rock project of Eric Lao. Jangly riffs, propulsive drums, and a charming vocal. April 25, 9-2am. Spill the Tea Presents: Share the T! Ft. Nina Bo'nina Brown, The 27 Club 27 York St: Spill the Tea is a health and wellness intervention program to deliver safer partying education and awareness among guys who are into guys who participate in party and play, sometimes referred to as chemsex. While our target for Spill the Tea (as an intervention) is aimed at guys into guys (gay, bi, two-spirit, and queer guys, whether cis or trans), this event is open to all community members of all genders and orientation, including non-binary folx.
https://www.facebook.com/events/2612141045493656/
April 26, 630-1030pm. Queers & Beers, Mill St Brew Pub @ 555 Wellington St: Do you love craft beer? Do you like getting together with your community & meeting new friends? Want to have interesting conversation & try new things? Yes, yes and yes! So let's get together and explore the craft brew scene here in Ottcity & create a safer space for queer & trans pub lovers! Come with friends, come alone, come with a date, end up on a date, make new pals, talk to those you know, talk to those you don't know but have always wanted to, or hey even keep to yourself, because it's all good & do what makes you feel most comfortable!
https://www.facebook.com/events/597372057357820/
April 20, 1030-2am. Oh My Jam - DRAG Edition / Craig Dom, Icesis Couture, Kim Dymond, Babylon Nightclub 317 Bank St: Come and experience The Queer Mafia's very first drag event with some of Ottawa's finest drag queens! Hip Hop, RNB, Dancehall, Reggae, 90s, Top 40 Cheese with the very BEST after a long awaited Return ★ DJ Craig Dom [ the 6ix ]
https://www.facebook.com/events/816912655329301/
May 1, 5-11pm. A Taste for Life 2019 at Das Lokal, Das Local 190 Dalhousie St: Wednesday, May 1, 2019 marks our fifth year hosting "A Taste for Life" together. The event raises funds to fight the impact of HIV/AIDS. Proceeds will be directed to care for those living with AIDS and for HIV/AIDS prevention programs. This year, we will be hosting at Das Lokal, 190 Dalhousie St (
http://www.daslokalottawa.com
) and we would love to have you join us for dinner and drinks. Das Lokal will be donating 25% of their total restaurant sales (including food and alcohol) to Bruce House and Snowy Owl AIDS Foundation. We also accept donations at the venue.
https://www.facebook.com/events/314795935907563/
May 5, 3pm. Ottawa Gay Men's Chorus presents "This is Me", St. Brigid's Centre for the Arts 310 St.Patrick St: "This is Me," a fun and uplifting celebration of overcoming struggles and challenges to become the proud, thriving and fabulous members the LGBTQ2+ community that we are today."This is Me" will feature inspiring anthems from the LGBTQ2+ and Civil Rights movements along with favourites from the pop world in both English and French that will have audiences on their feet, singing with the chorus. This fantastic musical celebration of courage, diversity, community and pride is not to be missed! Tickets are $25 and are available at
www.eventbrite.ca
. Ottawa Gay Men's Chorus is a local, independent, charitable organization which has been performing quality choral music and to contributing to the LGBTQ2+ community since 1986.
www.cgogmc.ca
Stay Tru
Mereba - The Jungle Is The Only Way Out
Old Town Road
Lil Nas X ft. Billy Ray Cyrus - Single
Ashamed
Omar Apollo - Friends

Dead of Night
Orville Peck - Pony

DYSFUNCTIONAL
Kaytranada, VanJess - DYSFUNCTIONAL - Single


Kids
PUP - Morbid Stuff


Pearly Gates
U.S Girls - In a Poem Unlimited
Champagne & French Fries
Abearnamedtroy - Single
I Want You
Taylor Parx - We Need To Talk