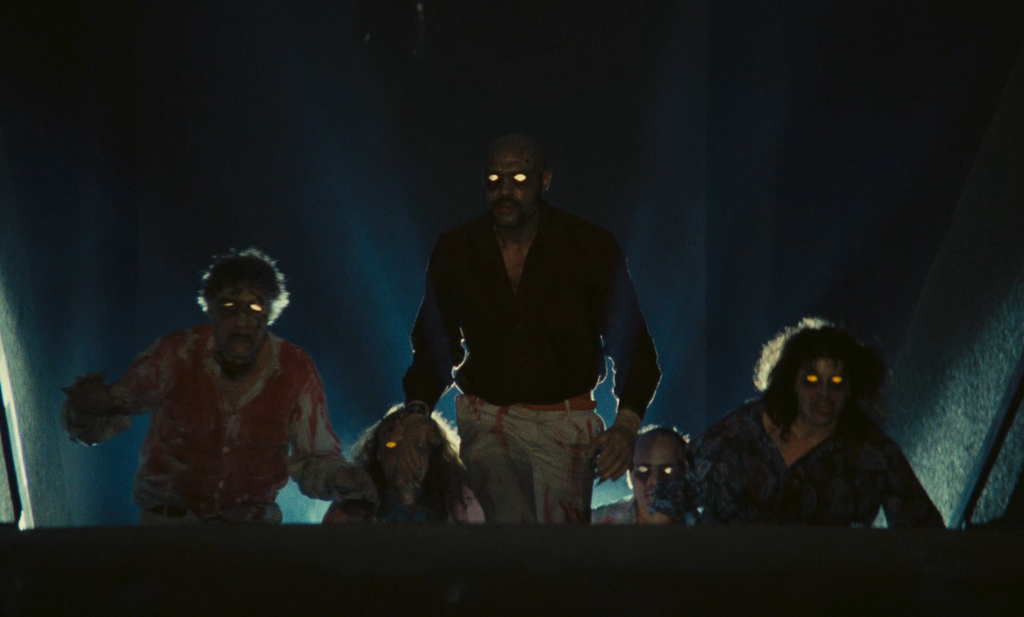 Mystic & Severe
Thursday October 14th, 2021 with Michael O'Keefe
Only Built 4 Satanic Rites.. – TIFF & Fantasia Fest Spooky Coverage
Shocktober is upon us so while the coverage for the Toronto International Film Festival continues the Fantasia International Film Festival interviews return to conclude in this broadcast. We start with TIFF things by hearing from Donald Mowat the head of the make up department of the new 'Dune,' movie. Then its Danis Goulet the Director of 'Night Raiders,' which is currently in the Cineplex & is notable the largest budgeted film an Indigenous Director has been given in Canada. The Fantasia Fest interviews are in the 2nd hour beginning with with Toby Poser, Zelda Adams and John Adams who chat about their occult perspective seen in 'Hellbender.' The final interview is with Perry Blackshear whose movie 'When I Consume You,' played at Fantasia Fest & also dabbles in the occult. Bonus non TIFF reviews are of 'Lego Star Wars Terrifying Tales,' as well as some Luigi Cozzi horror movies being 'Paganini Horror,' & 'The Black Cat.' The bonus TIFF reviews are for 'Titane,' 'Last Night in Soho,' 'You Are Not My Mother,' 'Ste. Anne,' 'Silent Night,' & 'DASHCAM.' Yes, there are slamming movie tracks too.
NYC Main Title
Roberto Donati - Cannibal Ferox Soundtrack - Grind House Releasing
Holy War
Hans Zimmer - Dune (Original Motion Picture Soundtrack) - Water Tower Music
Black Inferno
Guido and Maurizio De Angelis - Atlantis Interceptors - Severin Films
Mrs. V Comes Clean
Harry Manfredini - Friday the 13th (Original Motion Picture Score) - Waxwork Records
Black Forest
Goblin - Suspiria - Synapse Films
Démonica
Simon Boswell - Demons 2 - Rustblade
Concerto To Hell
Christopher Young - Drag Me To Hell (Original Motion Picture Soundtrack) - Waxwork Records
Scream For More
Christopher Young - Pet Semetary (Music From The Motion Picture) - Waxwork Records