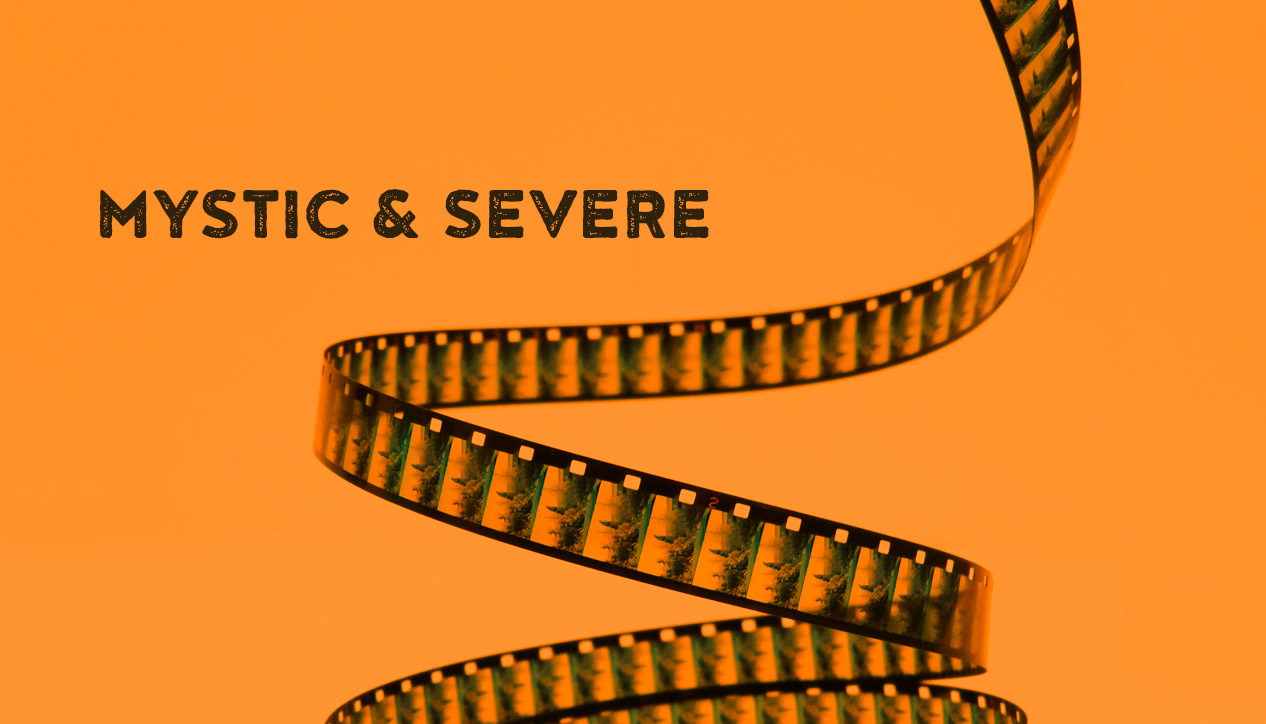 Are you a movie fan? Then this show is most certainly for you! Experience the viscera that is Mystic & Severe.
Hosted by: Michael O'Keefe
Airs: Alternate Thursdays from 12:00 AM to 2:00 AM
Next broadcast: June 27th, 2019

Coming up at 12:00 AM on June 27th, 2019:
New York Asian Film Festival coverage begins as well as 4 interviews with 4 great people: the first ever home video reviewer Tim Lucas chats about his latest audio commentary for the Jean-Luc Godard film 'Alphaville.' Michael Mackenzie does his first ever radio interview with 'Mystic & Severe.' He talks about his love of Italian horror, his production of Arrow Video Blu Rays & murder mystery novels that he himself writes. Writer Courtney Joyner chats about his scriptwriting days of memorable genre flicks such 'Class of 1999,' as well as fantastic stories with Vincent Price. Finally the film composer Simon Boswell chats about his scores for Dario Argento & Alejandro Jodorowsky. There'll be reviews for the Mayfair Theatre & the ByTowne Cinema but the majority of review time will go to the films of the New York Asian Film Festival!
| Date | Host | Highlight | On Demand |
| --- | --- | --- | --- |
| Jun. 27, 2019 | Michael O'Keefe | Is it future? Is it past? - 4 interviews on our relation with old movies in 2019 with Composer Simon Boswell, Video Watchdog's Tim Lucas, Writer Courtney Joyner & Arrow Video's Michael Mackenzie. Bonus: New York Asian Film Festival Coverage! | |
| Jun. 13, 2019 | Michael O'Keefe | Hungry for more Action - 5 interviews with 5 lovers of innovative action cinema: Film Historian Mike Siegel, Producer Alan Hofmanis, Director Uwe Boll, Director Nabwana I.G.G. & Film Historian Howard S. Berger | available |
| May. 30, 2019 | Michael O'Keefe | Pain & Pleasure Become Indivisible: Cannes Film Festival Coverage (review & interview) & Italian Cannibal Soundtracks & Italian Soft Core & Wakaliwood Invasion | available |
| May. 16, 2019 | Michael O'Keefe | Gritty Pop & Disco: Soundtracks by Giorgio Moroder ... as well as Ottawa Comic Con Coverage & Sari Braithwate Interview | available |
Mystic & Severe is a show dedicated to everything cinematic with a special emphasis on the score. Expect the typical and untypical all at once: reviews, interviews & music. Film music has a very rich history yet isolated soundtracks are not always appreciated by music enthusiasts. This show attempts to right that wrong by providing all the rich soundscapes from film ranging from classical, progressive rock and even hip hop. From the beautifully arranged to the crassly designed this show is here for lovers of both high and low art and at times the distinctions will be blurred. Check out the Facebook group for daily posts: https://m.facebook.com/groups/511576855953024

Subscribe to Mystic & Severe