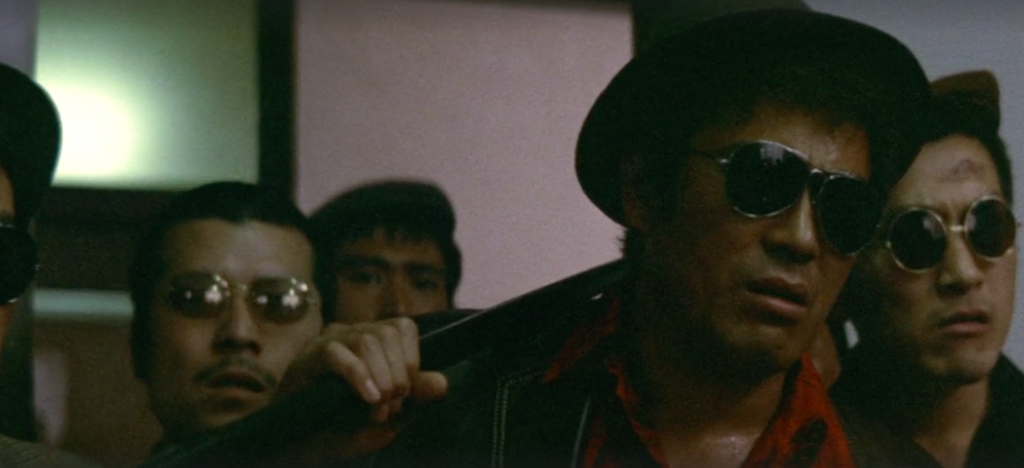 Mystic & Severe
Thursday September 30th, 2021 with Michael O'Keefe
All the Colors of a Criminal Mind – 4 TIFF Directors talk about rough stuff
While there are have been 3 interviews done through the Toronto International Film Festival on the last 2 previous broadcasts in September 4/4 of the interviews on this 1 are TIFF related. What else is there though before we get into TIFF stuff, you ask? There are 3 Fantasia Fest reviews - 'Dear Hacker,' 'The Righteous,' & 'Beyond the Infinite Two Minutes.' There's some anime reviews starting with the 90s classic 'Ninja Scroll' & the very creative yet inconsistent 'Star Wars Visions.' The tracks are wonderful & Melvin Van Peebles musical work really gets to shine may he Rest in Peace. Okay, with that out of the way - you'll hear from Terril Calder talk about her short film 'Meneath: The Hidden Island of Ethics,' which played TIFF & is coming to OIAF (Ottawa International Animation Festival). Evan Jackson Leong talks about his Triad movie 'Snakehead,' which had a hard production - yet it managed to make it to TIFF. Documentary Director Stefan Forbes chats about documentary filmmaking, true crime and his appreciative comments about his work 'Hold Your Fire,' making it to TIFF. Director Ivan Grbovic chats about his picture-esuqe 'Drunken Birds,' to top things off. There is a lot of gritty focus of here hence the title of the broadcast emphasis the criminality element of the still diverse range of movies under focus.
NYC Main Title
Roberto Donati - Cannibal Ferox Soundtrack - Grind House Releasing
Eight Warriors of the Demon Clan
Kaoru Wada - Ninja Scroll (Original Soundtrack Album) - Milan Entertainment
Election Theme
Hak Se Wui - Election (Original Soundtrack) - EMI Music
Sweetback's Theme
Melvin Van Peebles - Sweet Sweetback's Baadasssss Song (An Opera) - Stax
Love, That's America
Melvin Van Peebles - Watermelon Man - Beverly Hills
La chica de la boutique
Heleno - El Ángel - Sony Music
Soul'd On You
Melvin Van Peebles - Watermelon Man - Beverly Hills
Where Are The Children
Melvin Van Peebles - Watermelon Man - Beverly Hills
Eviction Theme
Melvin Van Peebles - Watermelon Man - Beverly Hills