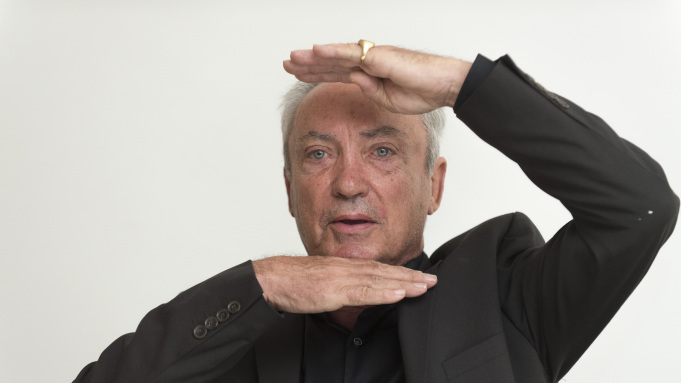 Mystic & Severe
Thursday May 27th, 2021 with Michael O'Keefe
SXSW Swan Song – The Final Batch of Interviews
The final SXSW broadcast has arrived! On top of all the great music and reviews of 'The Mauritanian,' 'Riders of Justice,' 'Gamera the Giant Monster,' 'Gamera vs. Barugon,' as well as episodes 3 and 4 of 'The Bad Batch,' you can look forward to these interviews: 1. Director Pat Mills (The Retreat) 2. Director Alex Noyer (Sound of Violence) 3. Actor Jonah Blechman (Swan Song) 4. Director Todd Stephens, Actor Udo Kier and Actress Linda Evans (Swan Song) Toodaloo, SXSW!
NYC Main Title
Roberto Donati - Cannibal Ferox Soundtrack - Grind House Releasing
Return To The Asylum
Howard Shore - The Silence Of The Lambs (The Original Motion Picture Score) - MCA Soundtracks

Revenge
Nathan Barr - Hostel - Varèse Sarabande
End Titles
Kevin Kinter - The Bad Batch - Disney +
Gamera the Giant Monster
The Moons - Gamera Theme 1965 - Arrow Video
Mindfields
The Prodigy - The Matrix (Original Motion Picture Score) - Varèse Sarabande
Open Spaces
Jonny Greenwood - There Will Be Blood - Nonesuch
Prospectors Arrive
Jonny Greenwood - There Will Be Blood - Nonesuch
There Will Be Blood
Jonny Greenwood - There Will Be Blood - Nonesuch
Old Age of Dracula (Main Titles)
Claudio Gizzi - Andy Warhol's Blood For Dracula - Original Motion Picture Soundtrack - Dagored
Buddy's Business
The O'jays feat Eddie Levert And Walter Williams - Brawl In Cell Block 99 - Lakeshore Records
Future Markets
Jonny Greenwood - There Will Be Blood - Nonesuch
Oil
Jonny Greenwood - There Will Be Blood - Nonesuch
Stranded The Line
Jonny Greenwood - There Will Be Blood - Nonesuch
Prospectors Quartet
Jonny Greenwood - There Will Be Blood - Nonesuch