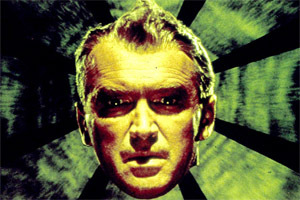 Mystic & Severe
Thursday June 10th, 2021 with Michael O'Keefe
Obsession – Tribeca begins the Berlinale resumes & other interesting topics
Tribeca Film Festival coverage begins but does not dominate this broadcast, there is a review of a short called 'Leylak,' as well as 'India Sweets and Spices,' then an interview with an actress from that movie named Deepti Gupta. Before that there is a review of 'Censor,' available on VOD now then Berlinale coverage happens with Director Hamy Ramezan chatting about his movie 'Any Day Now.' The 1st hour ends with some sweet tracks and continuing reviews of 'The Bad Batch,' episodes 5 and 6 then Gamera reviews with 'Gamera vs. Gyaos,' and 'Gamera vs. Viras.' The 2nd hour kicks off with a review of a Canadian horror movie available on VOD called 'Amber's Decent,' with a cool interview with Director Michael Bafaro and the Writer Michael Mitton. Then Hollywood Editor of movies like 'Mission Impossible,' and 'The Empire Strikes Back,' Paul Hirsch chats with me about his relationship with Hitchcock composer Bernard Herrmann. You can look forward to more Tribeca coverage!
NYC Main Title
Roberto Donati - Cannibal Ferox Soundtrack - Grind House Releasing
Mo' Better Blues
Branford Marsalis Quartet Featuring Terence Blanchard - Music From Mo' Better Blues - Columbia
Be My Baby
The Ronettes - Mean Streets
Lapti Nek
Jabba's Palace Band - Star Wars / Return Of The Jedi - The Original Motion Picture Soundtrack - RSO
Jedi's Rock
Jabba's Palace Band - Star Wars, Episode VI: Return of the Jedi (Original Motion Picture Soundtrack) - RCA Victor
The Cyclops
Bernard Herrmann - The 7th Voyage Of Sinbad (Original Motion Picture Soundtrack) - Colpix Records
Psycho Theme
Bernard Herrmann - Psycho - Unicorn Records
Memorabilia
Bernard Herrmann - Obsession (The Original Soundtrack Recording) - London Records
The .44 Magnum Is A Monster
Bernard Herrmann - Taxi Driver - Original Soundtrack Recording - Arista