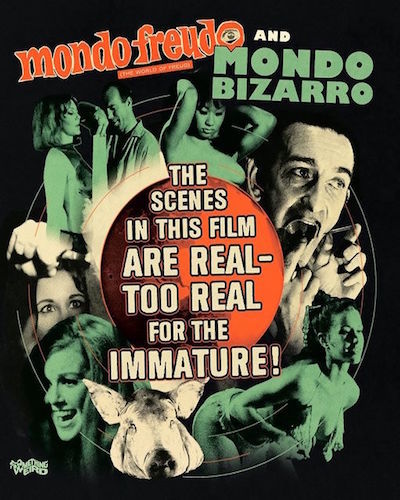 Mystic & Severe
Thursday April 15th, 2021 with Michael O'Keefe
Mondo Movie Mysticism – Returning to Berlinale Coverage & other Special Guests
A break from SXSW occurs to return to the Berlinale! The first hour we hear about the Ottawa Canadian Film Festival from Catharine Horsley then Composer Kevin Matley talks about his movie on Netflix called 'Concrete Cowboy.' The Berlinale coverage starts in the 2nd hour with Karine Telles talking her Brazilian mini series 'The Last Days of Gilda,' then the show ends with Aliaksei Paluyan chatting about his documentary 'Courage,' which is all about democracy in Belarus. We get reviews of the latest Liam Neeson movie called 'The Marksman,' as well as Wu Tang Collection Kung-Fu movies 'Shaolin vs. Lama,' 'The Green Dragon Inn,' & 'Death Duel of the Mantis.' Of course there's wonderful movie music too.
NYC Main Title
Roberto Donati - Cannibal Ferox Soundtrack - Grind House Releasing
Starless Night / The Void
Jeremy Gillespie - The Void - Original Motion Picture Score - Death Waltz Recording Company

Tennessee Stud
Johnny Cash - Jackie Brown (Music From The Miramax Motion Picture) - A Band Apart
Walk With Me
Big Stan Feat. DMX - Exit Wounds Soundtrack - Blackground Records
The Marriage of Maria Braun (suite)
Peer Raben - The Marriage of Maria Braun
The Battle of Ice
Sergei Prokofiev - Alexander Nevsky
Who Is He (And What Is He To You?)
Bill Withers - Jackie Brown (Music From The Miramax Motion Picture) - A Band Apart
No Sunshine
DMX - Exit Wounds Soundtrack - Blackground Records
Didn't I Blow Your Mind This Time
The Delfonics - Jackie Brown (Music From The Miramax Motion Picture) - A Band Apart
Gangsta Tears
Nas - Exit Wounds Soundtrack - Blackground Records