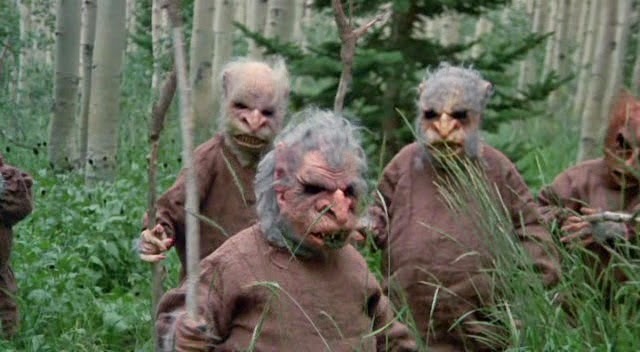 Mystic & Severe
Thursday November 12th, 2020 with Michael O'Keefe
Anti Icon – Interviews with Film Industry Giants
With cult icons George Hardy and Lloyd Kaufman, 'Arrested Development,' star David Cross as well as Writer/Producer Valerie Martinez as guests this broadcast has muscle! You'll hear from them as well as more reviews from Fantasia and Fright Fest you'll even gets mainstream reviewing ranging from 'The Mandalorian,' to 'Borat Subsequent Moviefilm,' + lots of funky movie tunes. Enjoy the content and stay tuned for more great broadcasts like this one!
NYC Main Title
Roberto Donati - Cannibal Ferox Soundtrack - Grind House Releasing
GTA San Andreas Theme Song
Michael Hunter - Grand Theft Auto: San Andreas Official Soundtrack - Rockstar Games
The Mandalorian Theme Song
Ludwig Göransson - The Mandalorian - Walt Disney Records
Emerald Hill Zone
Masato Nakamura - Sonic The Hedgehog 2 Original Soundtrack - SELECT/START Records
Goblins Are Coming
Carlo Maria Cordio - Troll 2 Original Soundtrack - Lunaris Recrods
Throne of Blood Theme
Masaru Satô - Throne of Blood
The Witch of Popcorn
Carlo Maria Cordio - Troll 2 Original Soundtrack - Lunaris Recrods
Mystic Cave Zone
Masato Nakamura - Sonic The Hedgehog 2 Original Soundtrack - SELECT/START Records
Wrapped in Dreams
Carlo Maria Cordio - Troll 2 Original Soundtrack - Lunaris Recrods
Aquatic Ruin Zone
Masato Nakamura - Sonic The Hedgehog 2 Original Soundtrack - SELECT/START Records