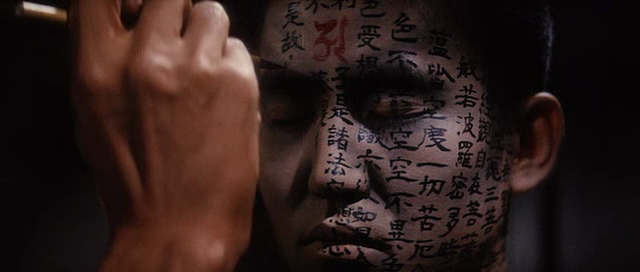 Mystic & Severe
Thursday November 26th, 2020 with Michael O'Keefe
Horror Anthologies and Distinct Voices from Foreign Lands – 4 Directors Interviewed from Severin Films to Brazil
João Paulo Miranda Maria kicks things off talking about his movie 'Memory House,' a Brazilian movie that was the only Latin entry at the Cannes Film Festival this year. Severin Films has a big Black Friday Sale coming so Kier-La Janisse and David Gregory will entice you to consider hitting it up with emphasis on picking up their new documentary 'Tales of the Uncanny.' Johannes Nyholm talks about his Sundance movie 'Koko-Di Koko-Da,' then Martyn Pick and Airell Anthony Hayles chat about their Fright Fest movie 'Heckle.' All the latest Star Wars gets reviewed as does 'Martin Eden,' 'Stardust,' and the latest from Jackie Chan and Alejandro Jodorowsky. Enjoy the music in between as well!
NYC Main Title
Roberto Donati - Cannibal Ferox Soundtrack - Grind House Releasing
The Raft
Rick Wakeman - Creepshow 2 - Waxwork Records
Dreaming Dreams
Pino Donaggio - Two Evil Eyes - Blue Underground
Snake in the Eagle's Shadow International theme
Yui Sus Martin - Snake in the Eagle's Shadow
The Long Good Friday - Main Title
Francis Monkman - The Long Good Friday (Original Soundtrack Recording) - Silva Screen Records
Bo-Katan Theme
Ludwig Göransson - The Mandalorian - Walt Disney Records
Fist of Legend Theme Song
Joseph Koo - Fist of Legend